Check out our Forum Rules. Lets keep this forum an enjoyable place to visit.
A
A
A



Topic RSS

Random incident of generosity
I just had to share the beautiful gift someone gave me today....





(9

votes)

October 18, 2014 - 11:33 pm
Member Since: September 21, 2014
Forum Posts: 11

Offline
Hello fellow fiddlers...
I wasn't sure where was the best place to post this, but I just wanted to share a random story from today that made my day, and I think (and hope) is a good sign for music in our culture.
Today at my school in Bloomington, Indiana, I was approaching the ticket counter to buy my student nose-bleed seat for La Boheme with the IU opera.  A random lady approached me, and asked if I was alone?  I said yes, and she proceeded to give me a ticket- absolutely free, in one of the best seats of the house.  Through the next few minutes, and then two intermissions, I got to know her a bit...  She kept saying how important music in all forms is in our lives, and how it's being taken for granted- symphonies folding, music funding cut from schools, kids not learning instruments either from apathy or lack of funding, etc....  She thought it was so important that students not be limited by money for experiencing music she always buys an extra ticket to any show, to give to someone!!
Random story, and not sure where it belongs under the forum categories, but...  It was uplifting not only because of someone's generosity to me personally, but as a really concrete reminder that people do value music in all forms (even opera!

).  Hope it makes your day as much as it made mine!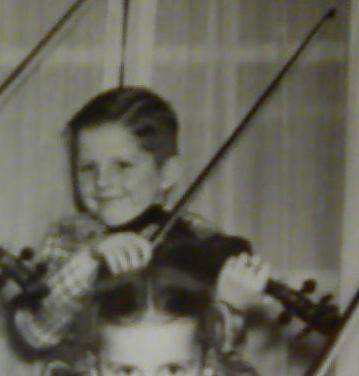 October 19, 2014 - 1:26 am
Member Since: January 21, 2012
Forum Posts: 2647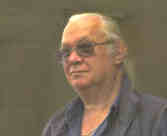 Ferret
Byron Bay Australia
October 19, 2014 - 4:18 am
Member Since: April 22, 2012
Forum Posts: 1575




October 19, 2014 - 5:12 am
Member Since: September 21, 2013
Forum Posts: 489

Offline


thats awesome! I love it when people give back for just the pure love of something. and congrats on getting great seats. hopefully more people will continue to inspire others to continue their love of music, or the preforming arts in general. Where would we be without a form of expression in our lives even if we are doing nothing more then enjoying it? 
Lead me, Follow me, or get out of my way!
             ~General George S. Patton

October 19, 2014 - 10:48 am
Member Since: December 25, 2013
Forum Posts: 878

Offline


@SarahsViolinBags   How cool!  Are you studying music?
I graduated from IU School of Nursing!!  We lived in Bloomington for 8 years  When I was in grade school-high school, up on Marlin Hill north of Griffy Reservoir.
Darn, I should have gone into music!!
Violinist start date -  May 2013  
Fiddler start date - May 2014
FIDDLE- Gift from a dear friend. A 1930-40 german copy, of a french copy of a Stradivarius.  BOW - $50 carbon fiber. Strings - Dominants with E Pirastro Gold string.

October 19, 2014 - 2:00 pm
Member Since: May 4, 2012
Forum Posts: 2379

Offline





October 19, 2014 - 7:17 pm
Member Since: August 28, 2013
Forum Posts: 876





Awesome.  So, are you going to pay it forward?  What can you do?
Opportunity is often missed because it wears suspenders and looks like hard work.

October 19, 2014 - 9:53 pm
Member Since: September 21, 2014
Forum Posts: 11

Offline

October 20, 2014 - 6:22 am
Member Since: February 11, 2014
Forum Posts: 574

Offline


coolpinkone
California, the place of my heart
October 20, 2014 - 1:03 pm
Member Since: January 11, 2012
Forum Posts: 4168







Mad_Wed
Russia, Tatarstan rep. Kazan city
October 21, 2014 - 2:31 pm
Member Since: October 7, 2011
Forum Posts: 2849

Offline





February 13, 2015 - 1:59 pm
Member Since: February 11, 2015
Forum Posts: 39

Offline


Forum Timezone:
America/New_York
Most Users Ever Online: 231
Currently Online: Irv
60 Guest(s)
Currently Browsing this Page:
1 Guest(s)
Members Birthdays

Upcoming
fryserisnon8, Shell, Schaick, GlassTownCur, Violinista Italiano, VirginViolinist, CarolineNH, Cearbhael, JamesRSmithJr, SethroTull86
Top Posters:
Mad_Wed: 2849
Barry: 2673
Fiddlestix: 2647
Oliver: 2439
DanielB: 2379
Kevin M.: 1969
damfino: 1907
cdennyb: 1814
TerryT: 1726
Ferret: 1575
Member Stats:
Guest Posters: 2
Members: 20740
Moderators: 0
Admins: 8
Forum Stats:
Groups: 16
Forums: 58
Topics: 7741
Posts: 96749
Newest Members:
rctymzchuryic, bekbfychuryic, aracelivx4, elviradp1, anastascachuryic, ujhzchuryic
Administrators: Fiddlerman: 14240, KindaScratchy: 1732, coolpinkone: 4168, BillyG: 2840, MrsFiddlerman: 1, Jimmie Bjorling: 0, SimplePressHelp: 0, peopleshost: 0