A
A
A



Topic RSS

Key Changing video





(1

votes)

April 20, 2021 - 7:09 pm
Member Since: February 10, 2019
Forum Posts: 1842

Offline


This is a well put together explaination of what is going on in a hit pop song.  Maybe someone else will find interesting here too.  Its talk of things musically that I probably will never use..or even remember, or need playing fiddle...but Im glad i came across it and now have a peek behind the curtain on how its done and why it works..so thank you..  Adam Neely

May 4, 2021 - 6:18 am
Member Since: June 10, 2020
Forum Posts: 2846

Offline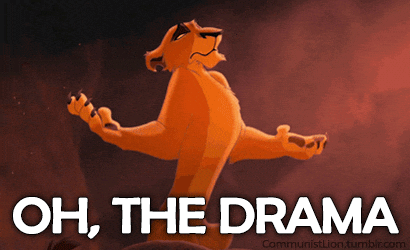 Modal Keys can have an emotional impact on how a tune sounds
- that's why I love them. 

Check out 12:49 - starts talking about the "Energy in these high note key changes". 
Now I'm interested in reading, "Harmonic Experience", by W.A. Matthieu!
Just proves when we start playing around with switching between types of Keys - amazing things can happen.
Dramatic "Modulation" (key change) can convey powerful emotions! 
Thank you!
...helping me to better identify what I enjoy in music! 
- Emily

May 4, 2021 - 7:01 am
Member Since: June 10, 2020
Forum Posts: 2846

Offline





Written simply - a good starting reference for experimenting.
Key Changes: A Complete Guide to Musical Modulation at musicnotes.com  
https://www.musicnotes.com/now.....ulation/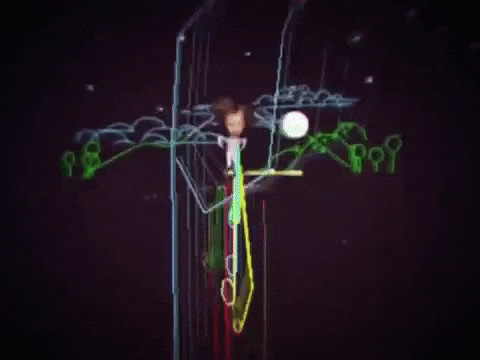 - Emily

May 4, 2021 - 7:43 am
Member Since: June 10, 2020
Forum Posts: 2846

Offline






May 4, 2021 - 9:42 am
Member Since: June 10, 2020
Forum Posts: 2846

Offline





@ABitRusty - 
Felt the need to transplant your Adam Neely video here (from Modal Keys)! 
I have seen this! 
It's GREAT for showing how chords can be used to modulate in a tune. 
Going it over again reinforces for me how important modulation is!

Was thinking about when I mentioned the Freemount Bypass video in F/Fm was only one note up from thesession.org transcription of E/Em. 
Read about how "Modulating up a step (either a half step or whole step) is by far the most recognizable form of modulation because it rarely uses a pivot chord, but instead abruptly jumps from the old key to the new key." (musicnotes.com I previously linked)  
Thanx, Greg!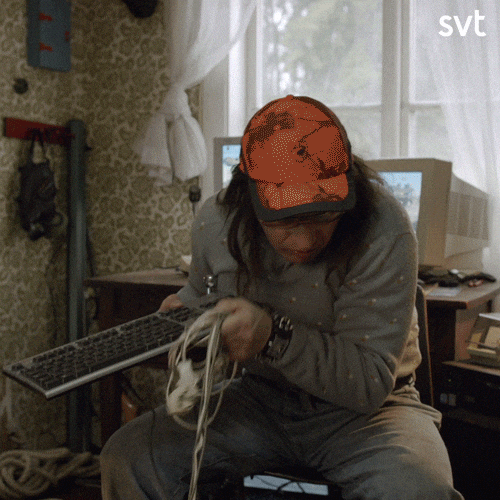 ...tangled chords? 🤔
- Emily

September 27, 2021 - 5:57 am
Member Since: June 10, 2020
Forum Posts: 2846

Offline





Modulation AGAIN!  🤗 
Guess I just can't get enough of Adam Neely! (lol) 
This time, talking about Bossa Nova - specifically, "The Girl From Ipanema". 
The Girl From Ipanema is a far weirder song than you thought
One of the 1st things I found REALLY interesting, is the negative association with the USA for dumbing down to 'easier' keys - especially for original music composed in other Countries! 
I admit, I've been known to do that... a lot, in the past - not so much any more, though.
"The Girl From Ipanema" is just one example - traditionally played in F here, but played in Db in Brazil. 
Cultural prestige?  "You're not a true musician unless you can play in Db"?  I assume that's because everyone freezes up when they see 5 flats? 
Well, EVERYONE knows how to play in the D Major key.  Db is ONLY a half step away! 
...there's something about that half-step down - maybe like how 'Baroque Tuning' is a half-step down from our regular tuning & sounds more mellow? 
WHAT IS IT?  I'm suspecting it might have something to do with harmony or chord progressions, but that hasn't 'clicked' for me, yet.
Personally, I decided to tackle Db 'head on', months ago - found a couple pieces I liked in Db and have been playing them enough now, it's no big deal. 😊  Of course, I started out learning it using a tuner to make sure I didn't slip into another key.   
Anyway, looks like the original music was written in the key of G? 🤪 
The other thing I have a hard time with "The Girl From Ipanema", is there's modulation in the 'B' Part that would seem to be better understood if those key changes were notated as a Key Signature at the beginning of each phrase! 
I'd much prefer reading a score through for the 1st time that gives me a 'heads up' for what's to follow.  Maybe help the brain make the switch? 
🤔 All in all, the American (USA) influence on Bossa Nova was pretty interesting. 
First time that the BLUES scale Counterpoint used so prominently in Brazilian music! 
Neely makes an important point about transcribing music carefully. 
Interesting chord progressions and 'Turn-around' - Am7, Ab7, Dbmaj7 and Gbmaj7 (when transposed in F) - made famous by Frank Sinatra! 
MORE (have repeated this elsewhere) - "Improviser's need to know what key a chord is in order to improvise around that chord progression." 
🤔 Bossa Nova → ambiguity (open to multiple interpretations)? 
I believe sticking with this video to the end, for when everything is put in context, can lead to new/better understanding for harmonizing and playing back-up, in general! 😊 
- Emily

Forum Timezone:
America/New_York
Most Users Ever Online:
696
Currently Online:
Jim Dunleavy
,
stringy
Currently Browsing this Page:
1
Guest(s)
Members Birthdays

Upcoming
oceanwiser, dcjdavis, Viking Violinist, ptrckmcconn, Octopus.Violinus, xTIDx, FiddleDog, 1 Whiz Kid
Top Posters:
Mad_Wed: 2849
ELCBK: 2846
Barry: 2680
Fiddlestix: 2647
Oliver: 2439
DanielB: 2379
damfino: 1992
Kevin M.: 1972
ABitRusty: 1842
cdennyb: 1815
Member Stats:
Guest Posters: 3
Members: 27559
Moderators: 0
Admins: 7
Forum Stats:
Groups: 16
Forums: 77
Topics: 9257
Posts: 115569
navratan, skelligmichael, dscrogg, nfkjasfas, bethandmars, tmoreland
Administrators:
Fiddlerman: 15673, KindaScratchy: 1757, coolpinkone: 4180, BillyG: 3639, MrsFiddlerman: 2, Jimmie Bjorling: 0, Mouse: 3375
©
Simple:Press
—