A
A
A


Topic RSS

At last





(6

votes)

September 22, 2014 - 2:00 pm
Member Since: February 11, 2014
Forum Posts: 633

Offline


coolpinkone
California, the place of my heart
September 22, 2014 - 2:03 pm
Member Since: January 11, 2012
Forum Posts: 4180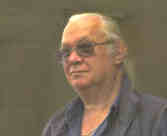 Ferret
Byron Bay Australia
September 22, 2014 - 5:56 pm
Member Since: April 22, 2012
Forum Posts: 1575




September 22, 2014 - 7:22 pm
Member Since: February 11, 2014
Forum Posts: 633

Offline

So the sun was shining, the strings and violin got hot/warm.  A cloud passed while I was playing and the e string spun the peg so quickly that the string came out of the peg hole.
This is the kind of thing that I am really grateful happens to me now...when it doesn't matter.  But now comes the "how do I prevent this from happening again" questions?
I lubricate the peg holes with hand soap.  Should I change to something else?
These were zyex strings so they couldn't be blamed.  The violin was in the sun for 2 hours and the cloud was overhead for 1 minute.  My pegs have always held well and turned well.
Or is the answer,,,stay out of the sun.
Your thoughts?

September 22, 2014 - 7:26 pm
Member Since: February 11, 2014
Forum Posts: 633

Offline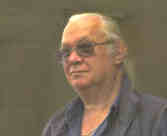 Ferret
Byron Bay Australia
September 22, 2014 - 10:21 pm
Member Since: April 22, 2012
Forum Posts: 1575




September 23, 2014 - 11:11 am
Member Since: September 7, 2012
Forum Posts: 985

Offline
MrYikes said
Or is the answer,,,stay out of the sun.
You don't have to stay out of the sun, but it might be best to keep the fiddle out of the sun.

How about a shade box for the fiddle?  In simplest form, it could be a cardboard cylinder say a foot in diameter and two and a half feet long, open on top and bottom, rather like a lampshade, spray painted white.  Or you could get fancier, using thin wood panel to make it cabinet-like, with its own violin hanger(s) inside, with screen material on top and bottom to prevent fly specks.  I don't think I'd be afraid to leave my fiddles outside in 90 degree sunny weather, when so shaded.

If you're going to be playing in the sun, it will be hard to keep the fiddle shaded.  Try using a stout, heavy, less valuable instrument when playing in the sun.

As always, if my ideas work out well for you, I want all of the credit.  But if they lead to disaster, it was your mistake.

September 23, 2014 - 12:50 pm
Member Since: September 19, 2013
Forum Posts: 234

Offline
Hey Mr ,
Yep , What they said ...a small shade umbrella is much needed ...maybe attached to yer saw horse ?
I use bar soap when fitting new pegs but remove it afterwards and apply a drop of Peg Drops / Peg Compound ....works great ...but all bets are off if ya leave yer fiddle in the sun ...bad boy ... drop and give me twenty

...it can be 20-25 degrees hotter in the sun than in the shade ....here in Tucson , even more ...along with humidity changes from 2 % to 100 % within a week during the monsoon season ...ya hoo ...

Have fun    Be Happy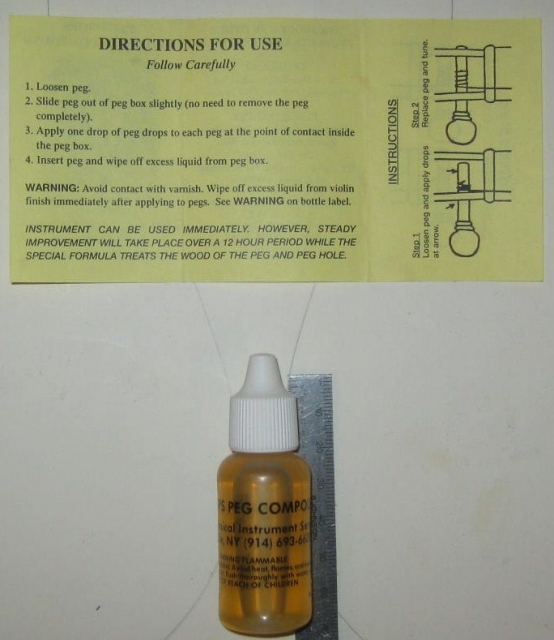 September 23, 2014 - 4:12 pm
Member Since: January 19, 2014
Forum Posts: 973

Offline
Yup, what they said.  The wood is just changing dimensions as it heats. Since the wood of the scroll is different from the wood of the pegs they change dimensions at  different rates and PING!!! Now, if you let it get too hot for too long, you run the risk of something more important changing dimensions and warping or giving way -- which would not be good. 
A positive attitude may not solve all your problems, but it will annoy enough people to make it worth the effort. ~Herm Albright

September 24, 2014 - 5:10 pm
Member Since: February 11, 2014
Forum Posts: 633

Offline

I had not left the violin out in the sun,,,I was playing it, and scaring away the birds, though a hummingbird hung around alot.  But I have not embarrassed myself enough so I'll tell what I found today.
I had decided to do away with the shoulder rest and the chin rest and the fine tuners, just leaving the e.  So I took all of it off, but when removing the tuners I noticed that the ball of the e was outside the arms of the tuner, just hanging on by part of the string.  I tried to take a pic but it was too blurry.  I don't know when that happened.  Must have been yesterday.  But it is scary that I did not notice it. 

Forum Timezone:
America/New_York
Most Users Ever Online:
696
Currently Browsing this Page:
1
Guest(s)
Members Birthdays

Upcoming
Killerkhezu, Ferret, visionsalchemy, HDuaneaz, Preanix, EJ-Kisz, laserbrainz, Writer, chendricks, BillyG, rsmith6322, DeeLight41, EricBluegrassFiddle, ACDSherlockian, Dan, Kody
Top Posters:
ELCBK: 4986
Mad_Wed: 2849
Barry: 2680
ABitRusty: 2653
Fiddlestix: 2647
Oliver: 2439
DanielB: 2379
Gordon Shumway: 2096
damfino: 2038
Kevin M.: 1973
Member Stats:
Guest Posters: 3
Members: 31101
Moderators: 0
Admins: 7
Forum Stats:
Groups: 16
Forums: 79
Topics: 9892
Posts: 124529
Administrators:
Fiddlerman: 16058, KindaScratchy: 1760, coolpinkone: 4180, BillyG: 3741, MrsFiddlerman: 2, Jimmie Bjorling: 0, Mouse: 4154
©
Simple:Press
—