A
A
A



Topic RSS

Which size viola for messing around?





(1

votes)

July 31, 2014 - 3:12 am
Member Since: March 26, 2013
Forum Posts: 14

Offline
I have been playing violin for a year and a half.  I love violin but I'd like to get an inexpensive viola just to mess around (I love the deep tone of the viola, but I don't want to change to viola).  I'm still having intonation problems so I was thinking of getting a 14" viola just for fun.  I know the sound of the 14" isn't as good as say 15.5 or 16", but I'm worried that getting a larger viola will mess up my intonation on the violin.  I figure if I get the 14" then my muscle memory would allow me to play both.
Is this a good idea?  Or would playing a slightly larger viola force me to work on my intonation more?  I've heard this but I'm not sure.
Thanks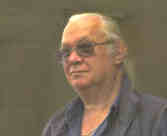 Ferret
Byron Bay Australia
July 31, 2014 - 6:57 am
Member Since: April 22, 2012
Forum Posts: 1575



Hi
I have both violins and violas and would suggest that if you want the 'real viola' experience, buy a full size 16 inch viola. No messing around.
Would you consider playing a half size violin? If not, why consider a half size viola?
Let the intonation take care of its self. 

Seen it all. Done it all. Can't remember most of

..... What was I saying????


July 31, 2014 - 7:11 am
Member Since: September 7, 2012
Forum Posts: 985

Offline
I did a little work on my bridge awhile back.  I partially loosened the strings and put on a different bridge as a placeholder.  When I replaced the modified bridge, I decided to try tuning all the strings down to viola tuning.  So I lowered all the strings by a perfect fifth.  I played it like that for some hours.  It was a wonderful sound, very mellow, and I think I might keep one of my violins like that all the time.  Naturally the lower string tension makes the sound less powerful, but hey, saving your ears is a good thing, right?   And there's always amplification. 
Of course you know you can "do it right" by putting on a 14 inch C string and moving the other strings to the right, discarding the E string.  But simply tuning everything down a fifth makes for an easy fun little trial, at least.

coolpinkone
California, the place of my heart
July 31, 2014 - 2:16 pm
Member Since: January 11, 2012
Forum Posts: 4180






ooooo.. some good ideas here.  ENABLERS!!!
Rosined.. great Idea.. keeping one violin tuned for a viola.. hummm....
So.. the easiest solution to turn my pink violin to a violin..
new strings??
or different tuning?
I know this has been talked about before....but when it was talked about.. I didn't get it or didn't care. LOL.

Vibrato Desperato.... Desperately seeking vibrato

coolpinkone
California, the place of my heart
July 31, 2014 - 4:51 pm
Member Since: January 11, 2012
Forum Posts: 4180







August 2, 2014 - 1:06 am
Member Since: March 26, 2013
Forum Posts: 14

Offline
Thanks for the feedback.  I will probably get a 14" viola to minimize my intonation problems.  BTW is it normal to play many notes +20 cents sharp?  I thought I was in tune so I turned on my tuner (which I normally don't use while playing) and would randomly stop on a note in a tune I'm working on and often I was +20 cents sharp.  But I was rarely flat.  I was a bit bummed to "discover" that I wasn't as in tune as I thought I was.  I've been playing for a year and a half, with regular lessons for 1 year.  I'm not sure if this is normal or if I'm slow.

Now I'm debating on the Cecilio CVA-500.  It sounds fine for me in Fiddlerman's video and there are some good reviews for it on amazon, but on amazon there are also some bad reviews of other Cecilio violins.  So I'm a bit concerned.

August 2, 2014 - 6:40 am
Member Since: September 7, 2012
Forum Posts: 985

Offline
You should take note of the notes you are playing sharp (or flat) and try to look for patterns relative to the scale you are using.  For example, if your tuner tells you are often playing ten cents sharp on the seventh degree of a major scale, you wouldn't necessarily be playing "wrong". OTOH, if your fourths or fifths are off relative to the tonic of the scale, that isn't a good sign.
There are competing ways of tuning (Equal temperament, Pythagorean tuning, Just Intonation).  Tuners are almost always set up for E.T.  The systems have their pluses and minuses, and IMO none is any more natural than the others.  My understanding is that few people''s ears follow any one of the systems all the time.
I would guard against using the above as an excuse for playing out of tune.  If you can play the intonation game https://fiddlerman.com/fiddle-.....on-game/  without error at intermediate level, your ear is probably not horrible.
I'm sorry if this raises more questions than it answers.  The topic is complicated.  So far I've mostly taken the simple approach of playing in equal temperament.  After a couple years, I'm able to get a green light on the tuner on just about every note, if I take my time.  That indicates that my ear is working.  But when I play a couple days without the tuner, I find that I am straying from ET without it sounding bad.  Some good players advise to use the tuner only for tuning the open strings or even just the A string.  I'm sure that that works for some.  Lately, I may be getting enough confidence to do that.
One thing I've found very helpful for intonation is listening for resonance on open strings.  For example, playing D on the G string should make the open D string ring like crazy.
So my advice is to at least do as you seem to be doing---trying to be aware of when and why your ear is not in agreement with your tuner.  The safest thing would be to try to satisfy your tuner.

August 20, 2014 - 1:14 pm
Member Since: March 26, 2013
Forum Posts: 14

Offline
I decided to stick with the 14" viola to avoid intonation problems. So I got a cheap one now so that if I really like viola, I can upgrade to a good 16" in the future. For some reason Amazon had the CVN-500 for $119 so I ordered that. Shortly after ordering the price went back up to $180. I'm not sure why their prices fluctuate so much but I was happy with the $119 price.
I was a bit scared due to the bad reviews I've read but I thought I'd take a chance. There are a few issues and I'm debating if I should keep it.
The first issue is the bow is warped. I've read several reviews stating this problem so I knew it was likely. Can I use my violin bow? I've read that I can, and if so, I don't need the bow that came with the viola. My violin bow is not expensive but it's decent and my teacher said I don't need to upgrade it yet.
Second issue was the bridge was not in it's place but that's easy to fix, especially since the viola body is so shiny and slippery. The bridge has slight grooves for the strings and the A string wasn't in the right spot but I think I have fixed that. The spare bridge has 8 grooves and they don't make sense.. I have no idea why that happens.
I have an impression that the fingerboard isn't perfectly straight, but I'm not sure.
The sound is surprisingly pleasant to me. It sounds quite different than my violin and that's what I was looking for - something different. To my ears, on the D & A strings it sounds like a tenor sax a little. I like it.  I'm on vacation and I don't have my violin with me to compare.
i'm leaning towards keeping it. Some day I would want to have a luthier do a tune up but I'm afraid that will cost more than the viola. For messing around I think it could be ok. Is there anything else I should check?

August 20, 2014 - 9:34 pm
Member Since: January 19, 2014
Forum Posts: 973

Offline
You certainly can use a violin bow on a viola.  The only significant difference is that the viola bow is a few grams heavier.  A tiny extra bit of index finger pressure and you'll be exactly the same as if you had a viola bow. 
A positive attitude may not solve all your problems, but it will annoy enough people to make it worth the effort. ~Herm Albright

August 20, 2014 - 11:34 pm
Member Since: March 26, 2013
Forum Posts: 14

Offline
I got the CVA-500 (sorry for typo).  I had it in my shopping cart for a while and was checking it every few days and when I saw that price I ordered right away.  I'm glad it was a good deal.
I will probably use the wood of the viola bow to make a bodhran tipper (the little stick used to play the irish bodhran drum).  And I'll use my violin bow for the viola, which will be easier for me so I don't have to get used to two different bows.
Thanks for the advice everyone, I appreciate the feedback.

August 25, 2014 - 4:55 am
Member Since: March 26, 2013
Forum Posts: 14

Offline
Now that I got home I compared the cva-500 with my violin.  They look to be exactly the same size.  I was expecting the height or width to be a bit larger for a viola (even if 14").  What are the differences between a 14" viola and a violin?  Is the cva-500 a violin with viola strings?
I also checked the bow, it's exactly the same size as my violin bow.  The bow weighs 67g and my violin bow is 65g.

Forum Timezone:
America/New_York
Most Users Ever Online:
696
Currently Online:
Jim Dunleavy
Currently Browsing this Page:
1
Guest(s)
Members Birthdays

Upcoming
dionysia, ADK-Mark, Rattus Norvegicus, Nokturne, RosinRepublic, Skottish, HotHands, KarenSquared, Leesajohnson, Shane "Chicken" Wang, ClaireS, Ilona
Top Posters:
ELCBK: 5290
Mad_Wed: 2849
ABitRusty: 2772
Barry: 2680
Fiddlestix: 2647
Oliver: 2439
DanielB: 2379
Gordon Shumway: 2138
damfino: 2060
Kevin M.: 1973
Member Stats:
Guest Posters: 3
Members: 31137
Moderators: 0
Admins: 7
Forum Stats:
Groups: 16
Forums: 79
Topics: 9993
Posts: 125700
Administrators:
Fiddlerman: 16116, KindaScratchy: 1760, coolpinkone: 4180, BillyG: 3741, MrsFiddlerman: 2, Jimmie Bjorling: 0, Mouse: 4238
©
Simple:Press
—