A
A
A



Topic RSS

Easy Recording Tricks #1 - The Doubletake





(1

votes)

July 19, 2013 - 4:37 am
Member Since: May 4, 2012
Forum Posts: 2379

Offline




I'm going to use the title "Easy Recording Tricks #__" for just simple easy little things anyone can do to get better recordings, no matter what sort of gear they have. 
The Doubletake -  When you are all set up to record and you hit that record button, never ever do just one run through the piece you're trying to record.  Do two of them.  Do the first one, then pause for about 10 seconds and play the piece through again. 
Most of the time, you will definitely like one of the two times better than the other.  Maybe you played a little better, or whatever.  But I would bet that most of the time you will have a clear preference for one over the other.
So pick the one you like best, and highlight and delete the other.  It costs nothing, it only takes a little longer, and it doubles your chances of getting a recording you like. 
So, if you start recording and you mess up, don't stop.  Just think "Oh well, we'll try and get it right on take 2."  Especially for folks with a bit of recording jitters, it can help.
Seriously, simple and silly as this tip sounds, it can save you a ton of time.  
And yes, this absolutely goes for recording video as well as audio.  If you do any talking to introduce the piece or whatever, do it all for both takes.  You will probably like one take better than the other, and even if the talk of one is better and the playing on the other is better, you can edit to to get the best. 
"This young wine may have a lot of tannins now, but in 5 or 10 years it is going to be spectacular, despite the fact that right now it tastes like crude oil. You know this is how it is supposed to taste at this stage of development." ~ Itzhak Perlman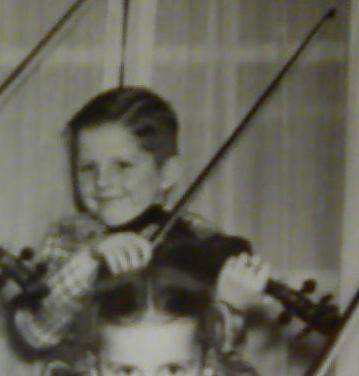 July 19, 2013 - 5:22 am
Member Since: January 21, 2012
Forum Posts: 2647
Awesome, Daniel, why have I never just, "let it roll" when doing a video,,,, DUH!!! I alway's stop the recording, do some cursing spend a lot of time deleteing instead of letting the cam continue to roll.
Another point you touched on was any, "talking / narration", prior to the performance. It may be a great idea to type out a sort of script of what one want's to say in the beginning or during the take(s).   What the hay.... let's get Hollywood.
Great thread, Dan. 

Ken.
Ginnysg
Southern California
July 19, 2013 - 8:16 am
Member Since: May 13, 2013
Forum Posts: 256

Offline

Thanks Daniel, excellent suggestion.  I can't tell you how many times I thought I was ready, my music sounded good, but the instant the recorder turns on I freeze-- mess up -- shut it off--practice a little more (and the practice usually sounds pretty good) then the camera comes back on and.... arrrrgh!  it's all wrong again.  

Never occurred to me to just let it roll!
"Music expresses that which cannot be put into words and that which cannot remain silent" 

Forum Timezone:
America/New_York
Most Users Ever Online:
696
Currently Browsing this Page:
1
Guest(s)
Members Birthdays

Upcoming
HP, Dax, Grunyon, Briant, Violince, Doc Miller, Raven, joko_emm
Top Posters:
Mad_Wed: 2849
Barry: 2679
Fiddlestix: 2647
Oliver: 2439
DanielB: 2379
Kevin M.: 1971
damfino: 1950
cdennyb: 1815
TerryT: 1728
Ferret: 1575
Member Stats:
Guest Posters: 3
Members: 27235
Moderators: 0
Admins: 7
Forum Stats:
Groups: 16
Forums: 56
Topics: 8429
Posts: 104741
agnesviolin, AJ Rhino, ingridviola, JohnBAngel, dezzieraye, Ilona
Administrators:
Fiddlerman: 15067, KindaScratchy: 1754, coolpinkone: 4176, BillyG: 3338, MrsFiddlerman: 2, Jimmie Bjorling: 0, cid: 1900
©
Simple:Press
—