Check out our Forum Rules. Lets keep this forum an enjoyable place to visit.
A
A
A



Topic RSS

Magic Rosin (review)





(0

votes)

December 29, 2012 - 1:17 pm
Member Since: May 4, 2012
Forum Posts: 2379

Offline




Among other things, I got some "Magic Rosin" for xmas.  A thoughtful gift from my wife, and a type of rosin I had wondered about before.
Probably the most unusual thing about it is that it is water clear.  They make use of that property with their neat gimmick of putting interesting artwork, glitter, mirrors, holograms or photos under the rosin. 
A nice look, which of course gets pretty much ruined as soon as you actually use the rosin as rosin.  But a nice touch, anyway.
The company does give out a free sample.  Well, it's free other then shipping and handling.  But since they have two different formulas/types of rosin, that allows for buying a regular sized one for one kind and getting to try the other kind as a small size as well.  Not a bad deal.So I was given both a large/regular sized "Ultra" formula and a small size of their regular/original one.
With my usual rosin, which is Hill Dark, I get no noticeable dust and it has a definite dark tone color, a bit of growl and rasp to it that I generally like.
The Magic Rosin "Ultra" is the grabbier of the new rosins, but still nowhere near as much as the Hill dark.  Sound is smoother and to my ears, a bit softer.  I would call it a "more transparent" tone, in that it has less of a noise component (or that's how I'd describe it if it were a synthesizer, since I don't know the violin terms for sound/tone/timbre differences).  It takes a bit more bow to get as much power with it as the Hill, but that could be nice for some things.
The standard formula, I didn't care as much for.  Definitely a bit more of a light rosin sound, and I found it maybe a little hissy for my liking.  I could get good clear notes, but it just has considerably less "traction" than I am used to feeling.  To be fair, though, humidity is low here this time of year, and in more humid weather it might be just the ticket. 
Both of the Magic Rosins have a little bit of dust, but it's not a lot.  I usually get almost none, compared to things I've tried like the cheap rosin that came "free" with my electric, for example.  That stuff tended to have fairly large grains in the dust, quite a bit of dust and a very hissy tone when I used it.  
So I'd say the Magic Rosin seems to be decent quality.  Different sound and feel than what i am used to, but I like the "Ultra" pretty well.
Another noticeable factor is that neither of the formulas of Magic Rosin have any noticeable smell to them.  I suppose that might be important if you really don't care for the smell of rosin.  
My wife was rather surprised that she could hear the difference between the rosins when I changed between them.  For any beginners who have maybe tried only one kind of rosin so far, yes it does make quite a difference to the sound and how the bow feels on the strings.  If you have something like the "free" rosin that seems to come with most inexpensive violins, getting a new rosin of any of the brands people speak well of will be about the cheapest upgrade you can do that will make an instant difference to your violin's sound.  The good news is that even the best rosins don't cost all that much, I think around 20-30$ for a 'cake' that will last quite a while.  Many brands that experienced players swear by can be gotten for around 10$ or so, sometimes a bit less.  So it can be a very reasonable "treat" for yourself sometime when you are ordering some other item or visiting a music shop.        
"This young wine may have a lot of tannins now, but in 5 or 10 years it is going to be spectacular, despite the fact that right now it tastes like crude oil. You know this is how it is supposed to taste at this stage of development." ~ Itzhak Perlman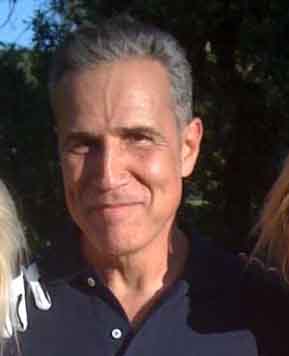 December 29, 2012 - 6:19 pm
Member Since: February 24, 2012
Forum Posts: 727

Offline


Mad_Wed
Russia, Tatarstan rep. Kazan city
December 30, 2012 - 2:30 pm
Member Since: October 7, 2011
Forum Posts: 2849

Offline





Sofia Leo
Springfield, Oregon
January 6, 2013 - 3:04 pm
Member Since: April 6, 2011
Forum Posts: 466
I've been using the Magic Rosin since just after they came out with it and I love it!
I generally use a lighter rosin, so the MR was similar, but much more grippy.
It seems to last on the bow strings for a long time and leaves almost no residue on the fiddle top.
I keep a cake in each fiddle case and one out on the desk, but I've lost track of which is the "original number one," "original number 2" and "ultra" - they all sound the same to me


January 6, 2013 - 10:37 pm
Member Since: November 8, 2012
Forum Posts: 555

Offline

I had a friends magic rosin and personally did not like it. The tones just did not seem clear. Sort of scratchy. I switched to Hidersine and love how my violin sounds. My daughter used some generic, dark as coal, "super sensitive musical string" student rosin, but now uses the Hidersine also. AT ~ $8 a cake, I may give the Hill Dark a go.
"I find your lack of Fiddle, disturbing" - Darth Vader

January 7, 2013 - 1:43 am
Member Since: May 4, 2012
Forum Posts: 2379

Offline




I didn't find the Magic Rosin particularly scratchy, but I don;'t have a lot of experience with different rosins, either. 
I would have to agree with Cat, though, that there wasn't a lot of difference between the standard and the ultra.  They were very close.  But that could be good with folks who switch rosins depending on the weather, to have two that are very close but where one has just a bit more "grab" to it, perhaps.
"This young wine may have a lot of tannins now, but in 5 or 10 years it is going to be spectacular, despite the fact that right now it tastes like crude oil. You know this is how it is supposed to taste at this stage of development." ~ Itzhak Perlman

Forum Timezone:
America/New_York
Most Users Ever Online:
231
Currently Online:
133
Guest(s)
Currently Browsing this Page:
1
Guest(s)
Members Birthdays

Upcoming
paulinefiddle, estudy, vitthal36, Bismarck, augustoad, Ripton, Space., Mirrim9999, loveluach, reedc83
Top Posters:
Mad_Wed: 2849
Barry: 2673
Fiddlestix: 2647
Oliver: 2439
DanielB: 2379
Kevin M.: 1969
damfino: 1913
cdennyb: 1814
TerryT: 1726
Ferret: 1575
Member Stats:
Guest Posters: 2
Members: 22713
Moderators: 0
Admins: 8
Forum Stats:
Groups: 16
Forums: 58
Topics: 7839
Posts: 97948
shanejl2, davidfwykv, Astandane, DanielQQ, MarkBow, Annette Nelson
Administrators:
Fiddlerman: 14408, KindaScratchy: 1735, coolpinkone: 4168, BillyG: 2906, MrsFiddlerman: 1, Jimmie Bjorling: 0, SimplePressHelp: 0, peopleshost: 0
©
Simple:Press
—