A
A
A



Topic RSS

Magnetic amplification





(1

votes)

January 14, 2012 - 3:55 pm
Member Since: August 26, 2011
Forum Posts: 116

Offline
There is a strong interest in the idea of magnetic pickups for bowed instruments but very few items out on the market. For fiddlers who play rock music and who may like effects, piezos aren't much fun. Besides, there are many of us who think that magnetic amplification has a more natural acoustic tone too. All threads I start about amplified fiddles change direction into discussions about magnetic amplification. Better start a thread of its own...
It's a well-spread misconception that magnetic amplification doesn't work with bowed sounds. That's probably the most important reason why so few fiddlers demand the developing magnetic pu:s. It does work and there have been made some successful attempts. I use a Bowtronics pu myself. It's pure crap and only some ten times better than the best piezos. With a more serious and ambitious approach, the principle could be developed into a pu comparable to those manufactured for electric guitars.
My hope is to create an interest for magnetic pu:s among fiddlers. Maybe encourage some people to winding pickups or manufacturers of guitar pu:s to make amplification for fiddles too.
To make magnetic pu:s work with bowed sounds they must be made differently compared to a guitar pu, and I'll be happy to explain all the theorethics that I've learned about this subject. There are also a few other ways to generate an electric current with the help of magnets and I'll explain what I've been taught if someone is interested.

January 14, 2012 - 6:47 pm
Member Since: August 26, 2011
Forum Posts: 116

Offline
REBO makes them, the only manufacturer I know of. Uli Bösking who's one of the two guys behind him started with a Bowtronics PU but made his own because he wanted the coils adjustable. His PU is kind of a Bowtronics de luxe. I bought his Bowtronics and it's still on my electric fiddle. Low budget crap but better than any piezo I've tried.
An other solution is getting two Fender Rhodes coils and connecting them. Then they only need to be packaged in plastic to make a pickup. One placed between G and D, the other between A and E, that's the trick. They must be placed between the strings to be sensitive to bowed sounds. A five-string fiddle would require a third coil to the left of the C string.
I'd say that magnetic amplification is the only alternative for electric playing. I hesitate calling a fiddle electric if it's not magnetically amplified.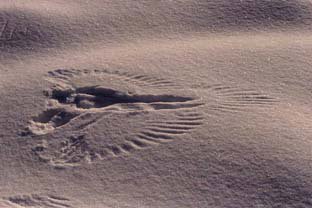 September 23, 2012 - 11:55 pm
Member Since: September 23, 2012
Forum Posts: 3

Offline
Have you considered using neodymium magnets in the pickups?  My (admittedly limited) understanding of the stringamp is that neo mags are installed into the back side of the free end of the fingerboard and the metal-core strings replace the coils.  My best-guess is that the nut or tuning-pegs have an electrical connection that shorts that end of the electric strings together, then a single wire would run the length of the instrument and the ball of each string is the other electrical connection for each 'coil', giving a common ground from the neck and a hot lead, to use individual tone and volume controls, like a 2-pickup electric guitar, thus the multiple controls on the belt controller, leading to a jack to plug in for the amp...  Since the controller for the 4-string stringamp has 6 knobs, I'd say each string has its' own 'Tone' and each pair has a shared Volume...
I've been digging deep into electric violins, since I'm getting ready to buy one for my wife.  Looking at the Cecilio 4/4 4-strings, with an eye toward upgrading the electricals at some point...
I've done some Electric Bass and Guitar wiring and even designed some wiring diagrams for myself.  Later this year, I hope to be able to try my hand at making a set of split-coil soap-bars with custom switching, for my current Bass, a Yamaha BX-1 from the mid '80s.

April 25, 2013 - 6:02 am
Member Since: May 4, 2012
Forum Posts: 2379

Offline




Reviving this topic because I have been doing some experimentation with magnetic pickup concepts for violin.
One of the problems is that comparatively few of the popular violin strings would be likely to contain enough steel to be able to provide a decent amount of signal.  My solution to that was to try stringing my electric violin with cut down electric guitar strings. 
I had seen some speculation in assorted discussions around the net that there would be problems with that.  Allegedly they would be the wrong tension and mess up the neck, or they would be very hard on the bow hair.
I ended up trying Ernie Ball strings (not my first choice, but it is what the local music store had in single electric guitar strings).  I had planned on using flat-wound strings, since violin strings usually seem to be flat wound.  But they didn't have them in stock in gauges I needed, so I went with round-wounds.  The music store owner advised that round wounds would "rip up" the bow hair, but I decided to give it a try anyway and at least get an idea what the worst case scenario was like.
I've lost one bow hair in the first month of using the round wound strings.  That is typical for me.  No measurable bending or warp to the neck of my electric violin. 
So my tentative early conclusion is that the dangers of using electric guitar strings on a violin may be somewhat over-rated. 
The gauges I am using are:
G- .028 (wound)
D- .024 (wound)
A- .013 (plain)
E- .009 (plain)
Those involved some guesswork on my part, going maybe a bit lighter on the E and G string, since those will be physically closer to the pickup coil of a single coil type pickup.  But overall, the set seems to have been a good guess, in that it plays comfortably and the un-amplified volume of the strings seems fairly even. 
They do definitely work with just a standard electric guitar pickup taped to the top of the electric violin near the end of the fingerboard.  But the problem I've run into so far is that standard electric guitar pickups I happen to have onhand are considerably wider than what is needed, and (other than looking rather inelegant) could interfere with normal bowing techniques.  I think it is going to take a custom wound pickup to give the concept a fair try.  I'm no stranger to winding pickups, it is just a bit of work since it takes thousands of winds done with very fine (AWG 42, usually) wire that is really easy to break.  That stuff is copper wire thinner than a baby's hair, and it is pretty fragile to work with.
Back to strings, the data I have so far from my experiments is probably only of any great interest to those interested in using magnetic pickups on a violin.  The possibility that electric guitar strings can be used does open up some options there.  They might also be of some interest for fiddlers who like steel core strings on acoustic instruments and who might be inclined to experiment.  It also gets me to wondering what the synthetic core silver wrapped guitar strings that I prefer on my acoustic guitars might sound like on a violin.  Guitar strings of similar materials to violin strings, and made by makers that are at least very reputable on quality for guitar strings are available at a fraction of what a similar set of violin strings lists for.  But that would be for later experiments.
Now that I've found out that using guitar strings on a violin will not automatically destroy the neck or the bow, anyway.
"This young wine may have a lot of tannins now, but in 5 or 10 years it is going to be spectacular, despite the fact that right now it tastes like crude oil. You know this is how it is supposed to taste at this stage of development." ~ Itzhak Perlman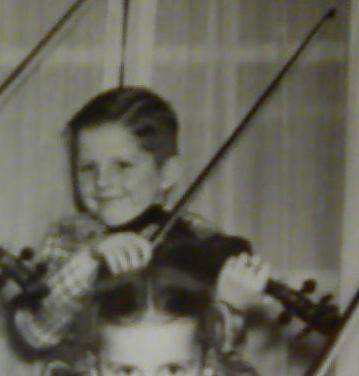 April 25, 2013 - 7:03 am
Member Since: January 21, 2012
Forum Posts: 2647
Very interesting concept, Dan;... my only concern would be, not so much on the bow hair's but on the added wear on the fingerboard if using round wound string's, I know you'd like flat wound though.
I think there wouldn't be a problem with tension because, for example: 40 # of tension is 40#, whether it be with wire or string, it shouldn't make a difference.
When you feel comfortable with it, a sound sample would be great to hear. I'm curious as to what it will sound like.

April 25, 2013 - 1:17 pm
Member Since: May 4, 2012
Forum Posts: 2379

Offline




Yeah, I expect that the roundwounds will wear the fingerboard quicker.  But it's the carbon/plastic fingerboard on my 80$ electric, and it already has some early signs of wear.  I expect it will need replaced within this year anyway, and a student grade ebony fingerboard isn't all that expensive.  Even a bit better than student grade isn't that expensive. 
On plucked strings (guitar or bass guitar), round wound strings are usually a bit brighter sounding.  There are a number of guitar string manufacturers that make flatwounds, though, if the rounds end up being too bright, go through fingerboards too fast, or maybe just make too much "string talk" from moving fingers.
I don't see anyone being very likely to try this to put a magnetic pickup on an expensive and nice sounding acoustic anyway, though.   The weight of a magnetic pickup will be considerably more than the negligible little bit a piezo element weighs, and it would likely throw off the balance on an acoustic instrument more than most acoustic players would find acceptable. 
I don't have a sound sample, but I'll see if I can toggle something together to give some idea what a magnetic pickup sounds like, compared to a piezo one.  So far as I have been able to tell, it sounds even less like an acoustic violin (to my ears) than a piezo does.  But it has a cool sort of sound all it's own that I think can be usable in some musical contexts.  I am not worried about getting it to sound like an acoustic violin.  I have a perfectly good acoustic violin for that, which can do a better job of sounding like an acoustic than any electric I've ever heard, when I want that sound.  LOL
"This young wine may have a lot of tannins now, but in 5 or 10 years it is going to be spectacular, despite the fact that right now it tastes like crude oil. You know this is how it is supposed to taste at this stage of development." ~ Itzhak Perlman

August 26, 2015 - 1:21 pm
Member Since: August 26, 2015
Forum Posts: 1

Offline
Hello fellow fiddler enthusiasts! 
I have been reading this blog with much interest. I've been trying to find a magnetic pickup for a violin for months and months. I finally found someone who was willing to make one but still hasn't found time to develop it properly. 
We managed to get some tests done and it seemed the Pyramid Gold violin strings work best with guitar style magnetic pickups. Previous to this we also tried actual guitar strings (very carefully) with some success and that led to me purchasing a bunch of different sets from Pyramid Strings in Germany. These strings are nickel wound and have steel cores, very similar to guitar strings.
After testing on a student violin with a strat style pickup boosted by rare earth magnets placed just above the fingerboard, the strings seemed to provide enough reverberation when bowed to create a decent strength signal. The practice guitar amp it was connected to provided reference of volume between the violin pickup and a guitar. 
Anyway, keen to know more if you've continued your experiments or know of anywhere that sells such pickups.


Forum Timezone:
America/New_York
Most Users Ever Online:
696
Currently Online:
Katie M
Currently Browsing this Page:
1
Guest(s)
Members Birthdays

Upcoming
MikeV, Mikey, Alfi, muck, MikeM70, sampow
Top Posters:
ELCBK: 3440
Mad_Wed: 2849
Barry: 2680
Fiddlestix: 2647
Oliver: 2439
DanielB: 2379
ABitRusty: 2015
damfino: 1992
Kevin M.: 1972
cdennyb: 1815
Member Stats:
Guest Posters: 3
Members: 29780
Moderators: 0
Admins: 7
Forum Stats:
Groups: 16
Forums: 78
Topics: 9433
Posts: 118241
Administrators:
Fiddlerman: 15818, KindaScratchy: 1757, coolpinkone: 4180, BillyG: 3741, MrsFiddlerman: 2, Jimmie Bjorling: 0, Mouse: 3608
©
Simple:Press
—