A
A
A


Topic RSS

Related Topics

shoulder rest
how to figure out which shoulder rest?





(0

votes)
Hi I'm very new to this.  I just purchased a William Lewis student violin to help my son who will start with Suzuki book one this week, actually it is in the mail right now, I should get it Friday or Saturday.  I'll be learning right along with my 4 year old son.  I realize it's not necessary to get a shoulder rest, is it suggested for beginners?  Does it just help with fatigue or does it help with proper poster also?  If so how do you choose?  The Kun looks pretty adjustable but I have no idea.
Also, what does a mute actually do, I mean is this for practicing if you want to keep the noise down in the house or what?
Lastly, Does each violin have a string type that is best for it or is it personal preference or what.  How do I determine what strings to purchase as the next replacement ones for my new violin?
Thanks to anyone who offers advice
and thanks especially to Fiddlerman for a great site, I've already learned a lot and was able to help get my son a violin and a teacher thanks to all the info on your site!

TerryT
Coleshill, Warwickshire
July 16, 2012 - 2:47 pm
Member Since: December 15, 2011
Forum Posts: 1731
Welcom to the forum Coolgenes,
I used a Wolf type of shoulder rest until I was shown the "SlipperRest" as made by one of our members here (ftufc)
It is so light and comfortable that I doubt I will use any other type of shoulder rest again.
Playing without a shoulder rest, though I tried it, was never really an option for me due to the aches and pains I used to experience without one.
I have only been playing for 6/7 months so my opinion shouldn't be taken as gospel. There are many more experienced players on this site who no dobt will give a differing opinion, but that's one of the beauties of this site.
I am amazed at how old people of my age are.....

July 16, 2012 - 3:52 pm
Member Since: August 11, 2011
Forum Posts: 556

Offline
Welcome. A lot of people can play comfortably without a shoulder rest. I cannot. Many people seem to like the Kun rest. It's pretty popular. I've heard wonderful things about the Slipper Rest, but it is a bit more of an investment.
I use a big rubber practice mute a lot when I'm playing in the evenings, so I don't disturb the rest of my family. I just recently gave my 8 yr old a little Tourte mute for her violin. She was complaining about her violin sounding too shrill. It really wasn't so bad, but the occasional squeak was driving her nuts. The Tourte mute just dampens the sound a little bit, and takes the shrillness away from the e string.
You can find a million different opinions on which strings are "best". Personally, if you're just beginning, I'd keep the strings that come with your violin for a few months, unless you're really unhappy with the sound. As you get more comfortable holding the instrument, and bowing smoothly, you may become ready for a different set.
Have fun!

Mad_Wed
Russia, Tatarstan rep. Kazan city
July 16, 2012 - 5:24 pm
Member Since: October 7, 2011
Forum Posts: 2849

Offline
Hi, Coolgenes! 
I agreed with previous posts.
I also use a shoulder-rest. I have 2 of tthem (don't know the models though) - one for electric and one for the acoustic violin. I mentioned it because it's important to have comfort even with different types of violins, because of shape and weight, and it's not easy to find a good combination, LOL! So i guess nobody can say which shoulderrest will be the best choice for You! Try to hold the violin with and without it... If You have music stores in your area - You could go there and test as much sholderrests as You can. =) And then decide.
I use heavy rubber practice mute too. It makes the violin more quiet =)
Here's a great vid about them:
About strings completely agreed with SaraO!
Welcome to the forum!


July 16, 2012 - 7:57 pm
Member Since: December 14, 2011
Forum Posts: 196

Offline

July 16, 2012 - 8:37 pm
Member Since: September 10, 2011
Forum Posts: 1973

Offline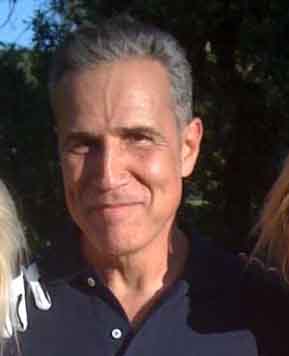 July 16, 2012 - 9:41 pm
Member Since: February 24, 2012
Forum Posts: 727

Offline
Hey Bradley, welcome to the site!  That would be such an incredible experience to be able to learn violin/fiddle along with a loved one,,, I keep trying but nobody in my house is buying it, lol.  I wish I had started a age 4,,, instead of 57.
I think decent strings can make or break your first experience, I wouldn't scrimp.  And as Kevin said, the chinrest is critical in the comfort of playing, especially at first.  And I'd actually agree with him about buying a shoulder rest without being able to try it, especially one as expensive as The Slipper ($99) or The Spider (about $350), but as a couple of people have mentioned already, the shoulder rest (SR) can have a huge impact on your comfort, posture, neck strain, and your technique.
I'd suggest you go to http://www.theslipperrest.com to read the type/style of player it's designed to help; read the testimonials (one of them specifically addresses a very young player) and the blog.  If you decide you want to try it, and if you buy it through FiddlerShop.com the link that Diane [KindaScratchy] already gave you there's a money-back guarantee if you don't like it for any reason within 14 days [you only pay the $5 for return shipping], pretty easy, that way you're not taking a risk.  And if you get just one, you can both try it.  And you're not throwing good money after bad, buying rests that don't ever meet your need (that's what I did, lol).  Just an idea.
There are so many great tools and great people on this site; can't wait to hear your progress!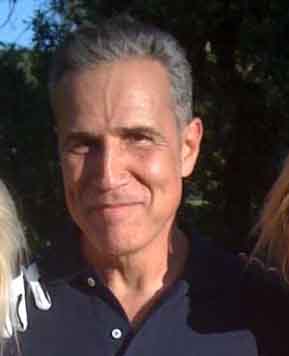 July 17, 2012 - 3:22 pm
Member Since: February 24, 2012
Forum Posts: 727

Offline
Reading this thread sparked an interest to finally try the mute I bought about 6 mo.s ago.  I tried it last night and LOVE it!  I never tried it before because I always thought it completely distort the sound and part of being a beginner for me was making sure I heard my intonation as clearly as I could.
But, while not using a mute, I was always self-conscious of disturbing the rest of my household, so I clearly postponed practicing if it was an odd time of day.  I used my mute last night though, and it was GREAT; still heard the intonation clearly but family in other rooms weren't disturbed with my playing (believe me it's disturbing, lol).
So now I feel comfortable playing whenever the hell I feel like it,,, which is very often!!!  I'm so glad this thread prompted me to try something new!




July 17, 2012 - 4:26 pm
Member Since: September 10, 2011
Forum Posts: 1973

Offline

TerryT
Coleshill, Warwickshire
July 17, 2012 - 4:42 pm
Member Since: December 15, 2011
Forum Posts: 1731
Thanks Fred, I've been struggling with some notes in 'Canon'(d, c#, d, on A string followed by open D, c# 3rd finger on G, then 4th finger on A) and been struggling like crazy coz the c# gets in the way of the 4th finger )
Now you reminded me of my mute I can crack on til I get it right.
And if someone give a tip on technique, that would be great.
Oops, sorry about the temporary thread hijack!)
I am amazed at how old people of my age are.....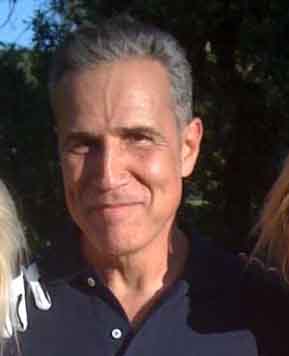 July 17, 2012 - 10:36 pm
Member Since: February 24, 2012
Forum Posts: 727

Offline
Kevin, that's actually what made me think to try it when I saw it on this thread, I sometimes practice just a couple of notes incessantly and it's annoying as hell, or I just practice a single bow stroke.
FM, YES, I am on FIRE!!!!!!  LMAO!
Terry, how else are you gonna get to 1017 posts unless you hijack a few, haaaaaaaaaaaaaaaaaaaa!!!!!!!!  Yeah, I'm glad I thought to raise it on this thread; it's so simple and I know lots of people here use a mute,,, sometimes I'm just really slooooooow.

Hey, I'm diggin the new Smileys!!!!!!  But when did Ireland steal Italy's GD flag!

July 18, 2012 - 1:25 am
Member Since: May 20, 2012
Forum Posts: 304
With what everyone is saying...I have to agree with Mad_Wed.  Go to your local music store, take your violin with you, and try some out.  That is the BEST thing to do.  You may fall in love with a $15 shoulder rest or you may fall in love with a $100 one.  It is all about preference. 

You might also look into the same thing with your chin rest.  I know that is next on my list...(I hate the ones they all come with! 

)
"Everyone is a genius. But if you judge a fish on its ability to climb a tree, it will live its entire life believing that it is stupid." -Albert Einstein
Thanks all for your help and the extra conversation about the mute and how to practice.  I loved reading that, and glad a newbie's questions could help motivate :).  we just had our first introduction class with who I think will be my son's long term teacher.  
a few of her suggestions:
he needs a 1/10th size not 1/16, he needs a shoulder rest,
suggested he get a shoulder rest, and based on the way he leans his neck, more than just a sponge, do they make shoulder rests that small?
he needs to get one of those practice boxes to practice his hold, any suggestions?

July 18, 2012 - 9:16 am
Member Since: August 11, 2011
Forum Posts: 556

Offline
Forum Timezone:
America/New_York
Most Users Ever Online:
696
Currently Browsing this Page:
1
Guest(s)
Members Birthdays

Upcoming
Kevin M., NewFiddlerGirl, Soldier, srogers, rlaggart, Deltatango95, derpyviolinist, bus4us5, WynterSkye
Top Posters:
ELCBK: 5949
ABitRusty: 3010
Mad_Wed: 2849
Barry: 2687
Fiddlestix: 2647
Oliver: 2439
DanielB: 2379
Gordon Shumway: 2251
damfino: 2088
Kevin M.: 1973
Member Stats:
Guest Posters: 3
Members: 31217
Moderators: 0
Admins: 7
Forum Stats:
Groups: 16
Forums: 79
Topics: 10153
Posts: 128173
Administrators:
Fiddlerman: 16250, KindaScratchy: 1760, coolpinkone: 4180, BillyG: 3744, MrsFiddlerman: 2, Jimmie Bjorling: 0, Mouse: 4432
©
Simple:Press
—