A
A
A



Topic RSS

The Apache Fiddle
Native American Fiddle Tradition





(1

votes)

July 26, 2021 - 7:29 am
Member Since: June 10, 2020
Forum Posts: 5026

Offline





I was looking up some Native American music... 
Has anyone seen a traditional Apache Fiddle? 
It only plays a few notes - meant more for droning! 
Here's a great article by John Rose that sheds a little historical light on the origins of the Apache Fiddle.  
North & South American Indigenous Violin Music
Chesley Goseyun Wilson is an Apache Fiddle maker, and according to Wikipedia, "in 1992, Wilson was named an Arizona Indian Living Treasure".  There's great info & more sound bites at mastersoftraditionalarts.org.  Here's a video (apachecreations) where you can hear him play traditional music.  
Apache violin music by Chesley Wilson of Bylas
Anthony Belvado talks about this instrument making tradition dating back to the 1800's (SAR School For Advanced Research). 
Horse hair bow played on horse hair! 
Robert Black has made replicas. 
The open-end ones seem to have much better sound!
Apache Fiddle, The Wood That Sings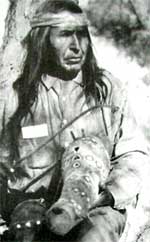 ...Chesley Goseyun Wilson mentioned elsewhere, that later on he found fishing line worked better & lasted longer than horse hair! 
Know we have many more 'unusual bowed string instrument' threads floating around - maybe we can get them all together. 
- Emily

July 28, 2021 - 5:32 am
Member Since: June 10, 2020
Forum Posts: 5026

Offline





❤ I found MANY FREE Native American Folk Songs/sheet music at folsommusic.com - Mrs. Folsom is an Elementary School Music Teacher - many resources here & other types of Folk songs, too. 
❤ There's a Hal-Leonard book of music available by Sheena Phillips, "Circle of Life - Native American Song-Poems".  Should find it any place you buy music books. 
❤ Here's a link to a book pdf about Native American music and musicians (all 19 pgs), by Scott S. Prinzing, M.Ed. 
American Indian Music: More Than Just Drums and Flutes
❤ Mitchell Griggs has a Pinterest page of Native American music - all Flute Tabs. 
Native American Music - Flute Tabs
❤ Laughingcrow.com website has a lot of Native American Sheet Music for sale - can at least see what's available. 
❤ CHOIR Music - Words of an INUIT LEGEND, "First Tears" by Ēriks Ešenvalds (TheCrossingChoir). 
- Emily

AndrewH
Sacramento, California
July 29, 2021 - 2:03 am
Member Since: November 5, 2017
Forum Posts: 1445




If we're going into Native American music in general, then I can throw in a few classical pieces with significant Native American influence.
Louis W. Ballard (1931-2007), a member of the Quapaw Nation who also had Cherokee ancestry, was considered the elder statesman of Native American classical composers. His best-known piece, Katcina Dances for cello and piano, contains no actual folk music but is loosely based on Hopi ceremonial dances.
Mexican composer Carlos Chávez (1899-1978) based his Sinfonía India on Native American melodies that he collected in northwestern Mexico from three tribes: the Huichol of Nayarit, the Yaqui of Sonora, and the Seri of Baja California. Chávez's maternal grandfather was Huichol.
This last one is recent: Chickasaw composer Jerod Impichchaachaaha' Tate (b. 1968) composed MoonStrike, for string quartet with narrator, to commemorate the 50th anniversary of the Apollo 11 moon landing. The piece features a variety of Native American moon legends and incorporates traditional songs from tribes all over the United States, which are listed at the beginning of the video and in the video description.

July 29, 2021 - 4:03 am
Member Since: June 10, 2020
Forum Posts: 5026

Offline





@AndrewH -
Yeah, probably going to have to move this whole thread - I should've known I'd start down a rabbit hole if I could. 🤭 
I AM SO GLAD YOU JUMPED IN! 
Really enjoyed Sinfonia India (n)! 
But, I must say, I got pretty excited about MoonStrike! 
Absolutely LOVE the music intertwined with the narrative - it's like getting two performances in one. 
I would even loved to have something more visual, maybe a better stage set up, minimalist (solid neutral w/a small touch of bright color) costuming - 1 or 2 subtle dancers intertwined in there - and I think if carefully choreographed, it could've been amazing - a total production.  Sorry, my thoughts are spilling out, again. 🙄
Thank you!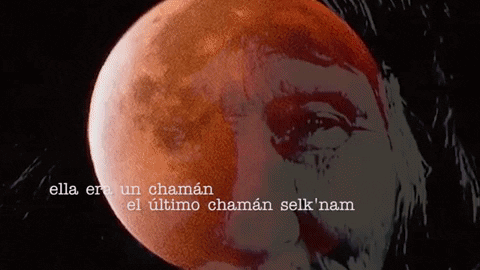 ...I want to study the 'MoonStrike' music a bit more. 

- Emily

September 12, 2021 - 5:18 pm
Member Since: June 10, 2020
Forum Posts: 5026

Offline





On the Canadian Side.
John Arcand was a Metis Fiddler, Composer & Luthier.  Here he plays a Fiddle medley that starts & ends as accompaniment to a Cree Song. 
Cree Song-Distant Drums-Cree Song Traditional
Robbie Robertson is the famous guitarist that composed 2 of my all-time favorites, "The Night They Drove Old Dixie Down" & "Up On Cripple Creek", but he could be considered a 'Metis' musician, just not a Metis Fiddler - his Mother was Cayuga & Mohawk.  The music he composed for this album was inspired by his heritage.  
Robbie Robertson - Music For The Native Americans - Playlist
This is my favorite on the album - a tune worth playing on the fiddle! 
Mahk Jchi (Heartbeat Drum Song)
Even though there is a huge following of Metis Fiddle Tradition in Canada, there's also fabulous traditional indigenous music that could be explored for the fiddle.
The Iskwew Singers are a trio that puts a wonderful harmonizing stamp on their Cree music.  No fiddle, but I think would be fun to try.  I like many of their songs - here's one of my favorites. 
Waniska (Cree Morning Song) - Iskwew Singers
Ninikamawinan: Songs Of Our People - Playlist
Wow, found a Northern Cree Song about Grandmothers!  Fawn Wood sings with Cindy Jim Wood and R. Carlos Nakai - from her "Kikāwiynaw" album.  Could be played on the fiddle.
Grandmother's Song - Fawn Wood
- Emily

September 20, 2021 - 5:27 am
Member Since: June 10, 2020
Forum Posts: 5026

Offline





Ancient tribal music all over the World counted on the human Voice to carry a melody and music from India does a great job of copying the voice in their songs. 
Maybe we can learn to apply some of the Violin techniques from India to play Native American/First Nation People's Songs on the fiddle! 
Here's some traditional songs from the Menominee Nation.  There are some nice Contemporary Intertribal tunes in this playlist, too. 
Wild Rice - Songs from the Menominee Nation - Playlist
Menominee History.
Menominee Nation Facts and History
Found a great YouTube Channel with some music, dances & folklore of indigenous people.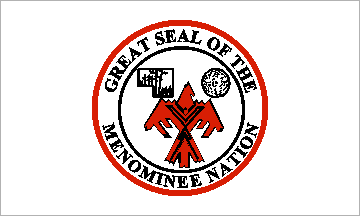 The Menominee originally inhabited areas around me - The Great Lakes!
- Emily

Forum Timezone:
America/New_York
Most Users Ever Online:
696
Currently Online:
Mark
,
Gordon Shumway
Currently Browsing this Page:
1
Guest(s)
Members Birthdays

Today
visionsalchemy, Writer
Upcoming
Killerkhezu, Ferret, HDuaneaz, vibaviattigala, chendricks, BillyG, rsmith6322, ACDSherlockian, NiloiV, Dan, jose6ph, Kody, music_master
Top Posters:
ELCBK: 5026
Mad_Wed: 2849
Barry: 2680
ABitRusty: 2675
Fiddlestix: 2647
Oliver: 2439
DanielB: 2379
Gordon Shumway: 2099
damfino: 2047
Kevin M.: 1973
Member Stats:
Guest Posters: 3
Members: 31104
Moderators: 0
Admins: 7
Forum Stats:
Groups: 16
Forums: 79
Topics: 9912
Posts: 124717
Administrators:
Fiddlerman: 16063, KindaScratchy: 1760, coolpinkone: 4180, BillyG: 3741, MrsFiddlerman: 2, Jimmie Bjorling: 0, Mouse: 4177
©
Simple:Press
—