Check out our Forum Rules. Lets keep this forum an enjoyable place to visit.
A
A
A


Topic RSS

Holy Membership Batman !
Who is lurking around this forum and for how long?





(0

votes)

June 28, 2014 - 11:35 am
Member Since: February 28, 2011
Forum Posts: 2439

Offline
Some odd premonition told me to check the poll archives for a question about how long have you been playing ?  Indeed, there it was on page 3, I think for July 25, 2012. 
I found the format to be unacceptable being that the modulus (years) of the data varied.  Therefore I sort of normalized everything which I hope you can see on my  attachment.
WOW!   In my model the membership "activity" goes from 800 for 0-3 mo. students down to 1.5 at 10-12 years !!  And 5 years is a dangerous time.
There is also a lot of "infant mortality".  (I think Lindsay Sterling will help those numbers grow significantly.)
When you come to a fork in the road, take it.

June 29, 2014 - 4:08 am
Member Since: May 4, 2012
Forum Posts: 2379

Offline




Well, we have seen a lot more people start than stick with it, over the months.  I think that is probably standard for any instrument.  But wow.. from hundreds to a few is a pretty drastic drop-off.
However, I don't think that bit of data shows the number of people who are active members of this community who have stuck it out for at least a year, though?   I've heard that the 2 yr point also tends to be particularly 'deadly" for a lot of people.
Maybe I'm just being hopeful though, since that 800 to 40 drop for 2 yrs is kinda scary.  LOL
"This young wine may have a lot of tannins now, but in 5 or 10 years it is going to be spectacular, despite the fact that right now it tastes like crude oil. You know this is how it is supposed to taste at this stage of development." ~ Itzhak Perlman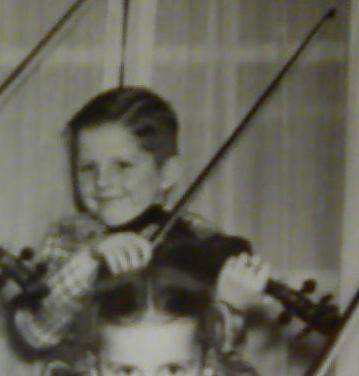 June 29, 2014 - 7:32 am
Member Since: January 21, 2012
Forum Posts: 2647
Interesting.  I've picked up the violin many time's over the past 60 year's only to put it back down do to lack of motivation, but when I found the "Fiddlerman" community a couple years ago I've since kept my interest.
I'm sure, actually positive that if it weren't for this "site" that I'd have continued to keep putting it down. I love violin, always have since I quit playing 60 years ago as a kid.
I've visited a couple other fiddle sites in the past, but non can compare to this one. My interest is pretty stationary now.
Thank's for that, Pierre.  

Ken.

June 29, 2014 - 8:08 am
Member Since: February 28, 2011
Forum Posts: 2439

Offline
Fiddlestix
Yes, FM site is more user friendly or tolerant than many other sites.  I think the site provides a very valuable service to work out issues of technique and to learn, in general, about the violin and the music.  Also there are many here for hardware consultations.
DanielB
I am not surprised at the very short careers for many violin hopefuls.  There may be more violins in closets than moth balls! 
I also think that most people could play some music on the violin but it is too demanding and not what was expected.
Perhaps another issue is motivation.  Not everyone has access to regular jams, orchestras, etc.
When you come to a fork in the road, take it.
Ginnysg
Southern California
June 29, 2014 - 9:16 am
Member Since: May 13, 2013
Forum Posts: 256

Offline

I think violin is much more difficult than people realize.  I have played other instruments, and could "make music" fairly early on.  But violin has been a challenge!  I have a few friends that have old dusty and (sad to say) broken violins tucked away in their closets. 
Oliver you are right, without a group to play with it's difficult (first hand knowledge here)
And I know for me, as an adult, there are so many other things vying for my time - its not always easy.   I just happen to be very tenacious and refuse to let the difficulty of the instrument or the schedule stop me 🙂 
"Music expresses that which cannot be put into words and that which cannot remain silent" 

June 29, 2014 - 12:15 pm
Member Since: February 28, 2011
Forum Posts: 2439

Offline

June 29, 2014 - 1:02 pm
Member Since: September 7, 2012
Forum Posts: 985

Offline
Chatting with members, I've found that many or most of them first came to the site through FM's youtube review of the $100 Cecilio.  So it shouldn't be much of a surprise if a given member at a given time is a rank beginner.
Partitioning the members into cohorts according to their join date, and noticing that some members stay for a long time, I would expect that over time the distribution would shift toward longer memberships and longer times playing violin.
Two years ago, at the time of the poll, most of those who had been playing for more than five years had already found web sites if they were looking for them.
The site is great for self-teaching beginners.  Hopefully, with maturity it becomes more attractive to experienced players.
"You can't be twenty on Sugar Mountain, though you're thinking that you're leaving there too soon."

coolpinkone
California, the place of my heart
June 29, 2014 - 4:08 pm
Member Since: January 11, 2012
Forum Posts: 4168






@Ginnysg  I so agree that things are vying for time. I too, am very  diligent to not let the difficulty or my schedule stop me.
I also agree that it was harder than I thought. I thought I'd be a bit better than I am now...but I am not disappointed in anyway.  It sort of lights a fire to play more and more.
No regrets. woo hoo.
I have seen some come and go..and some have gone and came back.  I would think that is just normal "forum" type behavior regardless of the instrument. 🙂  But I guess if someone has stopped or taking a break... they probably don't want to hang out.

Vibrato Desperato.... Desperately seeking vibrato

June 29, 2014 - 5:31 pm
Member Since: February 28, 2011
Forum Posts: 2439

Offline

June 29, 2014 - 10:01 pm
Member Since: May 4, 2012
Forum Posts: 2379

Offline




Well, there is a fairly tremendous amount of information and discussion on topics of interest for violin/fiddle in the accumulated years of the forum threads.
So my guess would be "Anybody looking for more info about violins and fiddles and how to play them".
Not like this place doesn't come up on the search engines often enough with any basic query about violins (and some not so basic).
Most folks would just be looking for a quick answer or two, and so they maybe don't become members.. But some of them come back, and eventually do become members.  Most don't though.
"This young wine may have a lot of tannins now, but in 5 or 10 years it is going to be spectacular, despite the fact that right now it tastes like crude oil. You know this is how it is supposed to taste at this stage of development." ~ Itzhak Perlman

coolpinkone
California, the place of my heart
June 29, 2014 - 10:15 pm
Member Since: January 11, 2012
Forum Posts: 4168







Forum Timezone:
America/New_York
Most Users Ever Online: 231
Currently Online: BillyG, MoonShadows
48 Guest(s)
Currently Browsing this Page:
1 Guest(s)
Members Birthdays

Upcoming
Shell, Squiryl, Schaick, GlassTownCur, mcassidy2004, Reptile Smile, MyMing, CarolineNH, JamesRSmithJr, SethroTull86
Top Posters:
Mad_Wed: 2849
Barry: 2673
Fiddlestix: 2647
Oliver: 2439
DanielB: 2379
Kevin M.: 1969
damfino: 1907
cdennyb: 1814
TerryT: 1726
Ferret: 1575
Member Stats:
Guest Posters: 2
Members: 20534
Moderators: 0
Admins: 8
Forum Stats:
Groups: 16
Forums: 58
Topics: 7728
Posts: 96602
Newest Members:
raeca1, henryxy69, Claytnreaw, adeleha11, lindseymk2, bridgettyx60
Administrators: Fiddlerman: 14222, KindaScratchy: 1732, coolpinkone: 4168, BillyG: 2826, MrsFiddlerman: 1, Jimmie Bjorling: 0, SimplePressHelp: 0, peopleshost: 0