Check out our Forum Rules. Lets keep this forum an enjoyable place to visit.
A
A
A


Topic RSS

Fiddlerman's 2014 Group Christmas Project - We Wish You a Merry Christmas

Read the original blog post





(18

votes)

BillyG
Brora, North-east Scotland
November 3, 2014 - 11:59 am
Member Since: March 22, 2014
Forum Posts: 2775







@Fiddlerman - 
From the day you posted the score, I did my usual and (re-)transcribed it into NWC and exported as midi files - (oh, and anyone who wants them is welcome to - just ask ) I set the tempo to 120, it's "brisk" but not too fast - "jaunty" I would call it.  The 76 you suggest may be a bit more in keeping with the occasion however!  
I dunno.... I have no preference personally - hey - I'll post a 120 play of my v1 against the 3 other parts as a played-back midi - see what it sounds like ??? - LOL - I'm getting good at this mixing - here you go - this is a bit of v1 against your own arrangement for v2/3/4/ (incidentally these parts are mapped on midi to violin, violin, oboe - not that that would be particularly noticeable...) ..  anyway - this is how your arrangement works at 120 bpm - I quite like it....  (your arrangement that is, I wan't referring to my playing)
 ...  I like the 120 - I've "reset my timings" to 76 - to try it out - and - well - like I say - it's a bit more "solemn" and "respectful" - I mean Xmas isn't all about fun and hilarity...  
Anyway - just a bit of early feedback...
Cheers, Bill
EDIT:  Ohhh - if the FM Concert sounds "unusual" - that's because it is played with a mute.....  haaaa....  I felt it needed it because of my bowing problems (damaged right hand pinkie, still no better, bow ends up being "heavier and less controllable" on the strings - I'll find a way around this yet .. grrrr )
I seriously recommend not copying my mistakes. D'oh - 
Please make your own, different mistakes, and help us all learn :-)

coolpinkone
California, the place of my heart
November 3, 2014 - 4:04 pm
Member Since: January 11, 2012
Forum Posts: 4168







November 3, 2014 - 9:29 pm
Member Since: January 14, 2013
Forum Posts: 888

Offline


BillyG
Brora, North-east Scotland
November 4, 2014 - 3:17 am
Member Since: March 22, 2014
Forum Posts: 2775








November 4, 2014 - 10:06 am
Member Since: April 16, 2014
Forum Posts: 29

Offline





BillyG
Brora, North-east Scotland
November 4, 2014 - 11:27 am
Member Since: March 22, 2014
Forum Posts: 2775







I seriously recommend not copying my mistakes. D'oh - 
Please make your own, different mistakes, and help us all learn :-)

November 4, 2014 - 11:39 am
Member Since: November 8, 2012
Forum Posts: 555

Offline


November 4, 2014 - 12:03 pm
Member Since: April 16, 2014
Forum Posts: 29

Offline





BillyG
Brora, North-east Scotland
November 4, 2014 - 12:27 pm
Member Since: March 22, 2014
Forum Posts: 2775








November 5, 2014 - 12:45 pm
Member Since: October 20, 2014
Forum Posts: 1

Offline

BillyG
Brora, North-east Scotland
November 5, 2014 - 12:50 pm
Member Since: March 22, 2014
Forum Posts: 2775







I seriously recommend not copying my mistakes. D'oh - 
Please make your own, different mistakes, and help us all learn :-)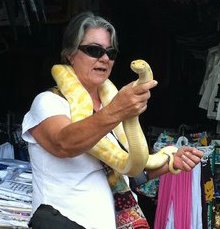 Robyn.fnq
Queensland, Australia
November 5, 2014 - 7:59 pm
Member Since: July 8, 2011
Forum Posts: 585
Forum Timezone:
America/New_York
Most Users Ever Online: 231
Currently Online: Pat
61 Guest(s)
Currently Browsing this Page:
1 Guest(s)
Members Birthdays

Upcoming
Sofia Leo, TKDennis, Ms-G, FiddleDetroit, CookiesViolin, Bobby, Elaisa, Michael Browder, EBurrell, Gordon Shumway, ViolinD, dougga, MoonShadows
Top Posters:
Mad_Wed: 2849
Barry: 2673
Fiddlestix: 2647
Oliver: 2439
DanielB: 2379
Kevin M.: 1969
damfino: 1903
cdennyb: 1814
TerryT: 1726
Ferret: 1575
Member Stats:
Guest Posters: 2
Members: 19575
Moderators: 0
Admins: 7
Forum Stats:
Groups: 16
Forums: 58
Topics: 7667
Posts: 95990
Newest Members:
AwofkonPremi, QbnzaqdPremi, reneqx16, GrdrmowPremi, QpxpukiPremi, NqgzgbaPremi
Administrators: Fiddlerman: 14138, KindaScratchy: 1732, coolpinkone: 4168, BillyG: 2775, MrsFiddlerman: 0, Jimmie Bjorling: 0, SimplePressHelp: 0