A
A
A


Topic RSS

An update
Warning: maybe wear ear plugs.





(1

votes)

November 26, 2013 - 1:14 pm
Member Since: August 16, 2013
Forum Posts: 64

Offline

So I'm not even sure I want to post this video.  I haven't been playing as much lately due to several rounds of family illness and a little bit of traveling - I haven't had the energy to play very much, and when I do it seems I have no time.  But for the past week or so I've been able to pick her back up and keep going.  The other night I was practicing and decided to do a placemarker recording, to track my progress from when I started.  I thought I sounded okay, but then I played it back and was a little dismayed.  I thought about trying again, trying to sound better for you guys, but I honestly don't think I could do any better and I guess the whole point of asking for help is showing your flaws.  So here i am playing Twinkle Twinkle (again) and then doing a run-through of Silent Night.  Completely ignore the first run of Twinkle; the camera makes me nervous so I have to practice with it recording to try and get more comfortable.
feature=share&list=UUiyL0D-kk0IzN3jhzo5t89Q
I'll critique myself first.  Is it just me, or is my intonation is actually getting WORSE? Augh!  So frustrating!  I'm hoping it's just a violin phenomenon that when you focus on one area to improve, other areas fall behind.  Or maybe I'm just getting lazy with my fingers.  I have been working hard to keep my bow straight, but I still have trouble keeping my muscles relaxed.  I find that when I am able to relax my shoulder and keep my elbow, wrist, and fingers loose, everything benefits.  When I don't, my bowing goes diagonal and I make all kinds of squirrely noises.  But the thing is, I'm NOT relaxed about playing yet.  I'm still having to focus so hard on so many different things, and tensing up is automatic.  The only thing keeping me going right now are the little moments of sunshine when I seem to have everything figured out, and also sheer stubbornness.  
So anyway, I could use some feedback, criticism, and encouragement.  I can take the criticism, by the way: I want to get better, and I know that means hearing what I'm doing wrong, so don't be shy.  Thanks!
Edit: I forgot to add, that night my violin kept making this really harsh tone when I pulled a long note: it would sound bad and then go back to normal, almost like the string was sorting itself out.  The only thing I did different was adjust my shoulder rest to be a little taller before I started playing.  Could that have an effect on sound?  
Also, I'm wondering if I need to look for a new chin rest.  How is the violin supposed to feel when it's in position?  I've heard that it needs to be held up at the collarbone/shoulder and not by your fingering hand, and I can do that when I concentrate, but I have to pinch it between my jaw and collarbone pretty hard, and when I do the chin rest kind of digs into my jawbone.  So I end up supporting it with my left hand which makes pushing down strings difficult and practicing vibrato impossible. So my guess is I should find a rest more suited to my body, but I want to see first if it's just user error.  What do you think?

November 26, 2013 - 1:56 pm
Member Since: August 28, 2013
Forum Posts: 950





Great job.  A couple of things I noticed, you have beautiful wrist action.  This is something I have to actively work on so I noticed yours looks really nice.  On Silent Night, put more pressure on the bow.  We tend to play lighter when we are not as confident so that will probably resolve itself once you are more familiar with the song.  But really, good job.  
Opportunity is often missed because it wears suspenders and looks like hard work.

HDuaneaz
Chandler, Arizona
November 26, 2013 - 3:21 pm
Member Since: February 27, 2013
Forum Posts: 239

Offline
I reiterate 1strimester's comments, and you made a great self critique of your own playing. As words of encouragement, I would say keep up the good work. It will come in time.
One of these days, I will sit in the hot seat. This is the next best thing to having a private lesson with a teacher, which I can't afford right now.
Duane
"Violin is one of the joys of my life."

November 27, 2013 - 8:24 am
Member Since: January 14, 2013
Forum Posts: 888

Offline

I think you are being a little bit tough on yourself there laserbrainz. It doesn't sound that bad. Its hard to play and make a vid. When I do it > everything goes to CRAP. Yeah, I will think I got something down and then when I go to vid it, its like my whole body shuts down, and it sounds not so good. Just keep at it. you be rocking. It looks like you have good form, etc. Just need to relax > yeah, have a nice cup of tea and rock out.

November 29, 2013 - 5:31 pm
Member Since: October 8, 2013
Forum Posts: 19

Offline
Sounds like we share some of the same problems, laser.  I plan to get myself a shoulder rest and a better fitting chin rest the next time I have some money for such things.  I can't hold my violin without supporting it in some way with my left hand and it makes my shoulder, neck and arm feel strained.  I've tried various adjustments, but I think a shoulder rest would be a helpful improvement for me.
I also think your tone sounds pretty good -- keep up the good work!
Diane
Fave CD right now:  Notorious "Road to Damascus"

coolpinkone
California, the place of my heart
November 29, 2013 - 6:26 pm
Member Since: January 11, 2012
Forum Posts: 4176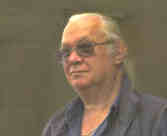 Ferret
Byron Bay Australia
November 29, 2013 - 8:04 pm
Member Since: April 22, 2012
Forum Posts: 1575




November 29, 2013 - 10:32 pm
Member Since: August 16, 2013
Forum Posts: 64

Offline

Thank you everyone! I love this place.
Pierre, what you said about spending some time each practice to work solely on bowing made me realize that my practices are not very structured. Without a formal teacher I guess I haven't been sure how to structure a practice, but I think I've been too unfocused so I'm changing that.
also it's good to know I'm not pushing the strings hard enough - I've been wondering about that - but the harsh sound I'm talking about is when I bow open strings. It's like the string gets stuck and kind of buzzes, and then works itself out a second later.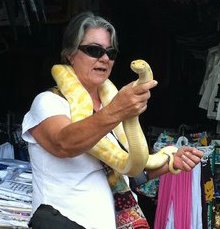 Robyn.fnq
Queensland, Australia
November 30, 2013 - 5:06 am
Member Since: July 7, 2011
Forum Posts: 587
Kayla, you have a lovely tone, and your intonation will be perfect with a little practise.  At the moment you're proving that because the 'off' notes are quickly corrected.  A bit of bow wandering (who doesn't suffer from that?), and I notice you at times hyperextending your bowing elbow.  Is that uncomfortable?  Perhaps when you're more comfortable just sitting and playing, the violin will sit just in the right place so you can reach the whole bow on the strings.  And then you will feel less pressure on the neck and shoulder too.
Someone gave me the advice when I was just starting out 'Just play the damn thing!'.  I have to admit that I was a bit hesitant, but when I thought 'to hell with it!' and started to bow with a little more pressure it actually sounded much better.
Keep up the good work, you won't get a bad comment on here, I know that for a fact.

If you think you can, or you think you can't, you're probably right.

November 30, 2013 - 1:29 pm
Member Since: August 16, 2013
Forum Posts: 64

Offline


November 30, 2013 - 6:44 pm
Member Since: September 7, 2012
Forum Posts: 985

Offline
Yes, your basic bowing action is very nice, bringing the wrist and elbow into the action and not using the shoulder much.  That means you'll be able to keep the stick parallel after some fine tuning and a lot of practice.
As for difficulty bowing all the way to the tip ...
The first thing I notice is that your right hand is too far forward, meaning it's too far scrollward.  I think that is an almost universal beginners' mistake.  So try keeping your right hand and forearm back IDK, say four inches---whatever it takes to keep the bow parallel.
To know whether the bow is straight, it would help to be able to put your eye on it sometimes, eh?  Now everyone is different, and don't take this as the final word, but I think your head is turned to the left too much.  That could be related to your chin/shoulder rest setup.  You might consider a Guarnieri chinrest.  It has a kind of knob over the tailpiece, and that knob goes under the soft part of the chin.  With that, your head would be turned less toward the scroll, and you would be able to see more to the right, including your bow hand.  I would look at some video of orchestras and see how those players do it.  And if possible I would try out some different chinrests.
You might try some drills of taking full bow strokes on open strings while keeping the stick parallel to the bridge.
Possibly the scroll is a little too far to the left.  That would make it harder to bow all the way to the tip ... and that could be related to your shoulder rest ... try to be aware of that possibility anyway.
And don't think too much about quitting ... I think you could turn out to be quite a player.

Mad_Wed
Russia, Tatarstan rep. Kazan city
December 2, 2013 - 10:39 am
Member Since: October 7, 2011
Forum Posts: 2849

Offline





Forum Timezone:
America/New_York
Most Users Ever Online:
696
Currently Online:
Gordon Shumway
,
wtw
,
Mouse
,
ELCB
Currently Browsing this Page:
1
Guest(s)
Members Birthdays

Upcoming
HeadCheese, Mad_Wed, Ginnysg, lakelivr, ButteryStuffs, harvestman, happyjet, fiddlinmama, kit, makinnoise, wisco kid, Nathalie, Raef, AmandaKulp, vocaliw95
Top Posters:
Mad_Wed: 2849
Barry: 2680
Fiddlestix: 2647
Oliver: 2439
DanielB: 2379
damfino: 1992
Kevin M.: 1971
cdennyb: 1815
TerryT: 1728
Ferret: 1575
Member Stats:
Guest Posters: 3
Members: 27358
Moderators: 0
Admins: 7
Forum Stats:
Groups: 16
Forums: 60
Topics: 8702
Posts: 108128
FluffyMcFluff, JosephJoestar, RJ_Fiddles, rln2020, Jerome Hubbard, Little Prairie Girl
Administrators:
Fiddlerman: 15264, KindaScratchy: 1756, coolpinkone: 4176, BillyG: 3568, MrsFiddlerman: 2, Jimmie Bjorling: 0, Mouse: 2296
©
Simple:Press
—