Check out our Forum Rules. Lets keep this forum an enjoyable place to visit.
A
A
A



Topic RSS

Related Topics

Help making things sound pretty
I need help making slow tunes perfectly pretty!





(2

votes)

October 2, 2012 - 9:08 pm
Member Since: September 25, 2012
Forum Posts: 55
Hello again!
This is my second post of this nature, and I really appreciate all the things everyone said about my first post, entitled "advice needed

" in the video sharing forum, But this topic is going to be more specific. I've been having trouble making my slow tunes sound professionally polished, in tune, and beautiful. There's just always things that make it sound less than perfect. So here is a link to me playing Danny Boy/You Raise Me Up (a recording that i don't think sounds all that great) and i would love it if you guys could tell me what I need to do to make it sound prettier, more lyrical, and just more polished in general. Thank you very much!!
There are other slow songs that I've posted on YouTube as well if you want to find them on my channel page.
-Jake

October 2, 2012 - 9:09 pm
Member Since: September 25, 2012
Forum Posts: 55
I forgot to give y'all the link haha oops! Here it is:
And here's my channel:

October 2, 2012 - 10:09 pm
Member Since: September 25, 2012
Forum Posts: 55
that's great advice, thanks! I do notice the out of tune notes in the recoding, yes... But for some reason, I usually don't notice them while I'm actually playing. Maybe it's because I'm not paying quite enough attention or I'm concentrating on something else. I've never really tried closing my eyes for some reason, but I bet it will help be concentrate or focus a lot more, so I'll definitely try that.
More Dynamics! Yes!! I hadn't even thought of that!! Haha that's great. I'll definitely experiment around with lots mo dynamics.
Thanks for the great critique! I love your website & your videos!!! Me and my fiddle partner were inspired by seeing your "we will rock you" video to try and write out a twin (duet) version of it. We'll see how that goes...

-Jake

coolpinkone
California, the place of my heart
October 2, 2012 - 10:33 pm
Member Since: January 11, 2012
Forum Posts: 4107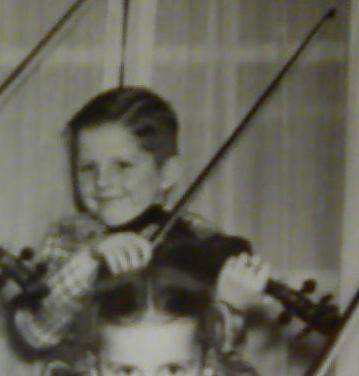 October 2, 2012 - 11:13 pm
Member Since: January 21, 2012
Forum Posts: 2647
Nice playing, Jake, I love it. It appear's that you are reading off sheet music, get rid of the music and play it from the heart. Also, you can lighten your load if you cut about 14" of your bow, you're only using half of it, wud up wit dat ? 

  Use the whole bow, that's why it's 29" long. Put some feeling in your song as if you were singing it in a choir, in church. Even your very last note played was only half a bow stroke.
Pierre's right, you need a more dynamic's in several place's and play with a lull where it's called for, maybe not on the sheet, but in your heart, the way you feel it.
You play beautifully.  I especially like the way you merged the two song's together.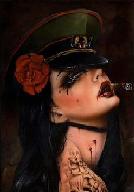 October 7, 2012 - 10:25 pm
Member Since: July 11, 2012
Forum Posts: 87
October 11, 2012 - 3:08 pm
Member Since: April 22, 2012
Forum Posts: 443


Nice one, Jake! it's sounding good as it is, but if you really want to lift it up, make the whole thing sweeter and polished, etc .. here's what I'd do (and I *do* do it!).
Those slow airs need to be slow and long-bowed, with some of the notes really drawn out.
If there's one single thing you could do to improve the tone, it's - play it up a half-step, in Eb. It's a softer, sweeter key, and you don't have all those open strings ringing out, vibrato-less - when a touch of vibrato would otherwise enhance the tone.
As mentioned before, you need to draw out the tone more with longer bows. For dynamics, on a full bow on one note, you could start away from the bridge, then closer to the bridge till you are at mid-point, then move away again toward the fingerboard. "Swell" up the tone.
Give it a try!
You're on a good road

Mr Jim

October 11, 2012 - 7:34 pm
Member Since: January 25, 2012
Forum Posts: 666

Offline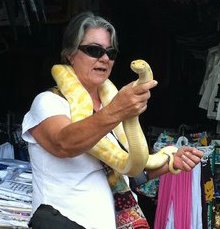 Robyn.fnq
Queensland, Australia
October 24, 2012 - 2:46 am
Member Since: July 8, 2011
Forum Posts: 585
Jake, that was beautiful.  I'm not a professional, so I didn't notice any intonation problems.  I also didn't have any comments at all, until I opened my eyes to watch you.  Then I noticed the problem that has been mentioned already.  I once watched an instructional on Youtube by Violinlab (Beth), stating just the same problem of bow usage.  She recommended adding a little more bow length each practise session, till it becomes more habit.  At my level of experience, more bow just means more wandering off course.  But you have the control to be able to bow a lot better than me.
BTW I loved your channel videos too.
Keep up the good work, you're an inspiration to us learners.

If you think you can, or you think you can't, you're probably right.

Forum Timezone:
America/New_York
Most Users Ever Online: 231
Currently Online:
59 Guest(s)
Currently Browsing this Page:
1 Guest(s)
Members Birthdays

Upcoming
blueviolin, Abby
Top Posters:
coolpinkone: 4107
Mad_Wed: 2849
.: 2671
Fiddlestix: 2647
Oliver: 2439
DanielB: 2379
Kevin M.: 1969
cdennyb: 1813
TerryT: 1726
damfino: 1715
Member Stats:
Guest Posters: 2
Members: 11177
Moderators: 0
Admins: 3
Forum Stats:
Groups: 16
Forums: 57
Topics: 7197
Posts: 89484
Newest Members:
sarahqb69, STEWRals, Adrienayaspita, candacegz11, isaaciw4, Beazelunespita
Administrators: Fiddlerman: 13281, KindaScratchy: 1722, BillyG: 2411