A
A
A



Topic RSS

Practice Session Critique





(0

votes)

October 11, 2012 - 4:50 am
Member Since: September 5, 2012
Forum Posts: 19

Offline
Would like to hear opinions/critique from my fellow violinists about this beginner practice session and what to improve on/how to improve it.   This is my 4th day of practice.
Sorry about the camera perspective.  I thought it would auto-rotate the view like how it does with everything else I see when I turn my phone sideways, but apparently it didn't.
Also, the last 5 seconds of the 1st video has a very loud noise so either reduce your volume or just skip the ending as I'm not practicing at that point anyway.
https://www.youtube.com/watch?.....qJF1boGGrM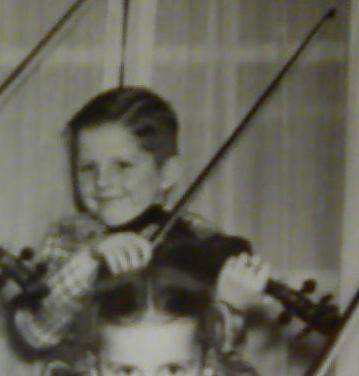 October 11, 2012 - 6:56 am
Member Since: January 21, 2012
Forum Posts: 2647
Ok, Gabe..... These are the same video's you posted the other day. Sideways. Now that you have posted here in Critique Corner, you are susceptible to critisism, good bad or indifferent. Whichever way it's given, it's designed to HELP improve your playing technique's, not to be taken as rude remark's.
Now you have them posted in the right place. To start with, your right shoulder is all over the place. It need's to stay down by your side, not moving laterally, side to side and foreward the way it does. The only movement there should be is up and down, even at that, minimal movement up and down, for string change's, very little movement forward. That's the reason your shoulder get's tired and it's the reason your bow is hard to control. Tilt your violin to the right so it's on a slight angle.
Some people stand with their back to the wall keeping their right arm tight against the wall , but if you attempt it that way, you don't have good control / movement of your forearm. Here's a tip to help control the shoulder problem. Back to the wall, turn your body to a 45 degree angle to the right, keeping your shoulder and upper arm against the wall. That put's your upper arm tight to the wall and far enough foreward and still allow's you to raise it for changing string's. Don't move your arm from the wall more than 3/4". You have been bowing using your whole shoulder, upper arm and forearm and not bending at the elbow. Your bowing should be done with forearm and wrist. For the most part.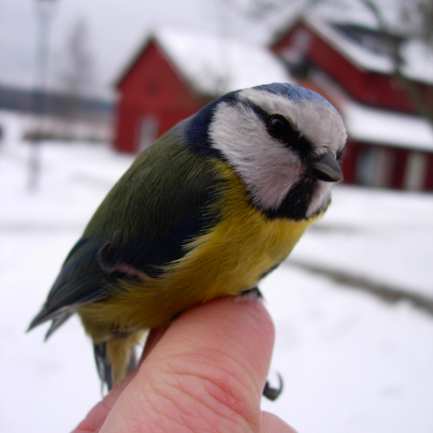 Almandin
Stockholm, Sweden
October 11, 2012 - 5:51 pm
Member Since: August 22, 2012
Forum Posts: 302
You're doing very well for you first week! It's obvious that you are very dedicated and motivated to learn this art form. I think it's great that you're already using the whole bow as much as you can – it's important to do that from the start (I didn't, so I know...

)
Fiddlestix said
One more thing, keeping a log of your practice session's is a good thing (for your own record's) and I understand that you would like to have other's see what you are practicing on, but you really don't need to post them.
Of course you should post them! People who aren't interested can just skip reading those posts, or skim over the details. As a fellow newbie, I for one enjoy reading your progress reports. Keep at it, mate!

~ Once you've ruled out the impossible, whatever remains, however improbable, must be true. ~

Forum Timezone:
America/New_York
Most Users Ever Online:
696
Currently Online:
Jim Dunleavy
Currently Browsing this Page:
1
Guest(s)
Members Birthdays

Upcoming
Kevin M., NewFiddlerGirl, Soldier, srogers, sampow, oldtimebanjo, bus4us5
Top Posters:
ELCBK: 5929
ABitRusty: 3001
Mad_Wed: 2849
Barry: 2687
Fiddlestix: 2647
Oliver: 2439
DanielB: 2379
Gordon Shumway: 2251
damfino: 2084
Kevin M.: 1973
Member Stats:
Guest Posters: 3
Members: 31214
Moderators: 0
Admins: 7
Forum Stats:
Groups: 16
Forums: 79
Topics: 10149
Posts: 128122
Administrators:
Fiddlerman: 16250, KindaScratchy: 1760, coolpinkone: 4180, BillyG: 3744, MrsFiddlerman: 2, Jimmie Bjorling: 0, Mouse: 4430
©
Simple:Press
—