Check out our Forum Rules. Lets keep this forum an enjoyable place to visit.
A
A
A



Topic RSS

How to choose a luthier?





(0

votes)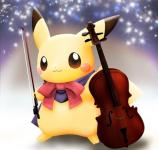 October 26, 2011 - 10:07 pm
Member Since: April 6, 2011
Forum Posts: 154

Offline
Here's my problem:
My acoustic violin has a warped bridge and hasn't been looked at since I got it earlier this year. (It's slightly curving in, like a 'C'). I'd take it to my local music shop for a new bridge, but the only person that does violin bridges does "lazy" work (as described by his co-work). While I was in the store, a customer was complaining about a violin he worked on. Apparently, he set and cut the bridge in such a way that made a violin that came in sound horrible and screechy and tried to pin it as "the way the violin was made." The customer was one of their instructors, so she knew something was wrong. I probably would have bought whatever he said at 20% mark up. I haven't had it fixed yet because it sounds really pretty, and I don't want that to change if someone out to cut corners rips me off.
That being said, how do you spot a bad luthier? There aren't any places that specialize in violins near me, so I'd probably be going to a general music shop or maybe a folk music shop.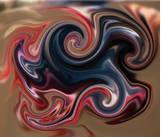 October 26, 2011 - 10:18 pm
Member Since: October 21, 2011
Forum Posts: 121

Offline
If you have a school by you that teaches violin, like high school orchestra or Jr. High you can call the teacher there and ask where they get their violins worked on locally.

On "Cheap eBay violins" … Just tell people they are like a Charlie Brown Christmas Tree.  With a little love, and some practice, they too can be made beautiful.

October 26, 2011 - 10:56 pm
Member Since: June 16, 2011
Forum Posts: 1094
Welcome back Picachu. Did you get a spare bridge that came with your e-violin that you won on the fiddlerman contest? Why don't you just try that? Otherwise there are bridges sold all over the place online that don't cost much at all. I have to admit though that I had a hard time finding a luthier where I live and I live in an area where musicians are everywhere.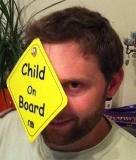 Samuel L Boogie
Oxford England
October 27, 2011 - 3:41 am
Member Since: September 27, 2011
Forum Posts: 195

Offline
You could do like me;
brake violin,
rush straight to nearest luthier,
Who turns out to be guy who works from his house,
Get really lucky,
find the chap to be reasonably priced very friendly, helpful and careful in his work.
He even took me into his workshop to show me his tools and blank bridges when I showed an interest. Then took the time to give me advice on whether to purchase the violin I had borrowed and showed me how to hold it, tuned it then played it as well as another Chinese new violin for me so I could not only hear how mine should sound but compare it to another.
Don't be like me though, be sensible, surely there must be some local source of opinion? Violin teachers, schools, local forums?
But if anyone lives near me I can certainly recommend someone.
The early bird catches the worm, but the second mouse gets the cheese!

October 27, 2011 - 8:52 am
Member Since: September 10, 2011
Forum Posts: 1969

Offline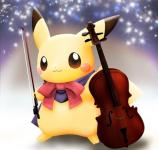 October 27, 2011 - 6:28 pm
Member Since: April 6, 2011
Forum Posts: 154

Offline
Aha hahahaha I lurked much that I didn't notice the autologin stopped.
Thanks for the feedback guys! I have a bridge already, and attempted the bridge fitting tutorials...not so hot. I'll give it another go with one that has adjustable feet. There is also supposedly one with ebony embedded that tells you when you've sanded the sides down too far, so I'll try and look more into that too! Also, any tips on making notches without jacking up the edges?
I'll check out some of the local schools to see where they get their violins done. I think they mail them out though, since that's what some of the local music shops do.

October 27, 2011 - 7:27 pm
Member Since: February 28, 2011
Forum Posts: 2439

Offline
Not sure what "jacking up the edges" means but I believe this file is used for smooth bridge notches.  We may not be talking about the same thing.
When you come to a fork in the road, take it.

October 28, 2011 - 9:35 am
Member Since: September 10, 2011
Forum Posts: 1969

Offline



http://www.violins.ca/tools/to.....files.html
These are the files used.  Each file has a size that corresponds to the string size.  They are a bit of money for someone to buy who is only going to use them a few times.  The best thing is to cut a V shaped notch into the bridge.  This will keep the string from vibrating sideways in the slot and causing a buzz.  This is done using a razor knife.
As for the ebony inlaid into the bridge, the ebony is there for the E string to pass over.  The E string being so thin can cut it.s way into the maple but the ebony being so dense, the string will not cut through.

Forum Timezone:
America/New_York
Most Users Ever Online: 231
Currently Online:
59 Guest(s)
Currently Browsing this Page:
1 Guest(s)
Members Birthdays

Upcoming
blueviolin, Abby
Top Posters:
coolpinkone: 4107
Mad_Wed: 2849
.: 2671
Fiddlestix: 2647
Oliver: 2439
DanielB: 2379
Kevin M.: 1969
cdennyb: 1813
TerryT: 1726
damfino: 1715
Member Stats:
Guest Posters: 2
Members: 11177
Moderators: 0
Admins: 3
Forum Stats:
Groups: 16
Forums: 57
Topics: 7197
Posts: 89484
Newest Members:
sarahqb69, STEWRals, Adrienayaspita, candacegz11, isaaciw4, Beazelunespita
Administrators: Fiddlerman: 13281, KindaScratchy: 1722, BillyG: 2411