Check out our Forum Rules. Lets keep this forum an enjoyable place to visit.
A
A
A



Topic RSS

A Life Changing Experience





(0

votes)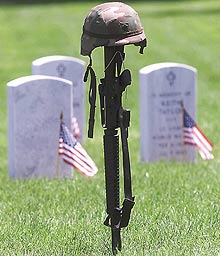 September 11, 2012 - 2:07 pm
Member Since: August 22, 2012
Forum Posts: 100
After chatting on this website for the last week or so and soaking in much of the advice that you all have provided me, I figured I should probably drop by this section and introduce myself.   Before I do that though, I would like to again, thank everyone for the vast information you have provided me and especially Pierre for creating this community.
To start, I'm 36, a career Soldier, husband and father to three of the best kids on the planet (yeah… I'm bias).  I have always had a love for classical music and the power that it clearly has in both inspiring others and touching people in ways that little else can.  After two combat tours during the war, I found that I had become a much harder individual and to be honest, I was no longer at peace with how I changed.  For the last couple of years I have struggled with some of the negative effects of PTSD though I refused to admit there was a problem.  For much of the time, it seemed I had lost all of my motivation a struggled each day to press forward.  During this difficult time, I prayed many times for some sort of help or guidance on what I should do but as is often the case, the answer was not what I had expected.
About a month ago I stumbled across a video clip of a violinist named Lindsey Sterling.  Her music was so powerful that it affected me in ways I cannot readily express in words.  I went home that night and spoke to my wife about the experience and that for some reason; I knew I needed to learn to play the violin.  After only a few days, pieces started to fall into place and for the first time in years, I could no longer feel the pain of the past.  As someone who bases my choices on logic and research, I found that I had no scientific rationale as to explain the change but at the end of the day, I knew I had received an answer and I could not deny it.  Three weeks later, even my fellow Soldiers have commented that something is different about me.
I have been playing the violin now for a very short time and other than the love I have for my family; I have never felt so driven before in my life.  Somehow, playing this instrument feels as familiar to me as does putting on my uniform.  I am now working with an instructor at a local university that truly loves to play and constantly pushes me to excel.  Combined with the story I mentioned in the other forum about my new violin, this has been an experience that I will forever be grateful for.
Again, I appreciate all the encouragement and patience as I flood this community with my questions.  It has been a great surprise to find so much information available and so many people willing to help.
-Mark
"I know a girl who cries when she practices violin because each note sounds so pure it just cuts into her, and then the melody comes pouring out her eyes. Now, to me, everything else just sounds like a lie."
Conor Oberst

September 11, 2012 - 2:23 pm
Member Since: August 26, 2012
Forum Posts: 46

Offline
Hi there! Thank you for your service. This is a wonderful site to learn from.  Lindsey Stirling's Music is what got me interested in playing the violin again

"Each player must accept the cards life deals him or her: but once they are in hand, he or she alone must decide how to play the cards in order to win the game." - Voltaire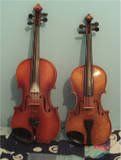 fishnrodds
northwest minnesota
September 11, 2012 - 7:50 pm
Member Since: August 3, 2012
Forum Posts: 117

Offline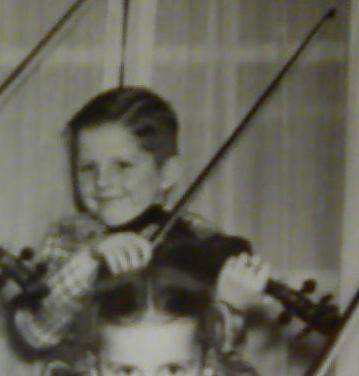 September 11, 2012 - 9:17 pm
Member Since: January 21, 2012
Forum Posts: 2647

coolpinkone
California, the place of my heart
September 12, 2012 - 12:11 am
Member Since: January 11, 2012
Forum Posts: 4107






How truly moving.  I believe that love for music and the   power of music can be very healing.  I believed this so very deeply in me.    To learn the violin at first was this experience....and I knew it was awful and I kept wanting more...the more I wanted the more that occasional vibrating sound came and resounded in my heart and soul.  And it bring forth such a yearning and craving for more.
 I am glad  you posted your experience.  Music can save a person in almost everyway there is to be save.  It is a gift.
I have always felt the power and motivation of music.   Sometimes when one is hurt,  it is so easy to lay there and listen and feel it and sometimes that is almost crippling...to learn to make the music is a healing process and I have found I have met many a solider of life on this journey and for that I feel blessed and healed a little more every day.
Toni
Vibrato Desperato.... Desperately seeking vibrato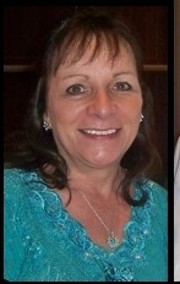 September 14, 2012 - 8:31 am
Member Since: September 10, 2012
Forum Posts: 16

Offline
Hey, Mark, welcome to the group. 
First off, I want to thank you for your service. You ARE truly appreciated. And I can understand what you're going through with the PTSD. My husband is a Vietnam Vet; although he was never deployed to Nam, we have friends who were and we've seen what they went through when they came back.
Second of all, it's so good to hear that the violin has helped you find peace. I believe God gave us music to soothe our souls, and that's exactly what has happened to you.
See ya around here on this forum!
Susan
"Be still, and know that I am God." Psalm 46:10

Picklefish
Merritt Island, Fla
September 14, 2012 - 10:47 am
Member Since: June 25, 2012
Forum Posts: 1281
The gateways to the soul are eyes. stomach. and art (music for us). It allows you to connect in ways never before imagined. This is why the classics are classics and they stand the test of time. When you play music you connect internally and any junk gets pushed to the side. Great for you. fiddle on.

"Please play some wrong notes, so that we know that you are human" - said to Jascha Heifetz.

TerryT
Coleshill, Warwickshire
September 14, 2012 - 4:19 pm
Member Since: December 15, 2011
Forum Posts: 1726


Welcome Mark, many of us are on the lifelong struggle to find inner peace.
I try by doing martial arts, and after 35 years I'm still trying.
Sometimes, it is the journey that, without realising it, brings peace. Knowing you are still looking for the answers.
In a way, I think the journey's end will be sad because then I'll think "what's next".
So I gues I'm trying to say " enjoy the journey as much as reaching the destination." and this is a great site with great people to have walking with you on your journey.
I am amazed at how old people of my age are.....

Forum Timezone:
America/New_York
Most Users Ever Online: 231
Currently Online:
55 Guest(s)
Currently Browsing this Page:
1 Guest(s)
Members Birthdays

Top Posters:
coolpinkone: 4107
Mad_Wed: 2849
.: 2671
Fiddlestix: 2647
Oliver: 2439
DanielB: 2379
Kevin M.: 1969
cdennyb: 1813
TerryT: 1726
damfino: 1715
Member Stats:
Guest Posters: 2
Members: 11268
Moderators: 0
Admins: 3
Forum Stats:
Groups: 16
Forums: 57
Topics: 7197
Posts: 89500
Newest Members:
Fordrelladorspita, amaliavc2, Mavanazspita, eugeniayg3, WilliamNen, EdwardAbrak
Administrators: Fiddlerman: 13281, KindaScratchy: 1722, BillyG: 2411