A
A
A



Topic RSS

First Timer from WV
Just a little about me





(0

votes)

April 20, 2014 - 9:52 pm
Member Since: April 19, 2014
Forum Posts: 79

Offline
After almost 10 years of starting a career, endless licensing exams, and grad school, I'm finally going to start putting my "free time" towards something I want to do for myself - learning the fiddle. This is my first step on the new journey...my violin arrives tomorrow via UPS!
Just a little about me...I'm 30 and currently live in Morgantown WV. I grew up near Pittsburgh, PA but my job as a structural engineer has taken me to Washington DC and Richmond, VA since. I have a 3 year old and another on the way so the "free time" I spoke of earlier is fleeting at best. Nevertheless, you only live once and I finally want to be able to put the little time that I have towards something I have always wanted to do...which brings me here!
I have some musical background as I played alto sax growing up but it's been many years since I have done anything musical. And I'm well aware how difficult the violin is to learn...but that's what makes it worth it, right?!
I'm a big Civil War nut and I have always loved the song "Ashokan Farewell" that Ken Burns used in his documentary. I've probably listened to it 100 times. That's my first goal and it might take 5 years to get to that level...but I want to be able to play that song with as much passion as I have when I listen to it.
Anyway...I'm very grateful for this site and plan on becoming a frequent visitor as I begin this journey!

April 20, 2014 - 11:41 pm
Member Since: January 19, 2014
Forum Posts: 973

Offline
Welcome @kylesito
The fiddle is far from the easiest instrument to play, but assuming that you practice every day, I would imagine that you can measure the time between your start and playing Ashokan Farewell, well enough that people will enjoy hearing it, in months rather than years. It is, at its most basic form a slow waltz in D, covering no more than two octaves. That means that it "could" be played only in first position (the "home position). Many people play it in first and third positions I think, but it isn't required. Just stick with it, and you'll be playing it before you know it.
A positive attitude may not solve all your problems, but it will annoy enough people to make it worth the effort. ~Herm Albright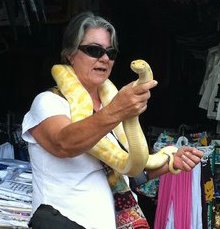 Robyn.fnq
Queensland, Australia
April 21, 2014 - 1:11 am
Member Since: July 8, 2011
Forum Posts: 587

April 21, 2014 - 1:36 am
Member Since: September 21, 2013
Forum Posts: 492

Offline



April 21, 2014 - 7:20 am
Member Since: January 14, 2013
Forum Posts: 888

Offline


Mad_Wed
Russia, Tatarstan rep. Kazan city
April 21, 2014 - 5:37 pm
Member Since: October 7, 2011
Forum Posts: 2849

Offline





April 21, 2014 - 8:49 pm
Member Since: April 19, 2014
Forum Posts: 79

Offline

Forum Timezone:
America/New_York
Most Users Ever Online:
696
Currently Browsing this Page:
1
Guest(s)
Members Birthdays

Today
JPferrman, Designer 88
Upcoming
Squiryl, LyleA, BaldBeardedViolinist, mcassidy2004, AnnyJ, Reptile Smile, Trisha, MyMing, wonderputz
Top Posters:
Mad_Wed: 2849
Barry: 2680
Fiddlestix: 2647
Oliver: 2439
DanielB: 2379
damfino: 1992
Kevin M.: 1971
cdennyb: 1815
TerryT: 1728
ELCBK: 1616
Member Stats:
Guest Posters: 3
Members: 27442
Moderators: 0
Admins: 7
Forum Stats:
Groups: 16
Forums: 75
Topics: 8976
Posts: 111319
steveripper, politicallyincorrectpuppy, kosmic1, AlieB, jdhooghe, violin_again
Administrators:
Fiddlerman: 15393, KindaScratchy: 1756, coolpinkone: 4180, BillyG: 3569, MrsFiddlerman: 2, Jimmie Bjorling: 0, Mouse: 2795
©
Simple:Press
—