A
A
A



Topic RSS

Hi, I'm Stephen
introduction





(0

votes)

March 13, 2015 - 11:29 pm
Member Since: March 13, 2015
Forum Posts: 3

Offline
Hi all, I'm 56 and thinking of taking up a bowed instrument: Violin, Viola, or Cello.
I'm looking for a stringed instrument to play popular tunes I hear on the radio: rock, pop, jazz or blues. Fun stuff. I'll learn by ear and play for my wife and two annoyed dogs.
I've watched several beginner videos on Youtube. Every one of the introductions demonstrate the Violin, Viola, or Cello with orchestral music. Doesn't anyone try to show off their bowed instrument with popular tunes?

rottrunner
Chicago, IL, USA
March 14, 2015 - 12:02 am
Member Since: February 10, 2014
Forum Posts: 23

Offline
Hi Stephen,
An up-and-coming young musician by the name of Kevin Olusola does some great covers on cello.  He plays with the acapella group Pentatonix as well, and does what he calls "cello-boxing," where he beat-boxes and plays the cello simultaneously.  He's pretty fun to listen to/watch.
There's also the Dueling Fiddlers:
The Piano Guys have one cellist who does some fun stuff:
Lindsey Stirling writes original violin/dubstep/electronic music which is surprisingly good:
There are lots out there, but I agree, they're hard to find. =)

coolpinkone
California, the place of my heart
March 14, 2015 - 1:05 pm
Member Since: January 11, 2012
Forum Posts: 4180







March 14, 2015 - 4:36 pm
Member Since: January 23, 2012
Forum Posts: 73

Offline

March 14, 2015 - 7:38 pm
Member Since: March 13, 2015
Forum Posts: 3

Offline
fiddlrgrrl said
...

Can you give some examples of pop songs you'd like to learn?
Nothing specific. All of them, really.
I was too vague. I meant to say that the instructors could attract more people to the orch strings if they promoted them as instruments to play modern music, stuff we hear on the radio every day and buy on iTunes.
Say the words: violin, viola, and cello, and people think of: guys in formal attire playing stuff written 200 years ago, or child geniuses.
I have this idea that orchestral string teachers take an oath to start everybody with "Mary Had A Little Lamb" and "Amazing Grace" right before they introduce you to their regimented, classical cult.  If I tell a teacher, "I don't want to hear a single note of classical, or I'll find someone else," I think they'll be stumped. There must be other music for instruction somewhere.
I like all kinds of music. Have you ever heard of teachers who get their students started with contemporary music (top 40). If I get a violin I know I'll have to suss this music out for myself and transcribe it.  (I use MuseScore to transcribe pieces for my trumpet and ukulele.)
Despite this, I'm considering a violin, viola, or cello. They all have a wonderful sound.
A couple days ago I found 2CELLOS on Youtube, a great duo. They have imagination and also play beautifully. The only 'con' for the cello is its size. I don't know whether I could get it into my small pickup truck.

March 14, 2015 - 8:46 pm
Member Since: January 2, 2015
Forum Posts: 38

Offline
Hi Stephen. I'm not sure how to do links but there is a youtube channel called the string club that breaks popular songs down for you and shows how they are played. 2cellos is awsome as are many others like Talor Davis, Lindsay Sterling, Josh Knowles and Rhett Price, David Garrett, Simply Three among a few. They are all pros and have been playing for a long time. You'll be proud of yourself when you can play mary had a little lamb confortably lol.
Whichever you decide, enjoy.

March 17, 2015 - 11:52 am
Member Since: March 13, 2015
Forum Posts: 3

Offline
I've decided on the violin.
Now ... which one? I want a quality instrument which will satisfy the ear of an experienced player, and won't hinder me as I progress.
What I have to learn now is what makes a good violin. I want to know the difference between a $300 violin and a $1,500 violin (made in the same shop) so I can make an informed decision about the compromises I'm making.
Which parts will need regular replacement? Where will I get them?
After I get one, what customizations can I do at home?
Accessories?
And, what should be avoided?
Is there a "Buying a Violin for Dummies"?
Stephen
"It's not the critic who counts ..."

March 29, 2015 - 4:19 am
Member Since: January 15, 2015
Forum Posts: 154

Offline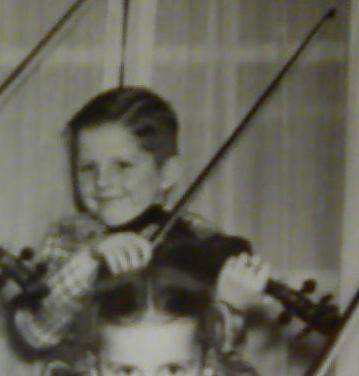 March 29, 2015 - 8:14 am
Member Since: January 21, 2012
Forum Posts: 2647

Forum Timezone:
America/New_York
Most Users Ever Online:
696
Currently Browsing this Page:
1
Guest(s)
Members Birthdays

Upcoming
Killerkhezu, Ferret, visionsalchemy, Preanix, EJ-Kisz, laserbrainz, Writer, chendricks, BillyG, rsmith6322, DeeLight41, EricBluegrassFiddle, ACDSherlockian, Dan
Top Posters:
ELCBK: 4982
Mad_Wed: 2849
Barry: 2680
ABitRusty: 2650
Fiddlestix: 2647
Oliver: 2439
DanielB: 2379
Gordon Shumway: 2096
damfino: 2038
Kevin M.: 1973
Member Stats:
Guest Posters: 3
Members: 31101
Moderators: 0
Admins: 7
Forum Stats:
Groups: 16
Forums: 79
Topics: 9890
Posts: 124517
Administrators:
Fiddlerman: 16058, KindaScratchy: 1760, coolpinkone: 4180, BillyG: 3741, MrsFiddlerman: 2, Jimmie Bjorling: 0, Mouse: 4151
©
Simple:Press
—