Check out our Forum Rules. Lets keep this forum an enjoyable place to visit.
A
A
A



Topic RSS

Rosin Question
Just asking some questions about Rosin and the Bow.





(14

votes)

October 9, 2014 - 4:33 pm
Member Since: September 17, 2014
Forum Posts: 36

Offline
Since I'm new at this, and can't seem to find a local teacher for love nor money, I'm going to ask a few questions here.
My first question, I see a lot of bluegrass fiddlers with a huge amount of rosin on the bridge of their instruments. I also see that to a somewhat lesser degree on other violin players, does that mean I should be laying the rosin down on the bow until it starts dusting up around the bridge?
Second question, sometimes it seems like that 'sweet spot' of a good bowing tone moves from one string to the next. You know what I mean, that nice spot a little over halfway between bridge and fretboard (more towards fretboard). Is it normal for this spot to be different on different strings? Is it possible I'm just doing something wrong like not enough rosin?
Third question, is there anything more effective of a pointer than a violin bow? I just love pointing at stuff with this thing if I get the chance, it makes me feel like I'm hosting a board meeting at the top of trump tower in a leisure suit! (powder blue leisure suit, even!)
Fourth question, should I rough up the cake of rosin before using it? It seems that it gets some of that stuff on the bow, because it does make a sound, just sometimes there's a strange overtone that's very dissonant.
Anyways, if I can think of anything else I'll ask here. Also, I did use the search function prior to posting this, so my apologies if I missed a very pertinent thread that would have explained this to me before posting.

October 9, 2014 - 6:18 pm
Member Since: February 11, 2014
Forum Posts: 574

Offline

first: it is never necessary to apologize here for asking a question,,,even if it has been asked before,,it has never been asked by you!  And we like talking about violin stuff.
Rosin can be way too much and will make terrible sounds on really good strings.  Always wipe off your violin and strings after a good workout.  Rosin can cake on your strings.  Just wipe off with a cloth or if really bad add a little water(spit).  I have used alcohol but was very careful.
You don't HAVE to rough up the top of rosin, it just makes it faster in the beginning.
Someone else will answer about the sweet spot, I ain't found one yet, but that's because there's a troll livin under my bridge.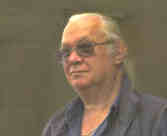 Ferret
Byron Bay Australia
October 9, 2014 - 7:51 pm
Member Since: April 22, 2012
Forum Posts: 1575




October 9, 2014 - 9:06 pm
Member Since: September 17, 2014
Forum Posts: 36

Offline

October 9, 2014 - 9:56 pm
Member Since: September 17, 2014
Forum Posts: 47

Offline
Hi Joe,
Now this sweet spot you are talking about is I guess more or less exactly half way between the bridge and fingerboard ( we don't call it a fretboard because there are no frets on a fiddle).
Well this is where you will (certainly as a beginner) make the best sound, the sweetest sound.
However as you progress you will learn to play nearer the bridge and sometimes even over the end of the fingerboard for a different sound or maybe I should say dynamic.
Now to rosin!
Never over apply rosin to your bow, use it sparingly.
There is no need to apply so much that you have  a snow drift under your bridge and of course rosin is very damaging to the varnish.
Always clean your strings by wiping after practice or playing, and if it is caked on use a small amount of spirit, but cover the bellow of your fiddle to avoid any drips that may fall.
Then examine your fiddle for specks of rosin paying particular attention to under the bridge where it tends to build up. Use some thin paper tissue to remove this.
Also check under the chin rest.
Yes bows do make great pointers, but they function better with the violin, a bit like a horse and carriage!
All rosin blocks are smooth and shiny when you first buy them, but you do not need to rough them up, just pass the bow across the block and slowly but surely it will look less smooth.
Think I should mention at this point that you should never, ever touch the horse hair with your fingers or palm of the hand. Any sweat will immediately be absorbed and then the hair will not be able to hold rosin so easily.
You probably know this, but I just thought I should mention it anyway.
Hope this has answered your question, but if not just ask again.
Regards

coolpinkone
California, the place of my heart
October 10, 2014 - 1:21 pm
Member Since: January 11, 2012
Forum Posts: 4168






@cdennyb nice reply.
Nice replies from all actually.
I just wanted to comment on your question Joe.  I love the way you asked the questions.  Nice sense of humor and fun writing. 

So I try to wipe strings before every practice.  I don't get a lot of rosin build up on the strings or violin. I use Baker's rosin, although my cake has been through a lot and I am worried about the future   of it.

I have sweet spots but unfortunately sometimes I hear them and cant find them again. ;(
As far as the bow.... my grand daughter and I went about the house casting spells with our bows/wands last week.  Best pointers ever.
Vibrato Desperato.... Desperately seeking vibrato

October 10, 2014 - 2:06 pm
Member Since: March 15, 2014
Forum Posts: 244

Offline



October 10, 2014 - 6:34 pm
Member Since: September 17, 2014
Forum Posts: 36

Offline
I just noticed Chinafiddlers reply about me calling it a fretboard

LOL! So Right sir!
However, if I worry excessively over it could it then 'become' a fretboard?
Seriously though, thank you so much guys, I've cleaned off the built up rosin on my strings and re-examined where I bow at (Thanks Chinafiddler) and I'm able to make it sound a little less like a screechy bagpipe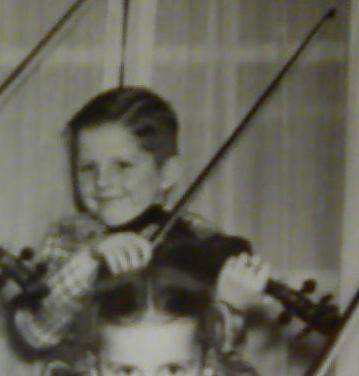 October 10, 2014 - 8:36 pm
Member Since: January 21, 2012
Forum Posts: 2647

October 11, 2014 - 1:38 am
Member Since: September 21, 2013
Forum Posts: 489

Offline


hey joe!!!
Just wanted to pop in and add my 2 cents

I currently use Hill rosin. Its pretty cheap but not the cheapo rosin, but not like the bakers rosin (though i am on their wait list, i doubt i'll be seeing any anytime soon)  Any who, I fall into the category of those who, once there is plenty of rosin on the strings i just do a few swipes every now and then when i'm not getting as good a grip on the strings as i'm used to. I don't seem to have crazy clouds of dust flying around and everything seems to sound pretty good.
To clean my strings i actually use a wine cork. It seems to scrape a vast majority off the strings without having to worry about getting alcohol on the violin. then its back to playing on "like new strings"  I just wipe down the violin and call it a day! 
Lead me, Follow me, or get out of my way!
             ~General George S. Patton

October 11, 2014 - 10:02 am
Member Since: February 11, 2014
Forum Posts: 574

Offline


Forum Timezone:
America/New_York
Most Users Ever Online: 231
Currently Online: Bob
50 Guest(s)
Currently Browsing this Page:
1 Guest(s)
Members Birthdays

Upcoming
Shell, Squiryl, Schaick, GlassTownCur, mcassidy2004, MyMing, CarolineNH, JamesRSmithJr, SethroTull86
Top Posters:
Mad_Wed: 2849
Barry: 2673
Fiddlestix: 2647
Oliver: 2439
DanielB: 2379
Kevin M.: 1969
damfino: 1907
cdennyb: 1814
TerryT: 1726
Ferret: 1575
Member Stats:
Guest Posters: 2
Members: 20571
Moderators: 0
Admins: 8
Forum Stats:
Groups: 16
Forums: 58
Topics: 7729
Posts: 96614
Newest Members:
EdwardER, hopechuryic, bhfblfchuryic, tylernw3, migueltk18, CarlosBof
Administrators: Fiddlerman: 14222, KindaScratchy: 1732, coolpinkone: 4168, BillyG: 2829, MrsFiddlerman: 1, Jimmie Bjorling: 0, SimplePressHelp: 0, peopleshost: 0