A
A
A



Topic RSS

Where do I even start? (New to the Violin)





(0

votes)

September 16, 2014 - 7:33 pm
Member Since: September 16, 2014
Forum Posts: 1

Offline
I think I fell in love with the violin when I was 6. My sister was in a production of Fiddler on the Roof, and that fiddler- I wanted to be the fiddler. I thought it was so hard core. And the sound, haunting. The car rides to the rehearsals we would listen to the music and I would pretend to play the whole way. But I grew up and became a gymnast instead. We could hardly afford gymnastics, putting the violin on top of that wasn't even an option.
I used to pray that for Christmas one year I'd wake up to a violin.
But now I'm an adult. My body gave out and I can't do gymnastics anymore (although, I still coach). I rented a violin on a whim last month, I played open strings, I mess with my fingers a little bit, but I have no idea what I'm doing. It doesn't really sound "awful," I can make clean (or what I think is clean) sounds. But what it does sound like is someone who doesn't know how to play.
What is the best way to go about learning how to read music?
I'm looking into purchasing one (acoustic) but I'm not sure what quality to get.
Those are my two big concerns. It's taken me nearly 20 years to actually hold a violin, and now I never want to put it down. Once I learn to read the music I'm going to buy all the sheet music to Fiddler on the Roof.  

September 16, 2014 - 8:50 pm
Member Since: September 19, 2013
Forum Posts: 234

Offline

September 16, 2014 - 11:05 pm
Member Since: January 19, 2014
Forum Posts: 973

Offline
 If you want to learn how to read music there are books available on amazon or you can look at this which will show you the basic notes that you'll need to get started.
Violin fingering chart.  and Note locations on the violin neck.
You might want to get either the Essentials book one or the Suzuki book one to get you started playing. 
Don't forget to check out FM's videos on this site too, starting at the Beginners Tutorials over there =>  
Have fun and don't hesitate to ask questions. 
A positive attitude may not solve all your problems, but it will annoy enough people to make it worth the effort. ~Herm Albright

September 17, 2014 - 4:27 am
Member Since: May 4, 2012
Forum Posts: 2379

Offline




Congratulations, LyssaBugg35!  Excellent that you have finally gotten your hands on a violin!  I think it's great.
Where to start?  Well, this place actually has a section titled "Where do I start?"
https://fiddlerman.com/fiddle-.....o-i-start/
Lots of good tutorials, and forum and chat to go to with questions or for moral support and finding a bit of a peer group.
So far as purchasing a violin and not being sure what to get.. Well, this is a really good place to ask around and find out what other people use and why.  Consider putting up details about what you're currently renting or pics so folks can get an idea what you're using right now and it might help a bit. 
I wouldn't be in *too* much of a hurry on that.  You have a rental at the moment, so you can take a little time to ask questions and listen to other people's instruments, watch reviews of ones the site owner here sells in fiddlershop.com and etc.  You are going to want to get something that *you* like. 
But congrats again, because you have already taken the biggest step, I think.  Welcome aboard!
"This young wine may have a lot of tannins now, but in 5 or 10 years it is going to be spectacular, despite the fact that right now it tastes like crude oil. You know this is how it is supposed to taste at this stage of development." ~ Itzhak Perlman

September 17, 2014 - 4:50 am
Member Since: September 7, 2012
Forum Posts: 985

Offline
Tucson1 said
 ...don't forget that there is tablature as well to get you on a fast track to learning sheet
I think tablature is a side track more often than it's a fast track.
All you have to do is learn that the lines on the staff are EGBDF and the spaces are FACE.  Then you consider any sharps or flats, which raise or lower the note.
I'll repeat the link that Uzi posted and add another.
http://www.violinonline.com/fi....._chart.htm
You don't have to be thinking of the note names when you read music.  You see the location of the dot, and your finger goes to the right place by habit.
That flashcard game will help you train your fingers in no time.
In addition to reading music, you might keep in mind the possibility of playing by ear and experiment with that sometimes.  In that case you listen to a note and then match it by finding it on the fingerboard.

BillyG
Brora, North-east Scotland
September 17, 2014 - 5:22 am
Member Since: March 22, 2014
Forum Posts: 3741








@RosinedUp - hadn't been aware of the "flashcards" site - useful link - thank you !
EDIT: Oh, where are my manners?  And of course, WELCOME @LyssaBugg35 - enjoy the journey !
Bill
I seriously recommend not copying my mistakes. D'oh - 
Please make your own, different mistakes, and help us all learn :-)

September 17, 2014 - 6:45 am
Member Since: September 7, 2012
Forum Posts: 985

Offline

coolpinkone
California, the place of my heart
September 17, 2014 - 1:29 pm
Member Since: January 11, 2012
Forum Posts: 4180






Hello Hello Welcome.

The fact that you finally got your hands on a violin has me utterly thrilled.

I am Toni, and please to meet you.
You can get most of what you need to start here.  FREE.  Scales, and simple songs, free music with the excellent videos. And a lot of answers to questions.  You can do a find in the forum to find the answers.  Or just make a new topic.  There are a lot of people that learn from any questions you might have. 
I use the Essentials books. That is how I learned to read music. The beginning songs have the note with the letter name on it.  I think it is a very good book for learning the notes on the strings and on the sheet.   The lessons are as such.  "D -String, lets learn the notes on the D string" I have the suzuki book but as a stark beginner without the CD, I didn't get far in that book.  But I know a lot here use that method as well. 
Then there are practice songs that use these notes, and pizz (Plucking) also. If you are interested I can PM you a sample page from the book to see if you have use for the book.  And as most books, it has the bow hold, propert posture, etc, and a glossary at the end. 

I also used to play a game on my phone. It is called Treble Game.  I got it on the Iphone app store.  I believe it was $4.99.  I guess it is kind of like flash cards. It will flash a note on a sheet and you have 12 choices. (that is the easy level) and there are Easy, Medium, and expert levels.  There is also a place  on the game where it has the staff and sheet and you press the note and it places the note and name on the sheet.  I used to play this game on my breaks at work and when I was away from my violin.
There are songs that you can play on one string, or two strings. You can learn those notes, sounds and fingers and place on the sheet music.  Such as Ode to Joy. 
There is the Tab/Tablature that some use.  I know many that use and love it to play. I am unfamiliar with it though.

F A C E (these are the notes inside the lines bottom to top) and E G B D F (these are the notes on the lines bottom to top). Some people remember it as Every Good Boy Does Fine, Or Every Good Boy Deserves Fudge.  
If you need any help,feel free to start topic and ask. Fiddlerman has a feature. If you have a question, you can submit a video question and he will give you a free lesson reply.  It is Awesome.
Happy Playing.  Enjoy the lovely community here.  

Vibrato Desperato.... Desperately seeking vibrato

September 17, 2014 - 8:04 pm
Member Since: September 19, 2013
Forum Posts: 234

Offline
Howdy Lyssa ,
The good folks here at FM are giving you lots of good advice ...way cool...
Here's the sheet music fer Au Clair De la Lune ...the first tune i learned when i started playing ...the sheet is from Fretless Finger Guides . com from before i found Pierre's Fiddler Man site ...FM is way better but this got me playing a tune right away ..in minutes ....there are tiny numbers under the sheet...this is their tab ..hard to read ...so i took a minute to write an easy to read while playing tab that is roughly spaced like sheet and meant to help you learn to read sheet ...
If you use the tab with sheet you will be reading sheet quickly ...don't let the nay sayers turn you away from tools that help you play and read sheet ...
All you need to go with this is a recording of this tune which you can get online and listen to fer rythm , duration of notes , etc .The spacing of the notes in the tab also indicate duration as does the sheet to be used with the tab ,,by the way , the lyrics are in French if ya want to look them up as well ...very pretty tune ...

September 19, 2014 - 1:25 pm
Member Since: September 21, 2013
Forum Posts: 492

Offline


Welcome to the forum! 
I had very little background in reading music when i started. I bought the Essential Elements books for violin (well the first 2) and i know that they have helped me a lot in reading. I don't know if they will help you or not but they might! There's tons of books and references out there. The fiddler man games really help as well!!! 
since you have a rental, i agree with the above guys/gals, that don't rush into any purchases. Find one you really like before you buy. Fiddlershop.com has some amazing priced and great quality violins from beginner to advanced and all price ranges. but don't be afraid to just go play around in a violin store and see if any just jump out at you as far as sound. 
Welcome to the exciting world of violin!!! 
Lead me, Follow me, or get out of my way!
             ~General George S. Patton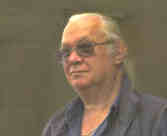 Ferret
Byron Bay Australia
September 26, 2014 - 5:47 am
Member Since: April 22, 2012
Forum Posts: 1575



Hi Lyssa
Welcome to the forum. You are in for a great time learning the fiddle.
Where do you start?
Well, Carol once wrote, "Begin at the beginning,' the King said gravely, 'and go on till you come to the end: then stop."
The beginning 'is' a good place to start. And you will find that in the Fiddlerman tutorials and videos. The trouble is that there is 'no' end. It's a life long thing if you stick to it.

There will be good days and there will be really bad days. But if you hang in there, it will all be worth it.
Seen it all. Done it all. Can't remember most of

..... What was I saying????


Forum Timezone:
America/New_York
Most Users Ever Online:
696
Currently Browsing this Page:
1
Guest(s)
Members Birthdays

Upcoming
MikeV, Kevin M., Mikey, Alfi, srogers, muck, sampow, oldtimebanjo, bus4us5
Top Posters:
ELCBK: 3508
Mad_Wed: 2849
Barry: 2680
Fiddlestix: 2647
Oliver: 2439
DanielB: 2379
ABitRusty: 2046
damfino: 1992
Kevin M.: 1972
cdennyb: 1815
Member Stats:
Guest Posters: 3
Members: 30125
Moderators: 0
Admins: 7
Forum Stats:
Groups: 16
Forums: 79
Topics: 9458
Posts: 118467
Administrators:
Fiddlerman: 15826, KindaScratchy: 1757, coolpinkone: 4180, BillyG: 3741, MrsFiddlerman: 2, Jimmie Bjorling: 0, Mouse: 3625
©
Simple:Press
—