A
A
A



Topic RSS

Violin bruise/rash





(0

votes)

February 25, 2013 - 12:00 am
Member Since: September 25, 2012
Forum Posts: 55
So.... This might be an interesting/awkward topic to bring up... But I'm interested to see if anyone has any insight into this. Over the years that I've played violin, my lovely violin bruise or rash under my chin has come and gone many times. The more I play, the worse it gets. I've seen it under the chins of many many violinists and fiddle players over the years, so obviously it's a pretty universal thing for players who really practice/perform a lot. I know that some people don't get it because they hold the instrument differently or not as tight, but I'm just wondering.... Is there any kind of like... Medicine or anything that makes this better? I've tried putting a pad on my chin rest to make it softer before, but that doesn't really seem to work.
Anyway.... Thoughts? Ideas?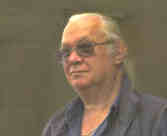 Ferret
Byron Bay Australia
February 25, 2013 - 4:52 am
Member Since: April 22, 2012
Forum Posts: 1575



I have the same problem from time to time.
I've done some research and some people suggest that it could be a reaction to the ebony. It must be a common problem because I've seen '' Hypoallergenic " chin rests on the market
Seen it all. Done it all. Can't remember most of

..... What was I saying????


Mad_Wed
Russia, Tatarstan rep. Kazan city
February 25, 2013 - 4:42 pm
Member Since: October 7, 2011
Forum Posts: 2849

Offline





February 25, 2013 - 8:53 pm
Member Since: November 8, 2012
Forum Posts: 555

Offline

Hmmm, i have no idea what you are speaking about. I'll have to now look it up now. I do however, have a beard. That may actually pad from the effect. I can tell you, it does itch like no poison ivy I ever had, periodically. The solution I have is keep it a certain length trimmed (usually)
"I find your lack of Fiddle, disturbing" - Darth Vader

Picklefish
Merritt Island, Fla
February 25, 2013 - 9:31 pm
Member Since: June 25, 2012
Forum Posts: 1281
Some people have sensitive skin. Not me, I'm a tough old rooster in that department. When I play and I am sweaty, like after riding my bike to someones house, I have a microfiber cloth that I put over the chinrest, end pin Hillary Hahn style. If I dont have it with me, Ive used my shirt collar before. Then again, maybe its cause Im not jammin it firmly into my neck like I see some doing. I have a wide jaw. (child bearin hips) lol.
"Please play some wrong notes, so that we know that you are human" - said to Jascha Heifetz.

February 26, 2013 - 9:37 am
Member Since: September 10, 2011
Forum Posts: 1971

Offline



Perhaps it's not the chin rest but the shoulder rest.  The problem seems to be if the violin doesn't feel secure we clamp down harder with our chin. If the shoulder rest worked better the violin would remain secure and we wouldn't clamp down with our chin. Try this shoulder rest out. I have read a great deal of reveiws on it and it appears to work very well.
http://fiddlershop.com/the-sli.....me=slipper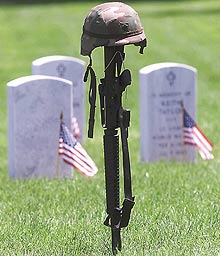 February 26, 2013 - 11:06 am
Member Since: August 22, 2012
Forum Posts: 100
This topic reminds me of a funny story...
When I first met my violin teacher, she had this strange red mark on her neck and chin.  Obviously, you can image what I thought it was from but I figured, what happens in someone's personal life is none of my business.  A month rolled by and every time I met with her she had that same mark.   One day, as I was walking into class, she  began complaining about needing to replace her chin/shoulder rest as it kept causing this irritating red mark and how sick and tired she was of people thinking it was, well, something else.
There was that awkward pause for a moment as I tried to think of how to change the subject before the question came if I too had thought the same thing.  Lesson learned here is that there is NO safe way to answer that question...

Anyways, it might loose something in the telling of the story but it was pretty darn funny at the time.
"I know a girl who cries when she practices violin because each note sounds so pure it just cuts into her, and then the melody comes pouring out her eyes. Now, to me, everything else just sounds like a lie."
Conor Oberst

March 4, 2013 - 9:14 am
Member Since: March 3, 2013
Forum Posts: 6

Offline

Mad_Wed
Russia, Tatarstan rep. Kazan city
March 5, 2013 - 11:05 am
Member Since: October 7, 2011
Forum Posts: 2849

Offline




Dax said
Perhaps you have a nickel intolerance. Often the metal bars of the chin rest have a high nickel content which causes the irritation - or - contributes to it. I have seen players sticking some soft plaster tape around it.

Good luck!
Yep. I have nickel (and couple other metals)- allergy, but this one doesn't have anything related to the violin-hickey. Not in my case, at least =) allergy - on the neck, hicky - under the jaw. Well, i'm all set! 







Forum Timezone:
America/New_York
Most Users Ever Online:
696
Currently Browsing this Page:
1
Guest(s)
Members Birthdays

Upcoming
HP, UtahRoadbase, Briant, wendym, ElisaDalViolin, Faith, Raven, joko_emm
Top Posters:
Mad_Wed: 2849
Barry: 2679
Fiddlestix: 2647
Oliver: 2439
DanielB: 2379
Kevin M.: 1971
damfino: 1949
cdennyb: 1815
TerryT: 1728
Ferret: 1575
Member Stats:
Guest Posters: 3
Members: 27235
Moderators: 0
Admins: 7
Forum Stats:
Groups: 16
Forums: 56
Topics: 8428
Posts: 104721
agnesviolin, AJ Rhino, ingridviola, JohnBAngel, dezzieraye, Ilona
Administrators:
Fiddlerman: 15063, KindaScratchy: 1754, coolpinkone: 4176, BillyG: 3337, MrsFiddlerman: 2, Jimmie Bjorling: 0, cid: 1899
©
Simple:Press
—