A
A
A



Topic RSS

Holy crap guys, REHAIR YOUR BOW!! :D
I honestly thought it was me playing super crappy until today, when I got my newly re-haired bow back!





(0

votes)

December 10, 2015 - 2:58 pm
Member Since: December 2, 2013
Forum Posts: 45

Offline
For a while now, I thought I was just a crappy player. Well, okay to be fair, I am pretty bad (hello, beginner
) but I'd been moving along pretty nicely, I just couldn't get my bow technique down.
Basically, I couldn't make my violin sound good to save my LIFE!
When I brought my violin into the luthier for something unrelated, he asked me if I wanted to rehair my bow while I was at it. His anecdotes, plus the fact that I'd never done it before, convinced me to try it. What the heck, it's only $35 in the life I'd had the bow (three years now).
Long story short, I got it back today, put it to my violin.... HOLY CRAP. The difference is incrediballs!!! Originally the bow had quite a bit more hair than what the luthier added; I'm not sure if it's going to play differently now (not that I'm skilled enough to tell the difference, let's be honest), but holy hannah it just grips so much more evenly. I didn't realize there was even a problem; strings weren't breaking, nothing was discolored or looked out of place. But, wow. Just wow.
So. If you've got a bow you've had for years learning with, and can't quite get that awesome sound you've been working toward, look into getting a rehair. (And yes, spellcheck, I'm typing "rehair" NOT freaking "repair"...although, in this instance they'd kind of work interchangeably) It's cheap insurance that can make a huge difference, and is much less expensive than getting a new bow.

damfino
my own little world
December 10, 2015 - 3:53 pm
Member Since: July 23, 2015
Forum Posts: 1992





It'll be a while until I need to rehair, but my teacher was showing me the bows she just got rehaired, which don't have any rosin yet. She has the guy put fiddler hair on her bows, which she said is unbleached and I guess naturally has more grip because of that. That intrigued me, and I want to try that hair out someday.
☆•*¨*•¸¸¸.•*¨*•☆•*¨*•¸¸¸.•*¨*•☆•*¨*•.¸¸¸.•*¨*•☆
World's Okayest Fiddler
☆•*¨*•.¸¸¸.•*¨* •☆•*¨*¨*•¸¸¸.•*¨*•☆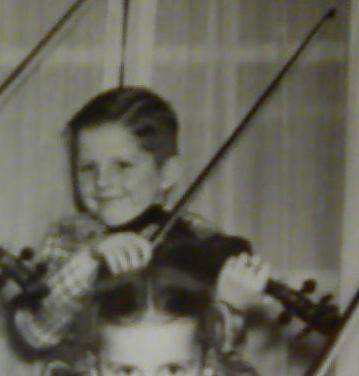 December 13, 2015 - 5:32 am
Member Since: January 21, 2012
Forum Posts: 2647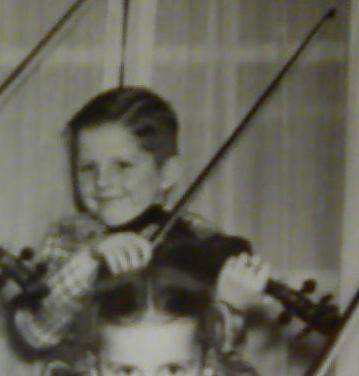 December 13, 2015 - 10:46 am
Member Since: January 21, 2012
Forum Posts: 2647
LOL, yeah, I just looked on the wall and that particular is still hanging there. I guess it was two other bow's I had done.
I've watched Mark (my luthier) do a lot of them and I could probably do them myself now, but all my bow's are in good shape so no need.
It's a cheap bow anyway, so it can hang till h*ll freezes over now, I have 8 bows.

Ken.

Forum Timezone:
America/New_York
Most Users Ever Online:
696
Currently Browsing this Page:
1
Guest(s)
Members Birthdays

Upcoming
Mad_Wed, Reacher, Andrew, Prudence, Lenicus, wookieman, ButteryStuffs, Gil, kit, makinnoise, wisco kid, Longstride46, Nathalie, marta, klezmerkat, vocaliw95, winxart, nancyjoshua
Top Posters:
ELCBK: 3154
Mad_Wed: 2849
Barry: 2680
Fiddlestix: 2647
Oliver: 2439
DanielB: 2379
damfino: 1992
Kevin M.: 1972
ABitRusty: 1914
cdennyb: 1815
Member Stats:
Guest Posters: 3
Members: 28443
Moderators: 0
Admins: 7
Forum Stats:
Groups: 16
Forums: 77
Topics: 9334
Posts: 116840
meet Hannah and Valerie www.5t8n9lux.yolasite.com
Administrators:
Fiddlerman: 15724, KindaScratchy: 1757, coolpinkone: 4180, BillyG: 3675, MrsFiddlerman: 2, Jimmie Bjorling: 0, Mouse: 3478
©
Simple:Press
—