Check out our Forum Rules. Lets keep this forum an enjoyable place to visit.
A
A
A



Topic RSS

how to play with emotions





(3

votes)

January 2, 2013 - 1:54 am
Member Since: September 3, 2012
Forum Posts: 36

Offline
this is a strange problem let say i try to play a song to the ear on my violin .then suddenly my eyes are filling with tears .and after that i am unable to play it further.i saw people play to the ear with emotions without having problems .today i just tried the e String played few notes randomly i suddenly remembered a love song .heard it  when i was 6-7 years old .here is it http://www.youtube.com/watch?v.....r11z6-tKcA
and i couldn't continue because its hard to control the emotions and ending with tears lol .looks like i am enjoying the suffer of playing the violin .
any suggestions?

January 2, 2013 - 2:37 am
Member Since: July 8, 2012
Forum Posts: 328

January 4, 2013 - 10:42 pm
Member Since: November 20, 2012
Forum Posts: 43

Offline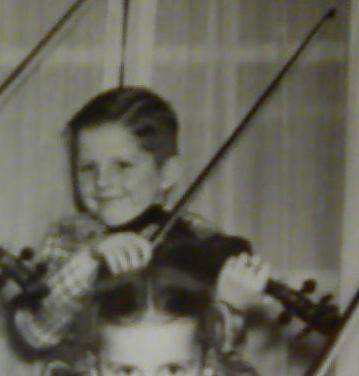 January 5, 2013 - 3:15 am
Member Since: January 21, 2012
Forum Posts: 2647

January 5, 2013 - 6:22 am
Member Since: May 4, 2012
Forum Posts: 2379

Offline




All kidding aside, I think emotion is an important part of any art, especially music. There are songs where even listening to them can bring tears to my eyes or a smile to my lips.  There is nothing wrong with that.
If you do not have a real emotional response to the songs you play, then you can't give that to the audience.
A song may make you feel happy, sad, wistful, strong, angry.. It may leave you day-dreaming or reminiscing on days gone by.  That is good, it is real.  If you couldn't get that, then it would be nothing but notes.  
If it can't bring a tear to your eyes, then how can you expect it to touch your listeners?  Work perhaps on being able to close your eyes while playing at such times.  But I don't think it is something you should try to "get over;' or do away with.  You just need to find your strength enough to be able to play it, even when the emotions the music stirs makes it difficult.  
Music can convey feelings where words just will never be enough.  I think that is how it should be, and what is best to play and listen to.
I think that you are doing good, Vibavi, and that it is wonderful that you can find the "depths" within yourself, since you can't give to listeners something you do not feel yourself.  Let the feelings be strong, and just keep trying until you can keep playing through them and I think you are on the trail of making some music that will be worth listening to.

"This young wine may have a lot of tannins now, but in 5 or 10 years it is going to be spectacular, despite the fact that right now it tastes like crude oil. You know this is how it is supposed to taste at this stage of development." ~ Itzhak Perlman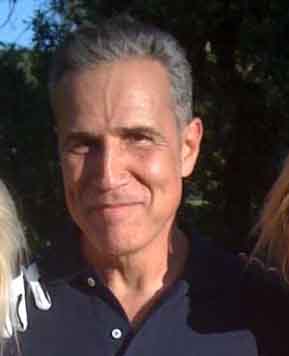 January 5, 2013 - 2:07 pm
Member Since: February 24, 2012
Forum Posts: 727

Offline

Haaaaa, Ken, you're a nut,,, but you exactly stole MY comment!  Lol.
I'd totally agree with Dennis; the more you play it, the more desensitized your emotions become.  And not that you want to lose that passion/emotion for a song, but you want to be able to get through it without leaking onto your violin.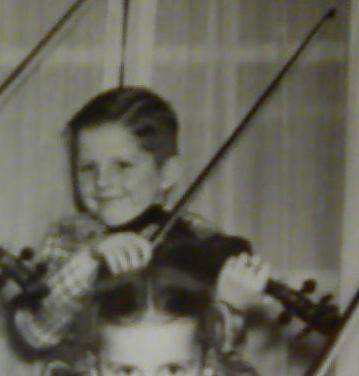 January 5, 2013 - 2:26 pm
Member Since: January 21, 2012
Forum Posts: 2647

January 13, 2013 - 10:21 pm
Member Since: December 31, 2012
Forum Posts: 150

Offline

Viba.. you are a lucky few that the violin is calling to.  One way to think about it is to think that the violin is wanting to sing it's own song, and you are just the instrument allowing the violin to have it's voice.  Sure, it's bound to speak to you at a deep level.  Like a sculptor who sees the inner beauty of a peice of rock, and strips away material until the statue, which was inside the whole time, comes out.  The more we can enjoy what the violin is trying to say, or sing, and sense it ourselves, the better.  It can inform our practice and will come out in original compositions that you could develop.  As a new violinist, I can only hope that we can become so in tune with the violin that we can sense it's emotion in advance and allow that emotion to affect our playing and our soul at the same time.  I've noticed this with the guitar, for example.
(*disclaimer* This is just a wistful impression - if you think your violin is actually talking to you, consult your local health care provider).

Mt. Fiddler

Forum Timezone:
America/New_York
Most Users Ever Online: 231
Currently Online: Ripton, steveduf, MoonShadows
54 Guest(s)
Currently Browsing this Page:
1 Guest(s)
Members Birthdays

Today
rlaggart, Deltatango95
Upcoming
AndrewAllanRoberts, Cheryld, uncledave, DanielB, risk, brokenbow, pchoppin
Top Posters:
Mad_Wed: 2849
Barry: 2673
Fiddlestix: 2647
Oliver: 2439
DanielB: 2379
Kevin M.: 1969
damfino: 1889
cdennyb: 1814
TerryT: 1726
Ferret: 1575
Member Stats:
Guest Posters: 2
Members: 18664
Moderators: 0
Admins: 6
Forum Stats:
Groups: 16
Forums: 58
Topics: 7551
Posts: 94684
Newest Members:
dorthysg4, elenark2, willieiy69, penelopeay18, bobbiere1, lauritz2
Administrators: Fiddlerman: 13950, KindaScratchy: 1732, coolpinkone: 4168, BillyG: 2737, MrsFiddlerman: 0, Jimmie Bjorling: 0