A
A
A



Topic RSS

Introduction and Questions!
New to the Forum and my Violin Questions after 3-4 months of practice.





(14

votes)

July 26, 2014 - 10:59 pm
Member Since: July 26, 2014
Forum Posts: 3

Offline
Hello everyone,
I am new to the violin and music in general but about 3 months ago I purchased a cecilio electric violin and started practicing.  I watched some youtube videos on how to get started - holding the bow, where to put my fingers, etc. - thanks "Online Piano Tutor" and "Fiddlerman". Then I moved onto the Suzuki books and have almost made my way through the first book if it wasn't for that blasted Gavotte and it's 16th notes!  I am still practicing (along with all the songs) but this is by far my worst. So my first question is what is the best way to play these 16th notes at the right tempo?  
And my second questions is how do I play this note I only have 4 fingers with which to play!

And these notes (bonus points for guessing where it's from)...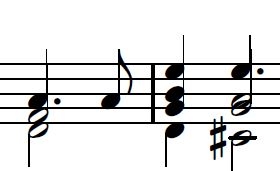 I have heard of double stops but this seems impossible.
Thanks everyone!
Phil

July 27, 2014 - 12:15 am
Member Since: May 4, 2012
Forum Posts: 2379

Offline




The first one is no problem, since it begins on the open A string note. 
The second.. uh.. I'll defer to those here of greater learning and experience. LOL
Welcome to the madness that is violin, and welcome to the Fiddlerman.com forums.
"This young wine may have a lot of tannins now, but in 5 or 10 years it is going to be spectacular, despite the fact that right now it tastes like crude oil. You know this is how it is supposed to taste at this stage of development." ~ Itzhak Perlman

coolpinkone
California, the place of my heart
July 27, 2014 - 12:21 am
Member Since: January 11, 2012
Forum Posts: 4180






Welcome to the forum.  I have yet to tackle Gavotte, but it is on my list soon. I am sure you will get some good thoughts on the music reading... I can do a stack of three.. I have a unfounded guess at the stacks of four, but too Lilly livered to be wrong. 
Welcome and enjoy.

Vibrato Desperato.... Desperately seeking vibrato

July 27, 2014 - 11:03 am
Member Since: July 26, 2014
Forum Posts: 3

Offline

July 27, 2014 - 5:38 pm
Member Since: July 26, 2014
Forum Posts: 3

Offline
Hello Fiddlerman!
Thank you for the reply. My apologies for the confusion but my post above included three questions, the first one being about the 16th notes in Gavotte, the second being about the 32nd notes (from a different piece of music). The third questions is from Chaconne. I'll see if I can get a question into video format and send it over.
Thanks!
Phil

September 16, 2014 - 5:49 am
Member Since: September 16, 2014
Forum Posts: 2

Offline
Hello,
I figured I'd post on this topic 'cause it was the first I could find relating to being a new player.
I've been wanting to learn to play violin, my favorite instrument, for a few years now, but am only now really starting to move forward in that goal, thanks to finding this site. I'm a singer, and have been involved in music my whole life, but I've never had the chance to learn to play an instrument outside of fiddling (lol pun) with my sister's guitar or my friend's piano.
I'm wondering if perhaps I'll even be able to learn. I know I can play by ear, though I can't read sheet music. And I've never even held a violin, and many people tell me it's impossible to learn without a teacher, even just playing for fun.
Advice for an unsure hopeful please?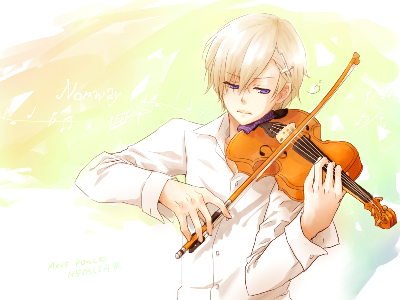 "Music is ... A higher revelation than all Wisdom & Philosophy"
― Ludwig van Beethoven

BillyG
Brora, North-east Scotland
September 16, 2014 - 6:58 am
Member Since: March 22, 2014
Forum Posts: 3741








Welcome @Viking Violinist !   ( There is a specific thread at https://fiddlerman.com/forum/i.....-yourself/  - but no problem )
You will find folks here in a similar situation to yourself, and also, folks who have NEVER had any musical exposure but just have a burning desire to play violin.
I think you are half-way started.  My own background is as a guitar player for many years - with tinkerings on various other instruments - but with only the faintest ability to read sheet music (oh, I can "work it out", in slow time, but I can't "play" to it) - and all my playing is still essentially by ear - although - thanks to this site - I now get greater exposure to sheet, and am getting better as time goes by.
A few "truths" (based entirely on my own experience)
(1) It is never too late to start - you may never be a concert soloist - but by gosh - in a few months you'll be playing recognisable tunes, be they fiddle tunes or excerpts from the classics. ( I *NEVER* expected to play anything from Holst's planets suite in my life, but, the current project spurred me on to greater things ).   I *NEVER* expected to play anything at all by Paganini - but I'm working on the theme from the Witches Dance for the Halloween project - using other internet/youtube resources to learn/understand the bowing technique. ( Down, down, up !!! noooo... don't go there!)
(2) You will develop a love-hate relationship with the instrument for the first few months - just accept that !  For me, when it got too bad - I used to turn the violin towards the wall so I couldn't see it grinning at me and walk away from it for a few hours.  But then I'd get my own back!
(3) It depends "how far you want to take it" - but I would say that for someone with an ear for music, and with the tutorials, feedback and general help from the forum here - if you intend only to "play for fun / the hell-of-it" and give limited performances to friends/family/us here(!) - I doubt if you'll need a tutor.
(4) The fourth truth comes as a dire warning - it becomes really addictive, this is a fact you have to accept.  Once you start, there really is no therapy, no cure, you will be hooked on it for life.
(5) The final "truth" - it is an astonishing instrument - it can sometimes get-the-better of you ( ! ) but - once tamed - you will never regret it !!!
SO - I don't know if that was "advice" or not - but I hope it makes you at least feel somewhat less "unsure" and more "hopeful" 
Bill
I seriously recommend not copying my mistakes. D'oh - 
Please make your own, different mistakes, and help us all learn :-)

September 16, 2014 - 7:50 am
Member Since: August 18, 2013
Forum Posts: 2

Offline
Hi Viking Violinist, 
Congratulations on moving towards your goal. Your background in singing will help you out with any instrument you decide to pursue. You say you can not read music, but that is something you can learn in time, if it is something you want to pursue.
As Bill said, there are plenty of tutorials on this site and others so you can manage without a tutor. Perhaps there is a teacher in your area willing to see you on an occasional basis, if you want some face-to-face advice. 
You can learn, definately. There will be moments of frustration and absolute happiness, as I am sure happen when learning to sing. You can learn violin!
-Tramalian

September 16, 2014 - 7:56 am
Member Since: September 7, 2012
Forum Posts: 985

Offline
You can't learn without a teacher. 
But you can be your own teacher!  And a million violinists, videos, audio recordings, and books can be your teachers!
Learning from paid experts will probably move you along faster, but there is a lot you can learn without a teacher in the usual sense.
Singing is a great background for learning by ear.  Understanding scales and key signatures will help a lot too.  After some months, there is a good chance you'll be able to immediately play any simple tune that you can sing.
I would recommend that you learn the basics of reading though.  It's just a funny way to code sounds---not too tough if you put some time into it.

September 16, 2014 - 8:33 am
Member Since: July 26, 2014
Forum Posts: 130

Offline


Welcome Vanessa! I'm new to this forum as well. I think you will be very happy you found it. There are many people who who offer great advice and so many that are new to the instrument but have such a passion for it. And Fiddlerman is always very gracious in providing his support. It's never to late to learn - just keep on keeping on. I can only play by notes so think it is awesome that you can play by ear - that puts you way ahead in the game in my book - enjoy the journey.
"A table, a chair, a bowl of fruit and a violin; what else does a man need to be happy?
~~Albert Einstein

coolpinkone
California, the place of my heart
September 16, 2014 - 11:51 am
Member Since: January 11, 2012
Forum Posts: 4180






Welcome Vanessa.
Yes you can learn on your own with out a private lessons teacher.  This site alone will get you pretty far.  
Welcome to the world of violin.  If you want to play, you certainly can do it.  It is a rewarding instruments.
Good luck and happy Violin-ing.
Toni
Vibrato Desperato.... Desperately seeking vibrato

September 16, 2014 - 1:39 pm
Member Since: January 19, 2014
Forum Posts: 973

Offline
Welcome to the forum VV.  Teachers, at least at the beginning, primarily do three things.
 1. Assign practice pieces, 2. Demonstrate correct technique, 3. Evaluate how well you play the piece and correct your form and execution. The rest is up to you. 
1. As far as assigning practice pieces, people here generally either get the "Essentials" books and/or the Suzuki books.  So after getting a fiddle, the next step is to lay your hands on one or the other or both of those -- Book 1 -- editions. In addition there is a wealth of free practice material, from beginner to professional levels,  located here: https://fiddlerman.com/studies.....nd-etudes/
2. There are many videos here that will show you the correct form to use starting with holding the bow and the violin all the way up to how to play various pieces of music.  Watch them, copy them and practice them.
3. Everyone here will help you to evaluate your form and offer advice on how to correct any issues you have with your form and technique.  All you have to do is post a video of you playing.  
That's why the subtitle of the site is "Learn how to play the violin for free!"  It's true -- you can. This forum is pretty much dedicated to teaching people who decided to learn to play the fiddle on their own.  Some of them have become pretty darn good at it too. You might  become one of them. 
A positive attitude may not solve all your problems, but it will annoy enough people to make it worth the effort. ~Herm Albright

BillyG
Brora, North-east Scotland
September 16, 2014 - 4:26 pm
Member Since: March 22, 2014
Forum Posts: 3741








@Uzi - you said it MUCH better than me...   and @Viking Violinist aka Vanessa - you'll be JUST FINE - go for it - it's not ( quite ) rocket science !  Just needs a bit of dedication and effort - exactly as one would expect.... if I can do it, you can do it...
I seriously recommend not copying my mistakes. D'oh - 
Please make your own, different mistakes, and help us all learn :-)

September 20, 2014 - 2:18 am
Member Since: September 16, 2014
Forum Posts: 2

Offline

Forum Timezone:
America/New_York
Most Users Ever Online:
696
Currently Online:
Jim Dunleavy
,
Katie M
Currently Browsing this Page:
1
Guest(s)
Members Birthdays

Upcoming
dionysia, ADK-Mark, Rattus Norvegicus, Nokturne, RosinRepublic, Skottish, HotHands, KarenSquared, Leesajohnson, Shane "Chicken" Wang, ClaireS, Ilona
Top Posters:
ELCBK: 5290
Mad_Wed: 2849
ABitRusty: 2772
Barry: 2680
Fiddlestix: 2647
Oliver: 2439
DanielB: 2379
Gordon Shumway: 2138
damfino: 2060
Kevin M.: 1973
Member Stats:
Guest Posters: 3
Members: 31137
Moderators: 0
Admins: 7
Forum Stats:
Groups: 16
Forums: 79
Topics: 9993
Posts: 125700
Administrators:
Fiddlerman: 16116, KindaScratchy: 1760, coolpinkone: 4180, BillyG: 3741, MrsFiddlerman: 2, Jimmie Bjorling: 0, Mouse: 4238
©
Simple:Press
—