A
A
A



Topic RSS

Would it be CHEATING





(1

votes)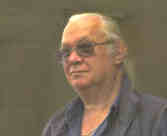 Ferret
Byron Bay Australia
July 2, 2013 - 7:10 pm
Member Since: April 22, 2012
Forum Posts: 1575



As I mentioned in an earlier, I have had trouble with dynamics when recording with my video cam
But I've been thinking 
We have members that electrics that can be adjusted in different ways to produce the required sound (most definitely NOT cheating)
With my acoustic of course I can't do that. But what I can do post recording during the video editing, is have a great deal of control over the audio.
Now I don't want to try to make my playing sound better than it is, but I would like my violin sound like it really does.
Thoughts on this please
Seen it all. Done it all. Can't remember most of

..... What was I saying????


July 2, 2013 - 10:37 pm
Member Since: January 14, 2013
Forum Posts: 888

Offline


July 3, 2013 - 4:41 am
Member Since: May 4, 2012
Forum Posts: 2379

Offline




Pffffft.  Ridiculous.  If there's stuff you can do to clean up noise on the track or EQ it a bit to make it sound more like it did live, you just do it.  If anyone considers something like that "cheating" tell them to go soak their head.
Seriously, I have a couple hundred bucks' worth of gear I use when I go to make an analog recording.  A studio mic, tube preamp, and etc.  Would I be somehow more "honest" if I tossed all that gear in the corner and did recordings with a headset mic from a dollar store?  LOL  Not likely to happen.
There is no virtue in sounding worse than you have to.   And certainly no shame in spiffing up the sound a bit when you had to use a teeny little mic that was made mostly for picking up spoken voice legibly rather than your beautiful and beloved instruments.
"This young wine may have a lot of tannins now, but in 5 or 10 years it is going to be spectacular, despite the fact that right now it tastes like crude oil. You know this is how it is supposed to taste at this stage of development." ~ Itzhak Perlman

July 5, 2013 - 5:46 pm
Member Since: January 19, 2013
Forum Posts: 113

I'd say go for it, considering that 99.9% of bands/musicians these days have effects on their recordings in some capacity.  I have not seen a 'raw' CD produced in years honestly, every artist that came through our studio had some sort of alteration done to the audio to remove noise, enhance the sound etc.  Not cheating at all

.  Just enhancing the recording of the instrument to get it to its best potential sound.  If you think of it, every microphone will take out at least some of the full sound... Even some of the high end ones, hence why mastering brings it all back.

July 5, 2013 - 8:01 pm
Member Since: May 4, 2012
Forum Posts: 2379

Offline




Recording is an art in it's own right, like photography is, for example.  Sure, you may take a snapshot of something with a digital to show what it looks like.  But would you think of it as "cheating" to crop the image to take out background that might distract from what you're trying to show, or adjusting the brightness/darkness to make up for room lighting that wasn't great or a flash pic that was washed out a bit too much from the flash?  
"This young wine may have a lot of tannins now, but in 5 or 10 years it is going to be spectacular, despite the fact that right now it tastes like crude oil. You know this is how it is supposed to taste at this stage of development." ~ Itzhak Perlman
Ginnysg
Southern California
July 5, 2013 - 9:16 pm
Member Since: May 13, 2013
Forum Posts: 256

Offline

We used to do sound at our church for the band and would add filters to give it a little more high end, or add richness - all that did was enhance their performance - but didn't change or "Fix" it .  Does not sound like 'cheating' to me.  I say go for it.
"Music expresses that which cannot be put into words and that which cannot remain silent" 

July 6, 2013 - 8:53 am
Member Since: September 7, 2012
Forum Posts: 985

Offline
Caution: philosophical material follows ...
In photography, things like cropping and compensating for poor lighting are remedies for shortcomings of the photography or of the photographic situation, not for shortcomings of the subject photographed.  So those have to be distinguished from practices such as airbrushing the wrinkles in the subject's face.  Analogously, filtering out background noise has to be distinguished from say pitch correction.
I don't believe that the final sound is everything.  That is one reason live performance is preferred---people pay for a concert many times the amount they pay for say ten recorded tunes.
Is music, like sausage, one of the things people don't want to see being made?
Each one has their own idea of beauty.  Do you enjoy apprehending the abilities of the performers and their instruments---the nature of the people and things that produce the sound---and the way it brings you in actual physical contact with the performance?  That is obscured when undisclosed effects are used to change the music---to take it farther from the performer and their instrument.
It evokes the question of whether the sound engineering is part of the performance.  If it is, then okay, but I want to have some knowledge and understanding of what is going into my ears.
It would be sad to me if people don't value what an acoustic player can do with just the bare instrument.

coolpinkone
California, the place of my heart
July 6, 2013 - 10:31 am
Member Since: January 11, 2012
Forum Posts: 4176







July 6, 2013 - 10:53 am
Member Since: May 12, 2013
Forum Posts: 197




For most non-distrortion effects I think it is more like choosing the instrument, bow, and strings than something else. If lucky, the musician can choose the instrument they play and learn how to get the sounds that they want to hear from it. The acoustic depends on construction technique and quality of materials, varnish and more. The resonance of the wood violin is a major factor. A solid body (or no body) electric violin depends on the pickups and electronics, and it takes at least a little echo or delay to attempt to simulate that basic sound from the acoustic wood vibrations.  Then when either type is played in a performance venue, the acoustics of that performance venue color the sound. Electronic effects can simulate the reflections of different venues like small and large halls or arenas, by controlling the delay and number of simulated reflections. 
I think performers can choose their instruments and electronics to try to match the sound they want. If there was a demand for violin effects like there is for guitar it is probably technically feasible to simulate the great acoustic instruments the same way that they model different amplifiers and speaker cabinets for guitars. But no effect is going to help you simulate the great violin players. I think some songs call for one or the other, and there are audiences for both. I appreciate both.
As fiddlerman commented in the performances/Fuse thread about their million dollar violins, the pickups and effects are what is shaping the sound. so those violin $$ are not justified beyond a decent electric violin that stays in tune with good strings,  pickups, and the desired shape, weight and balance. I need a little resonance effect to take the only-the-strings vibrating output of the pickups up to what the wood vibrations do for your acoustic violin.    (Really, RosinedUp, I promise I've got no pitch correctors)   Hmm   Sorry this turned out so long... gary
"Make every note beautiful", Ivan Galamian
"To play a wrong note is INSIGNIFICANT; To play without PASSION is INEXCUSABLE!" , Ludvig Van Beethovan
"It ain't rocket surgery"

July 6, 2013 - 11:02 am
Member Since: May 4, 2012
Forum Posts: 2379

Offline




@RosinedUp: But we are not talking about "what an acoustic player can do with just the bare instrument".  As soon as the sound goes into the microphone, it is no longer "bare".  Even a very good microphone will add some coloration, and the way that any microphone that I know of responds to the sound waves so far as dynamics is not identical to the human ear. 
A raw recording is not the same as a bare instrument.
Recordings are also not the same media as live performance, and they are not actually listened to in the same way.  A live performance happens once.  If you are there, you hear it.  Once.  Recordings, on the other hand, are often played back multiple times.  Idiosyncrasies of the sound that will be ignored in a live performance can become very noticeable after a listener has played back a recording even a few times.  
What we're talking about, so far as I know, is recording violin with a video camera.  Not an optimal sound recording device at all.  Other than the small diaphragm and aperture of the microphone, the circuitry in the camera often will not cover even the whole range the human ear can hear.  Even more heinous, it may have some frequencies intentionally damped to make wind noise and handling noise less of an issue.  For more fun, such cameras often have auto-level circuitry that tries to turn the recording volume up when the sound is quieter and turn it down when the sound is louder.  Assuming that actually works well (often it does not for musical instruments, since it was usually designed to pick up human voice) it can result in basically wiping out the dynamics the player put in.  If the auto-level works poorly, then it can produce some rather erratic volume changes at inopportune moments.  Think of that perhaps as "random dynamics", since it will also not be what the player actually played.
Another problem to consider is that most cameras "hear" in mono, while human ears are usually stereo.  That will make the instrument sound deader and smaller than it did live.
I could go on.  There's plenty more.  But I figure I've probably put most readers to sleep already.  My point is that "raw" does not mean "more natural sounding" with a typical amateur recording done on typical home gear.  It is not "more honest", and it does not necessarily reproduce even something as basic as the player's dynamics accurately.  It is almost always going to be considerably worse than real life. 
(So take heart, folks.. You really do NOT sound as bad as your digital camera, video camera or webcam makes you sound.  LOL)
So far as wild manipulations that would be the audio equivalent of using an airbrush on a photo.. Last I noticed, most people here have enough on their plate with just trying to get some kind of a reasonably clean recording.  Unless a lot of us are closet sound engineering wizards, corrections to pitch and fixing every little mistake for something we're just posting here is pretty unlikely.  It would be a lot less work and learning curve to just do it again and get it right.  Or at least get it good enough that we feel it is acceptable for posting on a "learn to play" forum.     
One almost unrelated small other point to consider.. In an actual live performance, even instruments we usually call "electric" are technically acoustic, since the speaker cabinet their sound comes from will have it's own sound/coloration.  Much like a violin or viola, that sound will be affected by size, what sort of wood it is made of, and the workmanship.  What the speakers/cones are made of, what size and type they are, all those factors will determine the acoustic properties that affect the sound the electric player gets.  It will also have all the same problems if recorded with say, a webcam.  Only if an electric instrument is recorded "direct" into the input of a recording device, can we actually say that it was not "acoustic".  Just a minor misconception some folks tend to have.
"This young wine may have a lot of tannins now, but in 5 or 10 years it is going to be spectacular, despite the fact that right now it tastes like crude oil. You know this is how it is supposed to taste at this stage of development." ~ Itzhak Perlman

Forum Timezone:
America/New_York
Most Users Ever Online:
696
Currently Browsing this Page:
1
Guest(s)
Members Birthdays

Upcoming
HP, Dax, Grunyon, Briant, Violince, Doc Miller, Raven, joko_emm
Top Posters:
Mad_Wed: 2849
Barry: 2679
Fiddlestix: 2647
Oliver: 2439
DanielB: 2379
Kevin M.: 1971
damfino: 1950
cdennyb: 1815
TerryT: 1728
Ferret: 1575
Member Stats:
Guest Posters: 3
Members: 27235
Moderators: 0
Admins: 7
Forum Stats:
Groups: 16
Forums: 56
Topics: 8429
Posts: 104741
agnesviolin, AJ Rhino, ingridviola, JohnBAngel, dezzieraye, Ilona
Administrators:
Fiddlerman: 15067, KindaScratchy: 1754, coolpinkone: 4176, BillyG: 3338, MrsFiddlerman: 2, Jimmie Bjorling: 0, cid: 1900
©
Simple:Press
—