A
A
A



Topic RSS

Playing By Ear -- Ear Training
Video Article on Playing by Ear





(1

votes)

September 21, 2014 - 12:18 pm
Member Since: January 19, 2014
Forum Posts: 973

Offline

September 21, 2014 - 1:46 pm
Member Since: September 7, 2012
Forum Posts: 985

Offline
She makes some good points. 
I think the most important thing is to be able to sing, whistle, or hum the tune. 
Right away when I try to play a tune, I try to find the key signature by counting sharps or flats and any accidentals.  Not everyone does it that way, but it makes things easier for me.
One way that helps a sheet-only player learn to play by ear is to "memorize" tunes.  But your goal shouldn't be to memorize sequences of fingerings.  You want to learn to translate the memory of the sound of the tune into fingerings.
The other thing I would say to do is learn one simple tune after another by ear.  And I would try to work in only one key signature, probably G, at first, and practice the G scale plenty.  Remember that any slow simple tune can be changed from any key to any other.
It may seem daunting to learn even one tune by ear.  But if you can match just one note that you hear, you can match another, and another, until you've made it through the whole tune.  Then you go through the tune again and again, increasing speed and reducing errors.  You have to learn to love the process of learning by ear.
The tunes you practice on should be like the simple stories you read in your first months of school when you were 6.  The content of the stories wasn't very important.  What was important was that they were the right difficulty.  Your teacher didn't start you off reading War and Peace.  So don't let your ego get in the way.
It gets easier and easier.  After learning 10 or 20 simple tunes by ear, there is a good chance you'll be able to play a tune by ear the very first time you try it, without errors, if it's one that you can already sing, whistle, or hum.  Does that sound fun?

September 21, 2014 - 11:56 pm
Member Since: July 26, 2014
Forum Posts: 130

Offline

September 22, 2014 - 4:20 am
Member Since: May 4, 2012
Forum Posts: 2379

Offline
As someone who can both read and play by ear, I'd say this is a pretty good video on the subject of playing by ear. 
I'd only stress a couple of points.
Firstly, both playing by ear and reading (any notational system) are things where you only really get better at them by doing them.  Don't let yourself get discouraged too easily.  It gets easier as you go along, not harder.  Have some patience with yourself, rather than just saying "Oh, I can't do this.."
Secondly.. I don't personally put any huge importance on "without errors", especially on the first day or two of learning a piece.  Errors can happen, and likely will.  Unless you are in a class and are being graded on "first sight" or "first hearing" playing, they aren't anything to worry too much about. There are not many practical playing/performance situations I can think of where the player will be expected to execute a piece perfectly on their very first attempt to play it after their first exposure to it.  For most of us, at least, we do it that way the "pros" do.  By performing pieces only after we have learned and practised them sufficiently.
Children don't learn to walk without stumbling sometimes.  Most people taking a class don't get 100% on every test.  Errors and learning how to correct them are a part of the learning process. 
But what you really want to avoid is letting the errors go uncorrected. When you find a spot that gives you trouble, stop.  Take the section that is giving you trouble and go over it at a much slower tempo.  If you take it slow enough, even a complex cluster of notes is do-able.  Figure out how slow you have to go to do it right.  Then repeat the phrase several times at that slow tempo to reinforce the notes and build a bit of muscle memory.  Then play it several more times, speeding it up a little each time to find out how fast you can do it without messing up.
Then go back to the start of the piece and play it at that tempo or even a little slower.   Hopefully that will fix it, if not, try the process again.  If it is still a problem, then it can be good to talk to someone who you know could play the piece and see if they can figure out if maybe you are actually doing something "wrong".  There could be some trick of bowing or fingering that you are missing.
If all else fails, turn the problem section into a little exercise to incorporate into your practice sessions as a "drill".  Do it over and over for 5 min or so a day and that can work a lot of the kinks out in a week or less.
The big thing about errors is that you do not want to practice the error itself.  Practice is what builds skill and consistency, and we don't want to get more skilled and reliable at messing up.  Take it slower, maybe break it down into smaller pieces, get some advice from a more experienced player, whatever it takes to be able to get it right. 
"This young wine may have a lot of tannins now, but in 5 or 10 years it is going to be spectacular, despite the fact that right now it tastes like crude oil. You know this is how it is supposed to taste at this stage of development." ~ Itzhak Perlman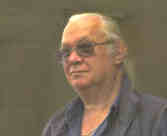 Ferret
Byron Bay Australia
September 22, 2014 - 9:20 am
Member Since: April 22, 2012
Forum Posts: 1575

September 22, 2014 - 11:03 am
Member Since: September 21, 2013
Forum Posts: 492

Offline
Thanks for posting this! the more i play the more i realize i'm kinda in-between an ear player and a sight reader. I like to have the notes in front of me to double check what i'm playing, but i find once i hear what i'm supposed to play i am actually able to relax and really focus on the feeling of the notes. 
These tips will come in handy since someday I want to be able to just completely play something by ear! a long ways to go but meh half the fun is the journey there!
Lead me, Follow me, or get out of my way!
             ~General George S. Patton

coolpinkone
California, the place of my heart
September 22, 2014 - 3:28 pm
Member Since: January 11, 2012
Forum Posts: 4180
@RockingLR33   I am with you.  I like to have the sheet.
I actually tried some ear playing on Sunday.  I was trying to jam along with Barry on Street Jelly on Sunday.  Of course it was all in fun .. but I was able to pick out a few of the notes he was playing and play some 'back up'... ha ha.. so I thought. But I have to say that I was note matching and proud of myself for trying.
I am so thankful for sheet music...It has opened doors for me.  I use sheet to learn a song but I don't use it after I learn it.   I also use it for my challenge with tempo.
I am trying hard to keep my site reading to a quick level .. for the songs that I intend to play three - five years from now I will have to start with sheet. (classical).
Vibrato Desperato.... Desperately seeking vibrato

September 27, 2014 - 4:17 pm
Member Since: September 27, 2014
Forum Posts: 5

Offline

Forum Timezone:
America/New_York
Most Users Ever Online:
696
Currently Browsing this Page:
1
Guest(s)
Members Birthdays

Upcoming
Kevin M., NewFiddlerGirl, Soldier, srogers, rlaggart, Deltatango95, derpyviolinist, bus4us5, WynterSkye
Top Posters:
ELCBK: 5949
ABitRusty: 3011
Mad_Wed: 2849
Barry: 2687
Fiddlestix: 2647
Oliver: 2439
DanielB: 2379
Gordon Shumway: 2252
damfino: 2088
Kevin M.: 1973
Member Stats:
Guest Posters: 3
Members: 31217
Moderators: 0
Admins: 7
Forum Stats:
Groups: 16
Forums: 79
Topics: 10153
Posts: 128174
Administrators:
Fiddlerman: 16250, KindaScratchy: 1760, coolpinkone: 4180, BillyG: 3744, MrsFiddlerman: 2, Jimmie Bjorling: 0, Mouse: 4432
©
Simple:Press
—