A
A
A



Topic RSS

Warning this might shock you
Possible lead based paint on instrument





(0

votes)

May 2, 2020 - 5:07 pm
Member Since: April 29, 2019
Forum Posts: 41

Offline
O.K. so that you know I'm not shocked nor surprised,nor am I angry really but I'm concerned enough that I want to warn other people who might be considering buying what I've purchased.
I want to start off two months before my purchase in February of 2020,on December 25 the evening of Christmas 2019 I tuned on channel 13 in Indianapolis Indiana the first news story was a warning to parents that some of the toys their children got for Christmas that day could likely have lead paint on them,the way I see it this news clip was a dance around the truth that some one within the united states chose financial gain over the health and well being of children just the way it should be right?
There's also no mystery as to the origins of these lead painted toy's either.
So in late February 2020 I thought it would be nice to try out an electric violin and an experiment so ordered it it arrived in early March I opened it up looked it over put a 9 volt battery in to test the electronics to make sure they worked while doing this I noticed two white stripes up under the fingerboard.
Upon closer inspection the fingerboard is maple that is painted black,not dyed but painted as with the tuning pegs and the chin rest which look to be box wood.
So I put the violin back in the case I was in no rush to set it up and last night after two months I decided I'd set this thing up I penciled in some graphite into the nut slots at which time I concluded there was no way this violin would ever be playable on top of the poor job on the nut the bridge was never properly carved or slotted I removed the strings at this point and wrapped the bridge back up and set it aside.
I got my chin rest wrench out and took the chin rest off because I wanted to know if the chin rest was actually box wood so I decided to scrape away some of the paint under the chin rest as I began to scrape at the paint I noticed a dull metallic sheen I'm not talking an under layer of silver primer but the tale tell signs of lead based paint when you scrape it.
I've wrapped the violin in newspaper and placed it in a plastic bag and will be looking for a lab to have the paint tested I didn't make this post to complain no matter how it reads I'm pretty concerned and wanted warn others about this situation because if I'm right and I'm pretty sure I am this is a health risk I'm going to post pictures of the instrument from the actual listing,I would suggest avoiding this thing like the plague at best I have a bridge for a German made violin I'm planning to restore and a case for it now so not all is lost.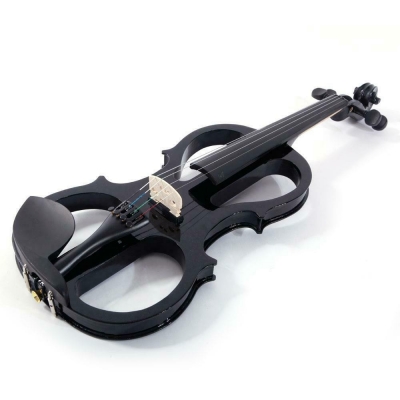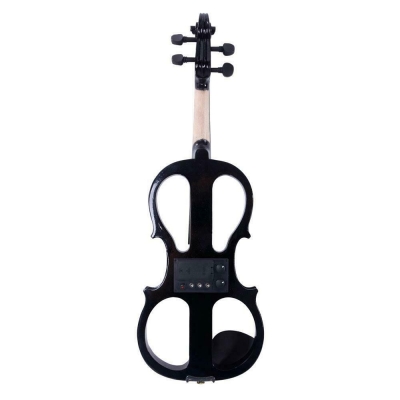 Forum Timezone:
America/New_York
Most Users Ever Online:
696
Currently Online:
stringy
,
Katie M
,
SiennaAViolin
Currently Browsing this Page:
1
Guest(s)
Members Birthdays

Upcoming
Killerkhezu, Ferret, visionsalchemy, Preanix, EJ-Kisz, laserbrainz, Writer, chendricks, BillyG, rsmith6322, DeeLight41, EricBluegrassFiddle, ACDSherlockian, Dan
Top Posters:
ELCBK: 4982
Mad_Wed: 2849
Barry: 2680
ABitRusty: 2650
Fiddlestix: 2647
Oliver: 2439
DanielB: 2379
Gordon Shumway: 2096
damfino: 2038
Kevin M.: 1973
Member Stats:
Guest Posters: 3
Members: 31101
Moderators: 0
Admins: 7
Forum Stats:
Groups: 16
Forums: 79
Topics: 9890
Posts: 124518
Administrators:
Fiddlerman: 16058, KindaScratchy: 1760, coolpinkone: 4180, BillyG: 3741, MrsFiddlerman: 2, Jimmie Bjorling: 0, Mouse: 4151
©
Simple:Press
—