A
A
A



Topic RSS

Cinderella No More: The English Viola Legacy
Documentary





(1

votes)

February 6, 2023 - 6:35 pm
Member Since: June 10, 2020
Forum Posts: 6221

Offline
"Cinderella No More: The English Viola Legacy" - a 4 part documentary about the viola from the British Viola Society.  Performances by Timothy Ridout. 
Featuring some rare and unpublished pieces by: York Bowen, Gordon Jacob, Frank Bridge, Imogen Holst, W.H. Reed, John Ireland, Lionel Tertis, Eric Coates, William Flackton, Ralph Vaughan Williams, Benjamin Britten, Rebecca Clarke, William Walton, Arthur Bliss, Benjamin Dale, and Frederick Delius.   
Episode 1 
Episode 2
Episode 3 
Episode 4 
...let me know if I've lost my mind and these have already been posted somewhere - they seem familiar to me.

March 3, 2023 - 9:45 pm
Member Since: June 10, 2020
Forum Posts: 6221

Offline
I wanted to quickly skim over these 4 episodes, but something really caught me by surprise in the 1st one! 
While playing the music that starts at 13:00, Timothy is using a MUTE!  He moves it back off to near his tailpiece at 14:09, then continues to play(?) 
Is his Viola too hard to play quietly? 
@AndrewH -
I know you have talked about using a mute for orchestra sometimes.
Can you help me understand why he was using one here?  ...if I hadn't seen it I would never have known by listening!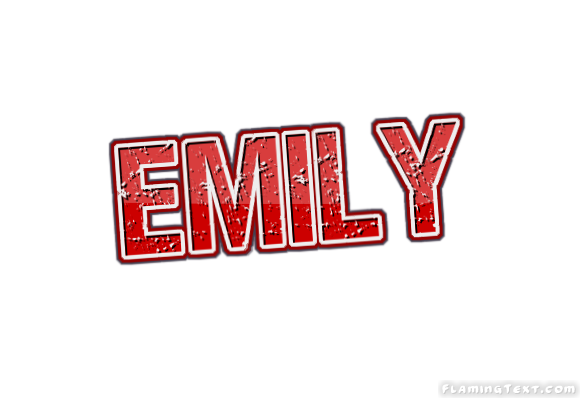 AndrewH
Sacramento, California
March 4, 2023 - 12:39 am
Member Since: November 5, 2017
Forum Posts: 1527
Practice mutes and concert mutes have different purposes. A practice mute should not be used in a performance setting, and a concert mute is not very useful for reducing volume when practicing.
Concert mutes are not used to reduce volume; the main purpose is to change the timbre by damping the higher overtones while not affecting the fundamental or lower harmonics too much. There is a little reduction in volume, but it should be possible to play very loudly with a mute. I've seen muted fortissimo indicated in orchestral music, and it's not contradictory at all.

March 4, 2023 - 1:03 am
Member Since: June 10, 2020
Forum Posts: 6221

Offline
@AndrewH -
Thanks Andrew! 
I'll take some time to watch again, because I noticed a difference in how he sounds before he removes the mute, and afterwards - just couldn't understand 'why' it was important. (lol) 
Just watched Gibbles' Orchestra Mutes Review from Fiddlershop.  I realize why they are used, but my brain keeps telling me "wait, you work SO DARN HARD to bring all those overtones out!" - even though I have to admit I kinda like the sound. 
...think if it came time for me to put an orchestra mute in place, my hand would suddenly become paralyzed!

Gordon Shumway
London, England
March 4, 2023 - 3:57 am
Member Since: August 1, 2016
Forum Posts: 2287

Offline
Orchestral mutes are so cheap you may as well have a collection (it will probably cost less than a set of strings), as the one you like best won't necessarily be the one that you like the sound of best in a review. The combination of string and mute may make a tiny difference, and also the piece you play may sound better on a certain kind of mute. For instance solo pieces by Fauré or Ravel. I've got some one-hole Tourtes, some two-hole Tourtes, a Spector and a Menuhin. I also got a beautiful solid mahogany (or it might be brown ebony) "trident*" mute because it looked nice in the shop, but it's just not practical in my opinion, although in fact the guy on the desk next to me uses one, I think.
*I've just worked out what the symbols upside down Ш and Ш mean on my music.
upside down Ш (perhaps a stylised M) means mute on and Ш means mute off, but upside down Ш looks like a trident mute.
Incidentally, my teacher said she was sure I had enough reach for a 16" viola, but I was always a bit wary of buying one in case the combination of reach and twisting the wrist round was too much, and yesterday I was handed a 16 1/2" to try and indeed reaching the C string was very difficult. I don't know if simple practice will make it manageable.

March 4, 2023 - 11:33 am
Member Since: June 10, 2020
Forum Posts: 6221

Offline
@Gordon Shumway -
The videos I posted on the OP - Timothy Ridout is inspiring to watch play. 
I was probably pushing it, but pretty resolute that I was going to make a 16" Viola work for me (and I'm NOT sorry I didn't go smaller), but have you thought of finding where you could maybe rent one for a month - but maybe just a 16"? 
16½" is a big step up from a 4/4 Violin.

Forum Timezone:
America/New_York
Most Users Ever Online:
696
Currently Online:
chiminnies
Currently Browsing this Page:
1
Guest(s)
Members Birthdays

Today
Michael Browder, EBurrell
Upcoming
Sofia Leo, TKDennis, FiddleDetroit, CookiesViolin, JPferrman, Designer 88, LyleA, Stephen, Dorque, Trisha, Elaisa, Gordon Shumway, dougga, Russionleo, JohnG
Top Posters:
ELCBK: 6221
ABitRusty: 3132
Mad_Wed: 2849
Barry: 2687
Fiddlestix: 2647
Oliver: 2439
DanielB: 2379
Gordon Shumway: 2287
damfino: 2095
Kevin M.: 1973
Member Stats:
Guest Posters: 3
Members: 31248
Moderators: 0
Admins: 7
Forum Stats:
Groups: 16
Forums: 80
Topics: 10207
Posts: 128892
Administrators:
Fiddlerman: 16266, KindaScratchy: 1760, coolpinkone: 4180, BillyG: 3744, MrsFiddlerman: 2, Jimmie Bjorling: 0, Mouse: 4508
©
Simple:Press
—