Check out our Forum Rules. Lets keep this forum an enjoyable place to visit.
A
A
A



Topic RSS

How high should strings be?





(4

votes)

December 20, 2015 - 12:59 pm
Member Since: February 16, 2014
Forum Posts: 175

Offline
I had the pleasure of playing a Fiddlerman Concert violin and was enormously pleased to see the strings so low.  I quickly copied the bridge height for my other violin and as I move to other violins I anticipate using the same bridge height.
But I am watching YouTube videos of soloists very closely for fingering and notice that the string height on their violins is very high.  It is so high sometimes that you can see the strings bending and stretching as they press down on them.  And it doesn't seem to slow them down at all.  Not even for fast double stops or broken chords moving up and down the neck.
I really just assumed that no professional would ever play with strings as high as you find them on most standard violin setups.
What's going on?  Is there some disadvantage to setting your strings low?  Why do these brilliant soloists play with their strings so high?

damfino
my own little world
December 20, 2015 - 2:11 pm
Member Since: July 23, 2015
Forum Posts: 1903





From what I understand, if your strings are too high it can get difficult to play, especially in the higher positions. I'm still only playing in 1st, but if the strings are too high, it could still cause some finger pain. So I think as long as none of the strings are so low they are vibrating against the fingerboard and making weird sounds from that, you should be fine. 
☆•*¨*•¸¸¸.•*¨*•☆•*¨*•¸¸¸.•*¨*•☆•*¨*•.¸¸¸.•*¨*•☆
World's Okayest Fiddler
☆•*¨*•.¸¸¸.•*¨* •☆•*¨*¨*•¸¸¸.•*¨*•☆

December 20, 2015 - 11:46 pm
Member Since: December 15, 2014
Forum Posts: 210

Offline
I doubt that there are conclusive facts as to the best set up however there can be conclusions as to typical setups for a given situation (I think).
so I have experience playing two setups - I.E. Low and high bridge. My own fiddle has a high bridge that I enjoy playing, up to the the eigth position and then after that I begin to reach/stretch fingers to notes. A perk of having such a high bridge is that the angle of the string allows one to find intonation by feeling when the string touches the finger tip as the instrumentalist hovers his finger over the string moving up the fingerboard. Often when we are playing music it has a lot to do with feel, acustome to the instrument you should know where a specific tone will appear. The nut to bridge angle along a flat fingerboard allows one to feel those tones out.
alternatively, the flater angle from a lower bridge feels really smooth and easy to articulate at the cost of less accuracy.
another discussion can be made about bridge thickness. I feel thicker means louder or bolder, while thinner is light and well thin... But both can be sweet depending on the vibrato.
please excuse punctuation and spelling because I am typing on cellphone.

December 21, 2015 - 12:29 pm
Member Since: February 16, 2014
Forum Posts: 175

Offline
cdennyb said
....

Usually I measure from across the fingerboard to the bridge and set the E string at 1.5mm high, the G string 3.5mm high. 
Fiddlerman said
....
My favorite specs are 5 mm at the G and 3 mm at the E.
... Your concert is surely set up with 5 mm - 3 mm
...
 cdennyb, that is closer to what I am seeing on the Concert bridge.  Fiddlerman, do you measure string height at the same place as cdennyb?

December 21, 2015 - 1:19 pm
Member Since: December 2, 2013
Forum Posts: 45

Offline

Jim Dunleavy
United Kingdom
December 22, 2015 - 4:32 am
Member Since: April 19, 2015
Forum Posts: 468








December 22, 2015 - 11:42 pm
Member Since: October 10, 2011
Forum Posts: 184

Offline

Hang on indeed!. I've always seen my Luthier measure string height at the end of the finger board. Otherwise the neck angle would make measuring at the bridge irrelevant. Is not the neck angle fairly critical to correct string height? Fiddles with incorrect neck angles (usually too low) would necessitate a bridge that is too low!? I've seen quite a few fiddles that when taking a first look at the bridge, it is obviously lower than 'average' and invariably the neck angle is low. Having said that, this construction/set-up sometimes seems to work, but ime, more often than not, it doesn't.   
"Striving to attain Mediocrity"

December 23, 2015 - 9:14 am
Member Since: February 15, 2015
Forum Posts: 93

Offline


Seems to me if there are standard dimensions to be taken, there should be a standard position for them to be taken from.  The old MENC standard of 3.5 / 5.5 mm seems to be taken from either the end of the fingerboard or a half a centimeter in from the end...  most commonly I saw referenced from the top of the fingerboard to the middle of the string.  At least that is the info I found from at least 4 different sources on the internet, fwiw.  I am actually having a new bridge / soundpost installed on my violin right now (geared pegs and new strings, also :)), and I will be picking it up tomorrow.  So I'm glad I caught this thread.  I will ask my luthier how he measures string height for some added insight.

BillyG
Brora, North-east Scotland
December 23, 2015 - 1:33 pm
Member Since: March 22, 2014
Forum Posts: 2775







Yes... it is easily understood - or even misunderstood - ( and no, I don't have a specific answer - but I "know" what I'm doing here - LOL ) - what seems to be missed out in these details is "exactly where" this measurement is taken from -  I understand it but I agree - it is not clear (from the stuff in the internet) - but - at the same time of course - it really matters - if you have for example, nice, low tension strings with too-low-a-separation to the fingerboard - sure - they are gonna ring-against-it on ff playing - and it really IS a fine measure - for higher positions - of course you also want the string as close to the FB as possible - and - you want the bridge shape to allow double / open string stops to "still work" without "unavoidably" bowing an adjacent string....   it is all math..... ( and not easy to bring home - ask @cdennyb - LOL Dennis )
I seriously recommend not copying my mistakes. D'oh - 
Please make your own, different mistakes, and help us all learn :-)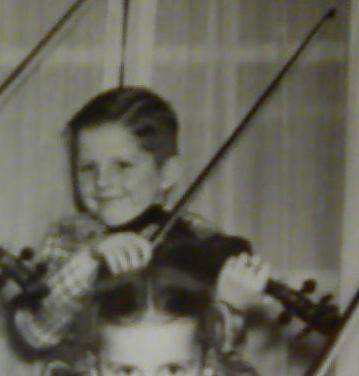 December 24, 2015 - 3:14 am
Member Since: January 21, 2012
Forum Posts: 2647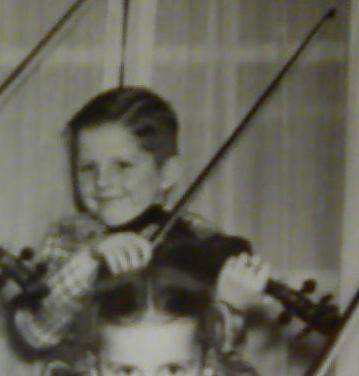 December 24, 2015 - 3:28 am
Member Since: January 21, 2012
Forum Posts: 2647
I've been watching this thread from day one and the previous post is a book I bought from my luthier a couple years ago.
I think bridge height is relative to string height above bridge end of the fingerboard which is relative to fingerboard height above the belly of the instrument. which is 27 mm, if your fingerboard is the correct length of 270mm.
The "Strobel" books can be purchased through, "Amazon" and are (from what I'm told) considered the holy grail of stringed instrument making and adjustment.
Ken.

Jim Dunleavy
United Kingdom
December 24, 2015 - 3:56 am
Member Since: April 19, 2015
Forum Posts: 468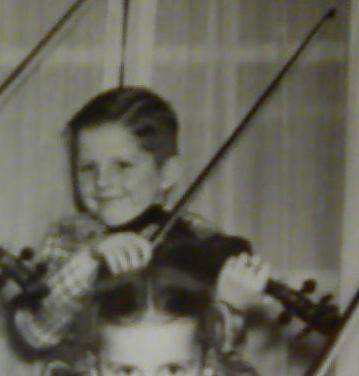 December 24, 2015 - 9:00 am
Member Since: January 21, 2012
Forum Posts: 2647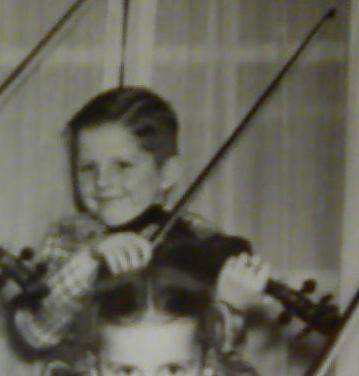 December 24, 2015 - 9:03 am
Member Since: January 21, 2012
Forum Posts: 2647

Forum Timezone:
America/New_York
Most Users Ever Online: 231
Currently Online: Pat, cid
59 Guest(s)
Currently Browsing this Page:
1 Guest(s)
Members Birthdays

Upcoming
Sofia Leo, TKDennis, Ms-G, FiddleDetroit, CookiesViolin, Bobby, Elaisa, Michael Browder, EBurrell, Gordon Shumway, ViolinD, dougga, MoonShadows
Top Posters:
Mad_Wed: 2849
Barry: 2673
Fiddlestix: 2647
Oliver: 2439
DanielB: 2379
Kevin M.: 1969
damfino: 1903
cdennyb: 1814
TerryT: 1726
Ferret: 1575
Member Stats:
Guest Posters: 2
Members: 19575
Moderators: 0
Admins: 7
Forum Stats:
Groups: 16
Forums: 58
Topics: 7667
Posts: 95990
Newest Members:
QbnzaqdPremi, reneqx16, GrdrmowPremi, QpxpukiPremi, NqgzgbaPremi, RixesjlPremi
Administrators: Fiddlerman: 14138, KindaScratchy: 1732, coolpinkone: 4168, BillyG: 2775, MrsFiddlerman: 0, Jimmie Bjorling: 0, SimplePressHelp: 0