A
A
A



Topic RSS

Modal Scale Keys
What makes modal scales different?





(2

votes)

January 22, 2021 - 12:28 am
Member Since: June 10, 2020
Forum Posts: 1349

Offline




  There is an abundance of Traditional Fiddle music based on Modal scales.
I admit I still have to go back to some of my reference material for help when I need to identify a Key, especially Modal scale Keys. 
Wanted to share this great article from "Berklee Online" that helps me understand what's different about them and even includes an interesting exercise to do. 

Let me know if this link breaks again!
https://online.berklee.edu/tak.....d-minor/ 
In afterthought, figured I should also re-mention this link discussing Minor scale pattern variation - for added understanding. 
https://www.schoolofcompositio.....-scales/ 
"The Fiddler", from the "Let the Dance Begin" sculptural installation, by Maurice Harron -  at Strabane, N. Ireland.
- Emily

February 20, 2021 - 5:23 pm
Member Since: June 10, 2020
Forum Posts: 1349

Offline




A recent podcast interview with Liam Thomas Bailey talking about how much he likes the modal keys, got me thinking again.
Didn't know modal keys/scales existed until I got on this forum - thought I just liked minor keys.  I understand them now, but they didn't really mean much to me other than I play a lot of them - still don't know the patterns by heart. 

I like the idea of better understanding what I like in music.  Think we ALL have a little more complex love of music, not simply a preference for " Major" or "Minor".
Like in any other creative endeaver, it's better to have more tools! 
So, thought if only I could put a "face" to some of these modes then maybe I'll get a better feel for what I'm playing with - and how to use them down the road. 
• Seems I like a lot of A dorian, like Rocky Road to Dublin (off the top of my head) and who doesn't love Scarborough Fair?  
• Just found out when I learned Banish Misfortune that it is D mixolydian. 
• Didn't think I knew any lydian modal tunes until Liam pointed out The Simpsons... 

Go ahead and laugh, but then listen to this lydian tune! 
Elliott Smith - Waltz #1
Okay, now I'm REALLY interested... did Waltz #1 remind anyone of some other music (Pink Floyd, or Enya maybe)? 
Great article, "Lydian Mode: How to Use it to Write Better Songs". 
https://blog.landr.com/lydian-mode/ 
Here's the parent article, "Music Modes: How to Enrich Your Songs With Modal Color". 
https://blog.landr.com/music-modes/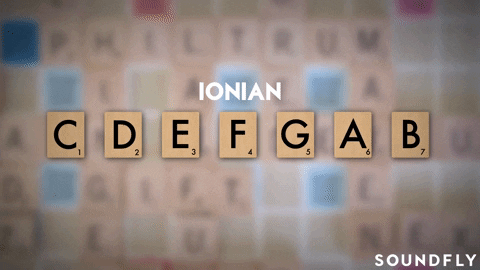 Think I'll start to be on the lookout for more music that use some of the other modes! 
- Emily

February 20, 2021 - 6:27 pm
Member Since: February 9, 2019
Forum Posts: 1254

Offline


forget its guitar..this guy explains things as good as anybody.  for instance..if you looked at just the sheet music for banish..depending on who notated it and such..and it had one #.. how would you KNOW its mixolydian and not Ador or Bminor or G major?   he goes into some of that here using sweet home alabama.  be careful... lol..deep rabbit hole. 😁  but fun.  like i was saying earlier in the ither topic.. other than a learning thing, it seems playing tunes on fiddle may not require as much in this area.  bluegrass, jazz, pop fiddlers probably would need more due to the backing other muscians and improv breaks.  youd want to make sure your choices of scale runs and double stops matched..  but it seems to me especially playing like irish tunes and stuff youd be playing the melody and it is what it is.  not diminishing the value and i love the subject..just maybe not something to sweat as much about on fiddle.  opinion and not a knock on your topic, just my rambling.  hope the video is useful.  he has two excellent books that go way deep into the subject.  but theyre guitar oriented.

February 20, 2021 - 7:26 pm
Member Since: June 10, 2020
Forum Posts: 1349

Offline




@GregW -
This is a SUPER video - actually does clear a few things up for me.
Was just thinking about tunes that change keys, but Classic Modal Interchange?
Fabulous! - probably a lot of this going on in music I love, no wonder I'm so confused. (lol)
The different ways of looking at "Sweet Home Alabama" is extremely interesting. 
Also, REALLY appreciate you pointing out the common use of lydian mode in Scandinavian music (Emilie Waldken, Halling video)! 
Thanx, Greg!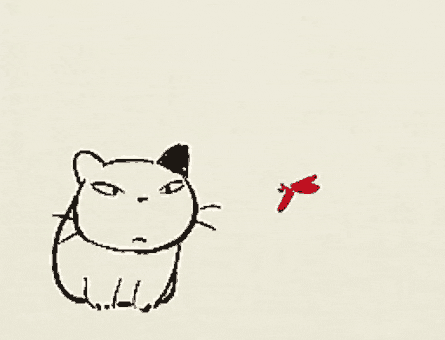 I may just have to stick to the broad term, "modal music" when describing music I like. (lol)
- Emily

February 20, 2021 - 8:23 pm
Member Since: February 9, 2019
Forum Posts: 1254

Offline



February 21, 2021 - 1:01 am
Member Since: June 10, 2020
Forum Posts: 1349

Offline




Okay, so far I can see why I like Pink Floyd. 

David Gilmour liked to use the dorian mode e.g., Another Brick in the Wall is D dorian. 
But what about Phrygian?  
Turns out phrygian modal music can get pretty strange & dark - LOVE IT! 
Well, the theme from "Lord of The Rings", David Bowie's "Space Oddity" and Metallica's "Wherever I May Roam" are all phrygian! 
Have to say I love Flamenco music - phrygian mode!
All about the sound of the Phrygian mode - by QJamTracks!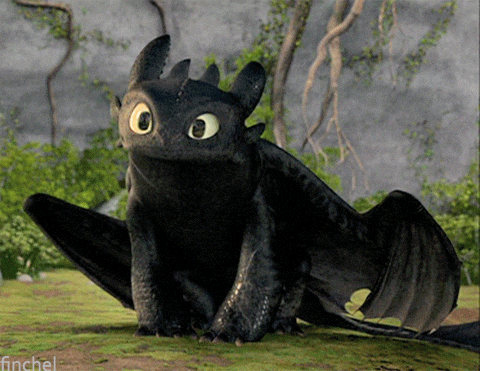 Oooh... now I'm wondering what about the music from "How to Train Your Dragon"? 
This is enough brain work for me for a while. (lol)
- Emily

February 21, 2021 - 9:09 am
Member Since: June 10, 2020
Forum Posts: 1349

Offline




I'm trying to keep from running down the rabbit hole, but... 
Got to love Grace Slick's "White Rabbit" with Jefferson Airplane - F# phrygian mode!  Performed here by Quartet San Francisco!
...curious about a few other modes, now. (lol)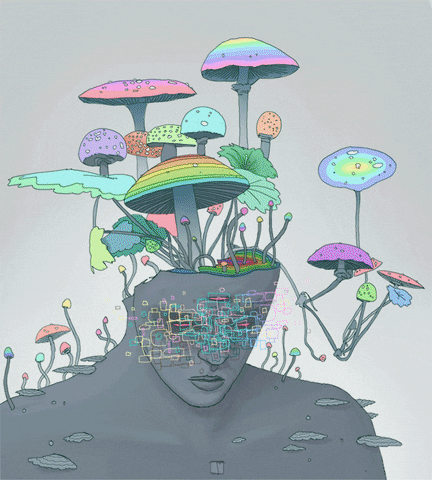 🤔 I was barely a teenager when this song became popular - always associated it with the book that helped keep me away from drug use, "Go Ask Alice" (thought at that time to be a real diary)... too bad I didn't find a book it's equal about teenage alcohol use, back then. (lol) 
Don't do drugs or alcohol! 
- Emily

February 21, 2021 - 6:43 pm
Member Since: June 10, 2020
Forum Posts: 1349

Offline




Just found my new best friend! 
https://www.scales-chords.com/.....nder.php 
Really helps, for right now, if I suspect a tune is modal. 

...would be cool if I get to where I'm changing tunes to modal keys or composing them.🙄 
- Emily 
I'm in a mode...

Forum Timezone:
America/New_York
Most Users Ever Online:
696
Currently Online:
Mouse
,
stringy
Currently Browsing this Page:
1
Guest(s)
Members Birthdays

Upcoming
Muja, terezka, AndrewAllanRoberts, DanielB, Frank Howard, Nick, kay88, Kmmoon, StaceyC, Leigh
Top Posters:
Mad_Wed: 2849
Barry: 2680
Fiddlestix: 2647
Oliver: 2439
DanielB: 2379
damfino: 1992
Kevin M.: 1971
cdennyb: 1815
TerryT: 1728
Ferret: 1575
Member Stats:
Guest Posters: 3
Members: 27419
Moderators: 0
Admins: 7
Forum Stats:
Groups: 16
Forums: 61
Topics: 8893
Posts: 110312
Grace, Zesinger, real-estate-appraisal, Joel44, Ray, Jane Smith
Administrators:
Fiddlerman: 15356, KindaScratchy: 1756, coolpinkone: 4180, BillyG: 3569, MrsFiddlerman: 2, Jimmie Bjorling: 0, Mouse: 2667
©
Simple:Press
—