Check out our Forum Rules. Lets keep this forum an enjoyable place to visit.
A
A
A



Topic RSS

Uneven heights on strings? And new violin opinions.





(0

votes)

March 9, 2012 - 8:48 pm
Member Since: March 9, 2012
Forum Posts: 1

Offline
I got a new violin just about 2 weeks ago from a music store called Music and Arts. The violin is from Eastman Violin and the name of the violin is Otto Benjamin Series ML-300 (http://www.musicarts.com/Otto-.....716279.mac).
The problem I have with this violin is that the D string seems to be too close to the height of the G and A strings so whenever I play on the D string, I would sometimes accidentally hit the surrounding strings.  I can play the D string alone but I'd have to give some focus to control myself from hitting the other strings if I'm playing at a fast tempo.  But I'm also able to play G D and A strings all at once if I use enough force so I'm not sure if that's normal or that's a bad thing.
Another problem is that whenever I play really high notes, there's this sound that sounds like a rosin-less bow is rubbing against the strings.  This usually happens after the D note on E string or just a really high shifted position on the A string.
Basically the possible problems I have are:
- D string seems a little bit too low or the surrounding strings are too high
- Playing high notes gives off a sound that sounds similar to rubbing a rosin-less               bow on the string.
I tried taking some pictures at a parallel angle with the strings but it's still not a clear picture. 
http://s17.postimage.org/ajc4b....._48_03.jpg
http://postimage.org/image/mhzs6w8kd/
http://postimage.org/image/ksqoytsv1/
http://postimage.org/image/5lapeh10d/
 And if you're still feeling helpful after all that :o, then can you tell me whether the violin is a decent violin?  Much thanks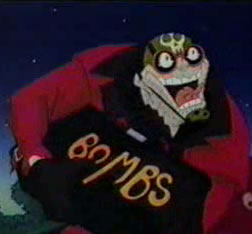 March 9, 2012 - 11:29 pm
Member Since: January 27, 2012
Forum Posts: 73
That looks like a very nice instrument. 🙂  I am not sure on heights for the middle strings, but the E string should be roughly 3.5mm measured from the end of the fingerboard to the bottom of the string.  The G string roughly 5.5mm.  I imagine the A and D are somewhere in between.  Each string needs a little more height since each one needs a bit more room to vibrate without striking the fingerboard -- or so I understand it.  Fiddlers prefer the strings closer to the fingerboard, while classical violinists might like them higher.
I'm not sure that's the answer you're looking for, but maybe it will put you in the right direction.  It's probably in the setup of your instrument (perhaps the bridge is altered, crooked, angled, warped, etc.).  A professional luthier could definitely help you with that, but I'm sure some of the more knowledgeable folks on this forum can be of assistance as well.

March 10, 2012 - 3:37 pm
Member Since: January 18, 2012
Forum Posts: 347

Offline
I recently bought an Eastman violin. So far a like it a lot.  Seems like a quality, well made instrument and so far I like the tone quality... Plus Eastman came highly recommended by several players and instructors that I spoke with prior to buying.
Regardless of quality however, setup of any violin is crucial. It seems that no one setup is the same depending on where you buy it. Some music stores will selll it more or less "as is" with very little setup, other reputable luthiers will spend the extra time and care to set things up carefully and/or to the musicians specs.
From the pics your bridge seems to be cut pretty much the same as mine but it's hard to tell just from the pics. perhaps check some of the resources  mentioned above regarding bridges, heights, setup, etc.

Forum Timezone:
America/New_York
Most Users Ever Online: 231
Currently Online:
58 Guest(s)
Currently Browsing this Page:
1 Guest(s)
Members Birthdays

Upcoming
Sofia Leo, TKDennis, FiddleDetroit, CookiesViolin, Stephen, Bobby, Dorque, Elaisa, Michael Browder, EBurrell, Gordon Shumway, ViolinD, dougga
Top Posters:
Mad_Wed: 2849
Barry: 2673
Fiddlestix: 2647
Oliver: 2439
DanielB: 2379
Kevin M.: 1969
damfino: 1906
cdennyb: 1814
TerryT: 1726
Ferret: 1575
Member Stats:
Guest Posters: 2
Members: 19784
Moderators: 0
Admins: 7
Forum Stats:
Groups: 16
Forums: 58
Topics: 7673
Posts: 96064
Newest Members:
nfkifchuryic, robertvd60, marimd69, Ivashachuryic, gaylefy69, ericabh60
Administrators: Fiddlerman: 14138, KindaScratchy: 1732, coolpinkone: 4168, BillyG: 2782, MrsFiddlerman: 0, Jimmie Bjorling: 0, SimplePressHelp: 0