Welcome to our forum. A Message To Our New and Prospective Members . Check out our Forum Rules. Lets keep this forum an enjoyable place to visit.
Private Messages Not Working
The developers of "Simple Press" are aware of the issue with PM's and are working on it. Sorry for the inconvenience.
A
A
A


Topic RSS

Creative Use Of Backing Tracks
Thinking outside the box!





(18

votes)

October 17, 2022 - 5:45 pm
Member Since: February 10, 2019
Forum Posts: 3255

Offline

October 17, 2022 - 6:56 pm
Member Since: June 10, 2020
Forum Posts: 6506

Offline

October 19, 2022 - 12:49 pm
Member Since: June 10, 2020
Forum Posts: 6506

Offline
@Fiddlerman -
Sorry, that error doesn't show up for me, but you didn't miss much - I haven't done anything with it, yet. 
Btw, you don't have to feel sorry for the 'have you ever had a dream' kid... found out more about his recording - and he's not a kid anymore! 
How I Accidentally Became a Meme
- Emily

November 21, 2022 - 9:57 am
Member Since: June 10, 2020
Forum Posts: 6506

Offline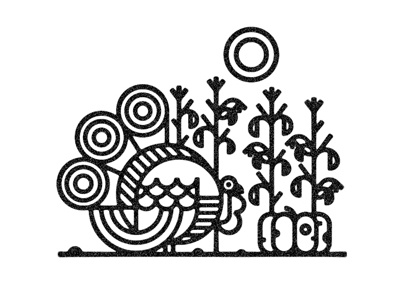 I have to admit, the idea of looping some sound/verbal effect, or using a sound effect to replace a musical instrument in a backing track - to play Viola or Violin along with, is still really appealing to me! 
Doesn't hurt to keep the creative juices flowing, so I've been peeking around a bit more before I start actually experimenting. 
Can't believe I even entertained the thought of running down a rabbit hole about Sound Collage, Remixing and DJ Mixing, but since most people have the ability for Multitrack Recording these days - it's worth taking a peek at for making backing tracks. 
...is a type of music composition that utilizes recorded sounds as raw material.  Sounds are often modified through the application of audio signal processing and tape music techniques, and may be assembled into a form of montage. It can feature sounds derived from recordings of musical instruments, the human voice, and the natural environment as well as those created using synthesizers and computer-based digital signal processing. (wikipedia) 

Compositions in this idiom are not restricted to the normal musical rules of melody, harmony, rhythm, metre, and so on.
🤔...  I think I'd much prefer if they were restricted to music composition rules! (lol) 
Mentioning, up front - this video would've been GREAT for Halloween! 🤗 
"Music Is Life", a Musique Concrète Sound Collage by Evan Schafer.  
Here's my Thanksgiving contribution for your sound library! 
"Angry Turkey Hen"  (the others chime in)
I don't think it would even be much of a stretch to mimic a turkey on viola or violin... I don't know about anyone else, but it feels pretty good to have permission to sound worse than I normally do.
- Emily

December 10, 2022 - 3:37 pm
Member Since: June 10, 2020
Forum Posts: 6506

Offline
@Barry -
Hey, I can't remember the last time I've seen you here! 
What have you been up to? 
I started this thread hoping people would come up with new things to try when creating a backing track.  Admittedly, I got a little carried away with some sounds, but would love to hear any ideas you might have! 
Glad you're back! 
- Emily

March 12, 2023 - 5:11 pm
Member Since: June 10, 2020
Forum Posts: 6506

Offline

March 20, 2023 - 6:55 pm
Member Since: June 10, 2020
Forum Posts: 6506

Offline
Back up to the original ideas starting this thread in the OP! 
We can use Hindustani Indian music Taals for accompaniment to Western style of tunes - as ABitRusty showed with Porthole of the Kelp in the Random Stuff From The Fiddle Cave Thread! 
"Tintal" (Teen Taal) & "Kaharawa Tal" can work to accompany for tunes in 4/4 time, while "Ektal" should work for 6/8 time - but try others! 
There are many practice loops available on YT, with specific BPM and Tonic Drones - the BPM can be altered in music software or in the YT video settings to match what you are playing. 
Taals can add tremendous color/tone to any melody you enjoy playing on fiddle, viola or cello! 
In Indian music each Raga is set to a specific "Taal" accompaniment. 
From the Indian Music Structure Thread: 
Taals (Tals or Tala) are the rhythmic framework that Ragam (raga, raag) are set to as accompaniment. 

 3 Tempos - 'Vilambit' (slow, 30-70 BPM), 'Madhya' (medium, 70-180 BPM), 'Drut' (fast, 180-350 BPM)
has a cyclic pattern, meter
each measured by a specific number of 'matras' (beats)
the number of matras/beats are fixed, but subdivision rhythm & tempo can change throughout - can be more an overall groove 
can include a tonic drone 
they can be made up of different percussive sounds that have specific names (Bols) 

Common Taal Matras & number of beats in a cycle & division:

Tintal (Teen Taal) & Tilwada Tal: 16 (4/4/4/4) 
Rupak Tal (Roopak Taal): 7 (3/2/2) 
Jhaptal: 10 (2/3/2/3) 
Ektal & Chautal: 12 (2/2/2/2/2/2) 
Kaharawa (Kaharva) Tal: 8 (4/4) 
Dadra Tala: 6 (3/3) 
So, here's an example of a 'Teen Taal' practice loop that works well with "Porthole of The Kelp". 
Madhyalaya (Madhya) vaguely means 'medium tempo' (70-180 BPM) - this is 180 BPM, so needs to be slowed down. 
Check out the Making Backing Tracks Thread!

March 20, 2023 - 11:30 pm
Member Since: February 10, 2019
Forum Posts: 3255

Offline
Thank you @elcbk.   ill be trying mug of brown ale/kilavil next so may look for a ektal in the kontak instrument i used.   I found an ensemble to use and was able to take that midi and bring it in as an 8 measure loop.  just duplicated it and mixdown to audio and used that.   the individual instruments are in there too.

April 18, 2023 - 10:31 pm
Member Since: June 10, 2020
Forum Posts: 6506

Offline
@ABitRusty -
Omg, I am so lazy! 🤣
Maybe a good thing, cause I just found THE BEST (if I don't say so myself) recorded music to jam a REEL on - or just groove with some improv!  ...got to thinking of something like "Leaving Brittany" - only in minor.
I have been listening to several Okuma videos - different rhythms slowly introduced in the mix - all interesting... could listen to this all night. 😊  
"The Watcher"
It's A WHOLE NEW WORLD if you dial the speed back to .75 on the video settings & try a little improve with the Bm scale, or the E Blues Scale! 
I have to say, the 'off the beat' stuff that comes in (with this next one) is messin' with me - it's a challenge! 
I'm sure it's just that my brain has been filled with too many different rhythms - many are slowly getting easier for me, though. (lol) 
BUT - thinking parts of this could be considered/used as cool licks!
I REALLY enjoyed Julie Lyon Lieberman's workshop at Fiddle Hell, "Playing Over Rhythm Changes".  She mentioned that listening to a backing track, & trying to play something new over it, leads to new pathways formed in the brain - just by spending as little as 2 minutes a day! 
...discovered she's got some great YT videos and a wealth of learning aides on her website, too. 🤗 

April 20, 2023 - 10:46 am
Member Since: February 10, 2019
Forum Posts: 3255

Offline

April 20, 2023 - 5:54 pm
Member Since: June 10, 2020
Forum Posts: 6506

Offline
@ABitRusty -
Guess "The Watcher" isn't really anything special - think I'm just in a mood for goovin' in minor. 
I turned it down to .75 & just fooled around, starting with B (on the G string) & F# (on the D string) - remember thinking of "Leaving Brittany", then again - I never thought of "Leaving Brittany" as a waltz - listen to the beginning of the B minor version at the session. 
Then tried some REELS - played Freemount Bypass, it's PERFECT! 
AND Gian Marco's Bm version of The Musical Priest! 
LOVE Tongadale in Bm (from the "Tongadale", "The Mill House" & "Whistler of Rosslea" Thread)!
Edor - Drowsy Maggie & The Tarbolton Reel! 
...but you can try a favorite reel in D Major or Amix. 
Only been messin' with improv for the Tête Sage video.
...Kevin's had enough - making me wear headphones. 🤣

May 13, 2023 - 3:40 pm
Member Since: June 10, 2020
Forum Posts: 6506

Offline
I take it back. 
"The Watcher" IS something special! 
...to me anyway 😁 clicking right into place with a few of my other recent topics, it's a 'HEMIOLA'! 
...at least I HEAR a Hemiola in it.
I had to check to make sure, so just lined up the '1' beat on both. 
...do you hear it?

Really cool I found quite a few tunes that sound good played with it.  I'm sure there's more, I just need to slow everything down a bit!   🤔... will need to start thinking about making my own Hemiola. 
There's some other great rhythms, with great range of BPM, to try at the Drumset Fundamentals YT Channel!

June 4, 2023 - 12:20 am
Member Since: June 10, 2020
Forum Posts: 6506

Offline
Okay, not exactly creative use of a backing track... yet, but always on the lookout (hearout?) for creative sounds to use 'in' a backing track. 
Missed my chance to record a good one, today.😞 
Second time in the last couple weeks I've been without my phone & missed this really cool sound Madmartigan makes (on rare occasion).  Everything has to be just right while he's feeling super happy & purring with his mouth open - the only way I can describe it, is he can sound like a cross between someone stripping the gears of a manual transmission & a fan belt slipping!
...hopefully I'll catch him next time! 🤫
Also working my way up to a good collection of mews & noises from Bugsy. 
I have to get back to pedals & EV, but all my exploring of rhythms & syncopation recently has diverted my attention... geez, I can see it's going to be hard to resist the urge of evolving into a closet DJ. 😑
Anyone else keeping a stash of cool sounds to use in their backing tracks?

June 4, 2023 - 6:12 pm
Member Since: February 10, 2019
Forum Posts: 3255

Offline
@ elcbk here is some How to videos on backing tracks
And here is some interesting videos on sampling a cat to make a song.
think ill be sticking to I IV V progressions for a while.   Doing good to learn the latest melody 🙂   not sure i have time to jump of into sampling or much more than getting latest tunes better.
Forum Timezone:
America/New_York
Most Users Ever Online:
696
Currently Browsing this Page:
1
Guest(s)
Members Birthdays

Upcoming
Dax, Epiphany, Grunyon, Lullyfan, TonicScale, JuanFiddler, Violince, Doc Miller, Gjinja, Mariana, ibtonystark, callum bryne
Top Posters:
ELCBK: 6506
ABitRusty: 3255
Mad_Wed: 2849
Barry: 2687
Fiddlestix: 2647
Oliver: 2439
DanielB: 2379
Gordon Shumway: 2315
damfino: 2095
Mark: 1973
Member Stats:
Guest Posters: 3
Members: 31492
Moderators: 0
Admins: 7
Forum Stats:
Groups: 16
Forums: 80
Topics: 10288
Posts: 129720
Administrators:
Fiddlerman: 16296, KindaScratchy: 1760, coolpinkone: 4180, BillyG: 3744, MrsFiddlerman: 2, Jimmie Bjorling: 0, Mouse: 4611
©
Simple:Press
—