Check out our Forum Rules. Lets keep this forum an enjoyable place to visit.
A
A
A


Topic RSS

Hellooooo





(0

votes)

February 16, 2013 - 1:21 am
Member Since: January 21, 2013
Forum Posts: 5

Offline
So, I've been lurking around the forums for a bit here and decided I should probably come out and say hello.
Hello.
Not really sure what to say here but I can say this community seems like a pretty awesome place for anyone interested in violin. After shopping around a bit for my violin I decided to buy a violin from the fiddlershop and I splurged on an instrument beyond my abilities (the August kohr k565) because I remembered while learning to play guitar that one of the more frustrating aspect of learning a new instrument is we generally start on a fairly low quality one which is more difficult to play/sounds worse, which in turn makes the whole process harder to stick to. So I figured if I'm gonna try this its gonna be "go big or go home".
So far I'm working on making twinkle twinkle little star not sound like it is being performed by dying cats. No such luck yet, though.

February 16, 2013 - 7:05 am
Member Since: January 14, 2013
Forum Posts: 888

Offline

Hi Aeghas, I agree with you. It is a great place for one who is interested in this instrument. Like you I am just getting started and this site is very helpful. Have fun in your venture.

February 17, 2013 - 12:45 am
Member Since: January 19, 2013
Forum Posts: 113

Welcome aboard Aeghas and congrats getting a great violin and on starting your adventure!  I can't agree more about playing on an instrument above your abilities, it really does help with motivation!  Moving away from the dying cats will take time lol, I'm still very new myself and hit those moments that make ya go ouch haha but it'll all fall in place

.

Helvetika
The Paris of the Prairies Saskatoon SK Canada
February 17, 2013 - 10:49 am
Member Since: February 2, 2013
Forum Posts: 88

Offline



Smart move Aeghas on getting something better right away!  I wish I had done that!  I'm still working on that! You will find so much info here it will make your head spin!  I am still a rank beginner myself after almost 3 years of intermittent practice i find myself motivated and inspired.  Welcome!
zickler88
Selangor, Malaysia
February 17, 2013 - 11:11 am
Member Since: March 14, 2012
Forum Posts: 31

Offline

Picklefish
Merritt Island, Fla
February 17, 2013 - 12:48 pm
Member Since: June 25, 2012
Forum Posts: 1281
Welcome Aeghas,
Welcome to the forum, there are plenty of posts and opinions about the best and worst ways to do things with the Violin. I just want to say that I am also learning the Guitar and Piano and am willing to trade Violin secrets, tips and tricks for same. lol. Also if you who do play Guitar are good at transposition please feel free to prepare music that accompanies the violin tunes, especially the group projects. I personally feel we need a "Flat Bridge" 6 string Fiddle section here!
Peace Pfish.
"Please play some wrong notes, so that we know that you are human" - said to Jascha Heifetz.

February 17, 2013 - 1:19 pm
Member Since: November 8, 2012
Forum Posts: 555

Offline

Greetings and welcome!. There is a vast range of players from young beginners to mature beginners. We have exceptional players and well seasoned ones (A-1 Seasoned according to another post somewhere). If you have the desire to play, you'll find people in whatever skill level you find yourself.
"I find your lack of Fiddle, disturbing" - Darth Vader

February 17, 2013 - 10:44 pm
Member Since: January 21, 2013
Forum Posts: 5

Offline
Thanks for the welcome everyone. So far I'm very pleased with the k-565 (although it probably isn't too pleased with me).

I was really hoping to get lessons, but after trying to contact the two nearest teachers (about 60 miles away) I haven't gotten a reply from either of them after a week of waiting. So I think I may have to just make do with what I can glean from the Internet and violin books. I know having someone there to show you where you're making your mistakes is an invaluable resource, but it just might not be in the cards for me quite yet. I'll keep hoping one pops up soon though.

February 17, 2013 - 11:29 pm
Member Since: January 21, 2013
Forum Posts: 5

Offline
I live about 2 hours away from Seattle, Washington. I checked craigslist for lessons near me and the closest I found there was about an hour away, which are the ones I tried to contact. After not getting any responses I just did a google search for violin lessons in skagit county (where I live) and came up empty. I haven't checked with a union, nor am I sure how to go about doing so.

ratvn
Kent, Washington USA
February 17, 2013 - 11:51 pm
Member Since: October 14, 2012
Forum Posts: 550

Offline

coolpinkone
California, the place of my heart
February 18, 2013 - 1:06 am
Member Since: January 11, 2012
Forum Posts: 4168







February 18, 2013 - 10:49 pm
Member Since: January 21, 2013
Forum Posts: 5

Offline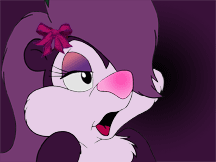 February 19, 2013 - 12:58 pm
Member Since: May 6, 2012
Forum Posts: 153

Offline


Mad_Wed
Russia, Tatarstan rep. Kazan city
February 20, 2013 - 2:08 pm
Member Since: October 7, 2011
Forum Posts: 2849

Offline





Forum Timezone:
America/New_York
Most Users Ever Online: 231
Currently Online:
46 Guest(s)
Currently Browsing this Page:
1 Guest(s)
Members Birthdays

Upcoming
Shell, Squiryl, Schaick, GlassTownCur, mcassidy2004, MyMing, CarolineNH, JamesRSmithJr, SethroTull86
Top Posters:
Mad_Wed: 2849
Barry: 2673
Fiddlestix: 2647
Oliver: 2439
DanielB: 2379
Kevin M.: 1969
damfino: 1907
cdennyb: 1814
TerryT: 1726
Ferret: 1575
Member Stats:
Guest Posters: 2
Members: 20548
Moderators: 0
Admins: 8
Forum Stats:
Groups: 16
Forums: 58
Topics: 7728
Posts: 96607
Newest Members:
summercf2, rosariokl11, bennieAport, brigittezc11, Gtorane, allisonkj1
Administrators: Fiddlerman: 14222, KindaScratchy: 1732, coolpinkone: 4168, BillyG: 2827, MrsFiddlerman: 1, Jimmie Bjorling: 0, SimplePressHelp: 0, peopleshost: 0