Check out our Forum Rules. Lets keep this forum an enjoyable place to visit.
A
A
A



Topic RSS

3D Printed violin





(1

votes)

August 8, 2013 - 7:33 pm
Member Since: June 1, 2012
Forum Posts: 36
Most of you who read my introduction thread know that I'm a research scientist in computer graphics by trade.  Something I've been doing for a little over 20 years, so I recently went to the academic conference SIGGRAPH.  This year, one of the popular things going on in the expo part of the conference was a lot of things about 3D printing.  
And in one of the booths, I got to take hold of and actually get to play one of these --
The model I tried was made by a different company with a different process than the one shown in the video, but is still based off a 3D scan of a Strad.  It was modified a little bit to have two thin sound posts that are integrated into the body (i.e. not inserted plugs -- the bridge is fitted above the gap between them) to account for the attenuation of high frequencies for this somewhat softer material.  It definitely helps the higher end project a little better, though it still had a tinny timbre to it with an odd low-frequency buzzing when you really played high up.  I feel like a sigmoid profile to the sound post might fix that, but that's just a speculative guess on my part.  The low end is what really sounded good.  It was a little hard to really judge, of course, because it's an expo with lots of people around chattering, so too much background noise, but it was pretty cool overall.  It is still quite a bit heavier than a wooden instrument, but as I play Carnatic seated with the scroll on my foot, it doesn't really bother me.  I think a lot of that can be accounted for with materials, and maybe being able to print thinner manifolds and so on,
The amazing thing about it to me is that you could theoretically make a violin like that in a single day for around $65 worth of raw material per instrument plus the cost of a tailpiece, chinrest, strings, pegs, and fingerboard (the version I tried didn't have a printed fingerboard) so iteration and trial and error is not that costly.  That bodes well for eventually being able to make something that really sounds impressive down the line.  I asked them why they didn't consider using this for electric instruments since you can mostly rely on quality strings and quality electronics for that...  but they basically gave me an answer I would give if I were them -- where's the challenge in that?  🙂

August 8, 2013 - 9:13 pm
Member Since: May 4, 2012
Forum Posts: 2379

Offline




Cool!
I doubt that 3D printed violins will ever replace the traditional on most levels of playing, but the possibilities for consistent beginner instruments of reasonable quality alone makes the concept well worth exploring.  Good to see.
"This young wine may have a lot of tannins now, but in 5 or 10 years it is going to be spectacular, despite the fact that right now it tastes like crude oil. You know this is how it is supposed to taste at this stage of development." ~ Itzhak Perlman

August 8, 2013 - 10:35 pm
Member Since: January 14, 2013
Forum Posts: 888

Offline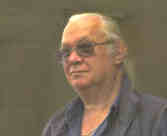 Ferret
Byron Bay Australia
August 9, 2013 - 1:41 am
Member Since: April 22, 2012
Forum Posts: 1575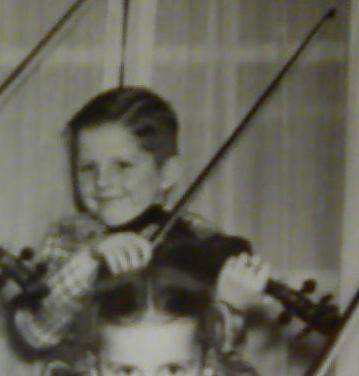 August 9, 2013 - 8:12 am
Member Since: January 21, 2012
Forum Posts: 2647

August 9, 2013 - 11:11 am
Member Since: July 8, 2012
Forum Posts: 328
As a roboticist, I know a lot of friends who has 3d printers, it's "in" in these days in hobbyist communities, they've even recommended a cheap version of 3d printer, I think it's below $100....some would even agree to print you anything if you give them PLA....some even planned on doing a 3d printing just for the community, where you just give them money, they will print what you've want, strictly only for the community though, unfortunately, it didn't happened...

August 9, 2013 - 1:10 pm
Member Since: June 1, 2012
Forum Posts: 36
This might be a better example...  at least the audio is recorded where you see it played rather than recorded in a studio and dubbed over a video.  Either way, this guy's comments as well as the sound in the previous video echoes my experience with one as well.
The idea of being able to download a violin is pretty neat to say the least, but for something as big as a violin -- around 600 mm? -- you tend to need larger printers than what might sell for $200 for home use.  Still, you have printing services out there which will print something you send them.  The small home ones might... at best be able to do a few parts like a custom-made bridge or something.  Even if you have your own violin design, you'd need to send it off to some shop to do the prototype.  I might be the type to use it for a custom-made neck and headstock for an otherwise ordinary wooden violin body (something that will be useful for me personally).
While I think there's a lot of work needed to make a suitable substitute for a concert instrument, but I think these are generally fine for a starter instrument.  I also think for a purely electric solid-body instrument, you can do wonders with a tool like this.  That said, you can't really mass-produce these because printing is more of a prototyping mechanism.  Printing a violin costs 10x as much as printing a bow, and printing a viola will cost twice as much as a violin simply because there's more material.  That said, I think if you can play around with materials a bit, there's a good chance the acoustic instrument sound is a solvable problem.  Current printers might not be able to work with just any old material, but that's something that is quite doable.
That, and it's just a nifty thought to be able to send and receive violins by email.

August 12, 2013 - 12:28 am
Member Since: July 6, 2011
Forum Posts: 969

Offline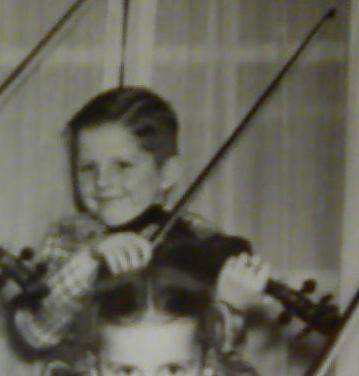 August 12, 2013 - 8:26 am
Member Since: January 21, 2012
Forum Posts: 2647

Forum Timezone:
America/New_York
Most Users Ever Online:
231
Currently Online:
131
Guest(s)
Currently Browsing this Page:
1
Guest(s)
Members Birthdays

Upcoming
HP, UtahRoadbase, goettjp, Griff, Briant, wendym, ElisaDalViolin, sus49, Faith, Raven
Top Posters:
Mad_Wed: 2849
Barry: 2673
Fiddlestix: 2647
Oliver: 2439
DanielB: 2379
Kevin M.: 1969
damfino: 1907
cdennyb: 1814
TerryT: 1726
Ferret: 1575
Member Stats:
Guest Posters: 2
Members: 21670
Moderators: 0
Admins: 8
Forum Stats:
Groups: 16
Forums: 58
Topics: 7788
Posts: 97351
stepushaaderfory, gaychuryic, darlenelx11, dfkzrfchuryic, Svetaaderfory, kenyatg69
Administrators:
Fiddlerman: 14339, KindaScratchy: 1733, coolpinkone: 4168, BillyG: 2875, MrsFiddlerman: 1, Jimmie Bjorling: 0, SimplePressHelp: 0, peopleshost: 0
©
Simple:Press
—